Tuesday, June 09, 2009
St. Louis: Work So Far
working beneath the stainless steel arch.
I've been in St. Louis for 6 1/2 weeks, now. I've worked hard, and tried to play just as hard.
Little Shop of Horrors
opened at the end of May to great success. The show is really fun, energetic, and the music is VERY catchy. It's one of those shows that I have a difficult time getting tired of.
There are some really neat elements to the show. Obviously, the man-eating-plant is a sight-to-beheld. Lighting-wise, there wasn't a lot of neat effects that we had to mess with. The stand-outs are the giant LITTLE SHOP OF HORRORS sign that lights up and changes colors, and various windows that light up. A big project that I wired up were a bunch of solenoids, which are electro-magnetic actuators, that release vines all around the theater house for the big finale of the show.
Since
Little Shop
opened, the build crew has been busy at work on
The Drowsy Chaperon
. This week, the lighting crew gets a hold of it. Apparently there's fiber-optics on a bunch of the walls. We used Fiber last year on ALL of the walls for
Joseph and the Amazing Technicolor Dreamcoat
. The effect actually got "oohs" and "ahs" and applause, something that rarely happens with lighting (in my experience).
posted by: Scott »
3:41 PM
|
0 comments
Sunday, May 10, 2009
Toilet Epiphanies
Musings from "the can".
All bathrooms should have reading material. A magazine is preferable due to the length of its articles. A book with short chapters would work as well, such as The DaVinci Code. Nothing that you can't easily put down when "business is finished".
Monday, March 23, 2009
The New Jersey Chronicles: Part III
The Return! (dun, dun, duuuuuuun)
Originally, my flight was supposed to be leaving back out of Newark Airport on Wednesday evening. Well, since we kind of lost the first day to "travel funk" and none of us were particularly productive, Matt asked us if we'd mind staying one more night, so that we had ALL of Wednesday to work. We all agreed and Matt set to changing our flight plans. The only thing they had available the next day out was at 8:00am. Oh, and the four of us minus Tanny were flying out of Laguardia.
Tanny had his own problems. In the end, he had to take a train from Newark to Philly to catch his flight out (the connecting flight was in Newark).
So we all worked on Wednesday, and the plan was as follows:
- at 2am, we'd stop working. Tim would drive Tanny to Newark in the car I rented from there, drop the car off and catch some "zzz"s. Matt stayed to finish up some of his projects. Robert and I went back to the hotel to pack and catch an hour and a half of sleep.

- at 5am, Matt would pick Robert and I up at the hotel. Then we'd drive to the Newark Aiport to pick up Tim, who'd been hopefully catching some sleep on some seats.

- once we picked Tim up, the four of us drove to LaGuardia in the second rental car to drop it off and catch our flight out.
The plan worked pretty well, with the only hickup being we almost didn't allow enough time to drive through Manhattan. :(
We caught our flight from LGA to ORD (NY to Chicago) and Matt had actually upgraded us all to window seats so we could catch some sleep. The beautiful thing about my flight from NY to Chicago was that I had a 3 seat row ALL TO MYSELF! It was beautiful.
We landed in Chicago, looked to the big board for our flights, and luckily, mine out was in the same concourse! I unfortunately was confused by the time-zone difference for a moment and thought my plane was already boarding. So I rushed down to the opposite end of the concourse and saw that they weren't boarding for another hour. So the flight left at LOCAL time... not what-ever-time-Scott's-watch-is-set-to.
The flight from ORD to CMH (Chicago to Columbus) was another where I had the row all to myself. Which meant I had rows all to myself the whole round trip. (my two flights into Newark were smaller planes with one side only having one seat in the row)
Next... conclusions...
Saturday, March 21, 2009
The New Jersey Chronicles - part II
Getting there...
I've traveled a decent amount, I'd say, mostly by car, but occasionally by airplane. CSG was flying me out of Port Columbus International Airport with a final destination of Newark, NJ, where I was to meet up with another guy (Tanny), get a car, and head to Rockaway, NJ.
Airport:
CMH
[Port Columbus International]
First of all I woke up at 3am in order to make it to the airport by 4:30am for my 6am flight out of Columbus. Everything went smoothly, even though TSA searched my backpack since I was carrying on tools (all of which were smaller than the 7" length limit as stated on the TSA website), they were concerned about my wrench, pulled it out, and decided I wasn't a threat, returned it to the bag, and sent me on my tired little way.
The flight out of CMH was headed to Dulles (Washington D.C.). It was a short flight, very smooth.
Airport:
IAD
[Washington Dulles International]
We landed, and I look at the big board to find out what gate to catch my connecting flight to Newark. Next to my flight number and destination (in big yellow letters) it says, "CANCELLED".
Crap.
I go to the customer service kiosk, pick up the phone and work on getting a flight to Newark. The (nice) lady on the other end tells me that there's not another flight to Newark until the next day. I told her that wasn't going to work - I had to be there TODAY. Eventually (somehow) she found a flight for me leaving Dulles at 12:30pm. Originally I was supposed to be in Newark around 9-9:30am. With the new flight, I wouldn't be getting in until 2:00pm.
A flurry of phone calls were made. Three of the guys were flying into Laguardia, and Tanny and I were flying into Newark. Tanny was already at Newark, he was waiting there for when I landed so we could get the car and head to the church (30 minutes away). In the end, the solution was the guys landing in LaGuardia would swing by and get Tanny. I would grab the car when I landed and head to the church. Cool.
I grabbed my flight out of Dulles with no further incident.
Airport:
EWR
[Newark International]
Upon arrival in Newark, I grabbed my checked suitcase (which miraculously made it to Newark), and headed for the tram that would take me to the rental car place. When I arrived at the rental counter, something had gone wrong with the whole switching the reservation into my name deal, and in the end, I ended up putting the car on a credit card.
The neat thing about the place where we got the car from is when I showed the attendant my reservation, he pointed at an aisle and said, "Choose a car from this aisle."
I drove a 2009 Chevy HHR around NJ for four days. Pretty sweet.
Next... The Return Trip and conclusions.
Friday, March 20, 2009
The New Jersey Chronicles
business, no pleasure
Went to New Jersey with Church Solutions Group to work on an install for Christ Church in Rockaway, NJ. Never heard of it? Don't worry, people i know from NJ hadn't heard of it, either.
My portion of the gig was to work on the lighting system for the church. There were some ups and downs about this system.
The ups - I learned the basics of working with a new lighting console, the ETC ION. The really neat thing about it is it has touch-screen functionality. I love learning new gear and figuring out how things work, so this was really the fun part for me.
The downs - the church was going for a "broadcast" feel for their lights. They planned on broadcasting their service to a satellite location. To them, this meant all the lights needed to be white light. BORING. In addition to that, the ceilings were low which created kind of a "deer-in-the-headlights" lighting angle to the people onstage. The Senior Pastor complained about this, and so MUCH though and work went into figuring out how to keep that from happening while still getting plenty of light on the stage.
It was pretty fun. Mostly because two of the other guys who were working on the install were people from my church in Lexington who I hadn't worked with in about a year. It kind of felt like a bit of a reunion.
So that's just what was going on when I got there. I had a whole mess of problems GETTING to NJ in the first place... more on that later.
Monday, March 16, 2009
Fun, Friends, and Food
...and landing jobs!
The past week has been a whirlwind of friends, news, and activities.
I left Ohio on Monday to head out west to visit Kirsten during her spring break. We had a blast! We went rock climbing at Upper Limits, hosted a beer and burger party at which I made my amazing burgers on the Forman grill, visited City Museum, and saw "The Watchmen" at a really cool movie theatre that had nothing but comfy leather couches for seating.
On Thursday, my patience paid off, and the production manager at Stages called to talk about the 2009 season. After a phone call, and a couple of emails, I'm heading back to St. Louis for work starting April 27th.
Heading back east, I stopped in Richmond for a visit with Dustin, Katie, and Xander for a night before heading to Lexington for a couple night visit with Logan and his fiancee Kristin, which is highly confusing me when I'm talking about her and my lady friend in the same sentence.
My last day in Lexington, I went to Sunday service at St. Awesome's. I got to visit with a few friends from church and a few of us went out for an amazing lunch at a mexican restaurant. What was even a bigger blessing that day, was that I was offered a gig for this week. So Monday through Wednesday, I'm going to be going to New Jersey with a company called Church Solutions Group. They consult with churches and install audio, video, and lighting for worship. It should prove to be a lot of fun and hard work, a mix I tend to enjoy!
Labels: fun, life, news, random
Tuesday, March 03, 2009
True Tales of Txt-ing
OMG. I'm an idiot.
The following conversation is not made up.
Dustin:
You don't happen to need some contacts, do you? ;)
Scott:
Not really. Just ordered some last week. Why?
Dustin:
Well.... I have some here that I'm pretty sure are your prescription, a whole box as a matter of fact. :)
Scott:
[thinking Dustin found an old box that I might have left there.]
Haha! Throw them away. They're probably an old prescription.
Dustin:
But they just came in the mail.
Scott:
[A realization]
What!? Oh crap!
Quickly pulling up the shipment confirmation email from 1-800 contacts, I discovered that I had changed my billing address... but not my
SHIPPING
address.
...yup.
Tuesday, February 24, 2009
new "kicks"
good-bye soggy feet!
Bought some new shoes today for the first time in... well, I can't exactly remember! My old shoes (which are near and dear to my heart) have no tread left, the insides are worn down to a plastic inner shell, holes in various parts of the top, and slits in the bottom that allow ANY amount of moisture that might be on the ground into my shoe. Here are my new sneaks in all their new-nian glory.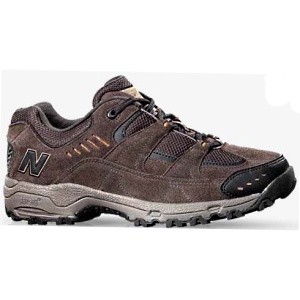 Saturday, February 21, 2009
Vegas Valentine
sans Vegas...
This Cupid's day was one of the most fun I can remember. I've only been in a relationship during two Valentine Day's ever, and the rest I've been single.
This time, I had the fortune to have an amazing person offer me some comps to a hotel near Louisville, KY. No ordinary hotel, no. It was the hotel connected to the Horseshoe Casino just across the river from "the ville". This deal was offered to me since it is pretty much equa-distant from Columbus and St. Louis.
So Kirsten and I were able to have a much nicer Valentine's weekend than we normally would've (due to either poor-college status or in-between-job status that Kirst and I have).
Friday
we met in Louisville at my big brother's house. We stayed there friday night and headed over to the hotel/casino on Saturday afternoon.
On
Saturday
we explored what was basically a town unto itself in middle-of-nowhere, Indiana. Saturday night we enjoyed going to dinner and then heading to one of the bars to listen to some live music. We exchanged V-tine gifts. I got Kirsten a thin silver necklace with a small heart for the charm. She got me a belay device and carabiner for climbing.
Because Kirsten is in grad school, and really needed to do some work,
Sunday
was mostly comprised of her getting school work done. We had room service bring us breakfast, and then I watched TV and read while she worked. It was a very relaxing day. That evening we headed out to the actual casino.
I should mention that it's my first time to a casino, and it was a blast! I took $30 to "waste". First thing I did was put some money down at a black jack table. I played for about 10 minutes. I could've walked away after about 5 minutes and would've been ahead, but I was just having fun playing. Eventually I lost all the money I had put down and Kirsten and I went to play some slots and video poker. At one point while playing the 2 cent slots, I was up $5, and probably should have cashed out and moved on, but I was just enjoying playing the game, and I eventually busted.
The true highlight of the night was Keno. Kirsten saw it and was really intrigued, so we asked the guy at the counter what we had to do. He explained it to us and we sat down and picked out numbers (a lot like choosing lottery numbers) and gave him our ticket. He handed us our "official cards" and we sat down and watched the numbers as they came up. Kind of like the lottery, you have to match a certain number of numbers to win. The more numbers you match the more you win. Well, the first time we played, I won $20 for matching 6 out of 10 numbers. It was fun! We played a couple more times but didn't win anything. So we decided to head back and have some dinner. Kirsten ended up spending $15 at the casino, and I only lost $10 thanks to my big Keno win!
Unfortunately, the wonderful weekend came to a close on
Monday
morning when Kirsten headed back to St. Louis, and I headed back to Columbus. To add insult to injury, Sunday night, I started coming down with a cold. So I drove home with a cold on Monday and spent the next couple days taking Day- and NyQuil, curled up in the recliner, eating chicken noodle soup.
Many thanks to Kelly and Jamie for their immense generosity! It was such a fun weekend!
Thursday, January 22, 2009
January (so far)
playing catch up.. ketchup... catsup?
New Year's EveLexington, KY
I drove down to Lexington to visit some of the old gang down there. Ashlee was having a party and I was pretty excited to see some familiar and friendly faces. Among the many highlights of the night was talking to
William and Sam
via
Skype
who (at the time) were in New Zealand for part of their year of traveling around the world. The party was featured on one of their
podcast videos
, and I had a little bit of a post traumatic balloon flash-back around the time the ball dropped. I crashed on a friends couch that night in Richmond, had a lovely breakfast, and then headed on to...
New Year's Day - Jan 5Richmond, KY
...Dustin and Katie's. My main reason for heading south. I had just came down an extra day early for the New Year's Eve Party. I was spending a few days with Dustin, Katie, and their (at the time) four month old baby, Xander. Dustin was turning old... i mean 30, and he was having a big get-together on Saturday. I got to see plenty of friends, some I hadn't seen in a couple of years. One night we went over to Katie's brother's house, where he has a "man cave" and played a few games of Halo 3. On Monday morning, I drove down to...
Jan 5 - 8Nashville, TN
...see another couple of good friends of mine, Ben and Rebekah. The following things usually happens when Ben and I get together: go to a coffee shop; talk geek; eat sushi; talk geek, etc. In between the geekery and food we have some entertaining times. We went mini-bowling. I'll have to describe this later or something... in essence - shorter lanes, smaller ball, smaller pins, no bowling shoes. Unfortunately my time drew to a close with them, and my trip started taking me back north via...
Jan 8 - 11Louisville, KY
...Kelly and Jamie's. I was able to spend a few days with them and their daughter Malorie. Bub (Kelly) was able to "meet" my girlfriend via skype. It was a very nice relaxing time with them (as always)... and they always feed me really well. The highlight of the menu was a wonderfully grilled Filet, baked potato, and grilled red pepper, and to drink.. a nice cold beer. Feeling like I had been living out of a suitcase for nearly two weeks, which I had, I decided it was time to head back...
Jan 11 - 16Columbus, OH
...home. Or at least where home is for the time-being. We got a lot of snow this week. I was able to go climbing a couple times at the
indoor climbing gym
that I joined near the end of December. Then, on Friday, I packed up and headed out to...
Jan 16 - 19St. Louis, MO
...visit my girlfriend, Kirsten! It had been since the middle of December that we had seen each other, and decided it was time for another good face-to-face. The first night I'm there is usually low-key since it's a 7 hour drive to St. Louis from Columbus. We ate at an Irish Pub, watched a movie, and called it a night. On Saturday, I "dragged" Kirsten out to a local rock climbing gym in St. Louis, that I had wanted to check out. We took their "first timer" class that most gyms require you to take, and then climbed for a good solid few hours after the class. Of course, with a full day of climbing, one tends to crash pretty hard at the end of the day. Sunday, Kirsten had to do some work for class, and it was pretty low-key again. Monday, we made another trip to the gym to use the $10 off coupons we got for taking the class. *grin*
Of course, Tuesday morning came WAY too early, meaning Kirsten had class, and I had to drive the 7 hour trip back to Columbus.
Jan 19 - presentColumbus, OH
So, now, I'm pretty much doing a lot of rock climbing at Vertical Adventures, eating, sleeping, working on some portfolio stuff, and playing some video games here and there.
It's nice to be home... but on the down side... none of my friends are here.
Labels: fun, geekery, holiday, life, news, random
Friday, January 09, 2009
The Rumors are True!
believe everything you hear...
I
AM
still alive.
Thanks for asking.
Thursday, November 06, 2008
home, yet not home
dichotomy in action...
As many of you probably already know, I've been back in Lexington for the past week working on a lighting design at the Opera House. A couple of my friends generously offered their spare bedroom for the week.
The weird thing about this week is I've felt very at home, since I know my way around well enough to get anywhere I would want to. But since I'm staying with friends and living out of a suitcase, I've felt a bit... removed. It's very odd for me to be here as more of a guest than a resident.
In other news...
The show (Willy Wonka) opens this morning, and I'm jumping on a plane to Allentown, PA, to be in a wedding for a couple of friends of mine. We're heading into the city on Friday for the bachelor festivities, and then the wedding is in Allentown on Sunday. It should be a fun few days.
Monday, September 15, 2008
Transparent Rooster
30 years of life summed up in a comic...

from the online comic,
Not From Concentrate (#292)
Monday, August 25, 2008
Hooray!
Congratulations are in order!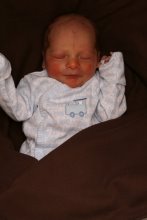 Dustin and Katie just sent out a photo of their brand new baby boy! I'm so excited for them. And they're the first of my closest friends to have a baby, and so now I'm Uncle Scott! I can't wait to get to Richmond and visit the new boy.
Alexander (Xander) was born on Aug 22 at 11:09am. He weighed in at 6 lbs, 12 oz, and 20 inches long. Enjoy the photo of the beautiful baby boy!
Saturday, August 16, 2008
The next 36 hours...
lots to do.
Okay. So here's my schedule for the next (approximately) 24 - 36 hours.
11:30pm (Sat) - 8:30am (Sun) -- Sleep
9:30am - 11:00am -- Setup for Jungle Book
11:00am -- Run the last Jungle Book
2:00pm -- Run Joseph
4:30pm -- 6:30pm - Dinner
7:30pm -- Run the last Joseph show
9:30pm -- Start Strike for Joseph
3:00am -- (hopefully) finish strike for Joseph
Wish me luck.
Friday, August 15, 2008
36 hours in Paducah
Home is where your friend is.
At the beginning of this week, I took a brief trip to Paducah, KY. "What's in Paducah," you might ask.
Normally, nothing of much importance to me is in Paducah. This past week, though, Stephanie and Chris were there.
They were visiting with some of Steph's family, and they invited me to stay with them. I headed out Sunday night after the performance of Joseph, made it to Paducah, reunion full of hugs, and then crashed about 1:00am.
Monday was my day off, which is what enabled me to make this little mini-vacation, and it was SO much fun and very relaxing. Chip and Sonya (Steph's relatives) have a really nice house with an in-ground pool and a home theatre (not just a really nice tv and surround sound... an ACTUAL home theatre). So as soon as we woke up, we had some breakfast, and then headed out to the pool for outdoor recreation. The highlight, for me, was they have a little Sea-Doo Scooter that pulls you along under water. It was a lot of fun to put on a pair of goggles and see if you could make it all the way around the pool on a single breath of air with the thing pulling you.
When we had our fill of the pool, we came inside to watch a movie or two. We finished up the usable daylight in the pool and headed inside for dinner, and some more movies. Over the course of my 36 hour stay, we watched "Bank Job", "21", "Licensed to Wed", and "Fools Gold".
Tuesday, we ate breakfast, watched another movie, and then just relaxed and watched some of the olympics before I had to head back to St. Louis for the show that night.
It was wonderful to see Stephanie and Chris again! I'm so fortunate to have them in my life!
Monday, July 28, 2008
This Week In Brief
Just the Bullet Points.
- worked some
- played some
- dropped my buffalo wings
- huge bruise on my left hip
- saw Hancock
- haircut
- opened "Joseph"
- dressed like a gangster
Labels: fun, life, news, random
Sunday, July 20, 2008
The Road to One Hundred: Introduction
Drop and Give Me 20!
Tomorrow, I'm starting this training plan called
One Hundred Push-ups
.
I stumbled upon the site a few days ago and contemplated what it would be like. I've needed to do some physical activity, since the majority of my job is just standing around at this point. So I'm going to do it. Starting in the morning, I'm going to make my way toward being able to do 100 consecutive push-ups.
The program boasts that if you stick to it, and don't cheat yourself, in six weeks you should be able to do 100 consecutive good-form push-ups.
I already did the initial test, and I could do about 20 good-form push-ups. So I figure I'll be at a good starting point in the program. Check out the website if you get the chance. I'll be posting my progress as I go.
Labels: fun, life, news, random
Friday, July 18, 2008
Eleven Days
time's slipping away...
Not sure how I feel about turning 30, yet.
Monday, July 07, 2008
Weekend Revue
Four days off isn't nearly long enough...
Friday
, I headed back East to visit some friends for the weekend since I had four straight days off.
That night, I hung out with the group of fine folks that I did most of my fun stuff with in Lexington. Ryan (and Ann) were hosting a cookout. Well, it rained, so it really ended up being a cook-out-then-in. We visited and played some games. William and I ventured out when it stopped raining and threw some frisbee in the street for some one-on-one male bonding time.
On
Saturday
, I got up and did some coffee-shop-hopping. I hit up Starbucks and used their new 2-hour free Wi-fi policy before heading over to the old apartment (cue Barenaked Ladies' song) to hang out with Logan for a bit. We pretty much acted like we normally do around each other. I got to meet his new lady, too. I grabbed a few things that I had left behind when I initially moved, packed up, and headed over to Common Grounds where I spent the rest of my afternoon in free Wi-fi bliss.
That night Ashlee had a few people over to her house and I got to visit a little more with some good friends. We decided it was too nice of an evening to spend it ALL inside, so we grabbed a frisbee and tossed it around in Ashlee's back yard. There were various neighborhoods shooting off their fireworks from the rained out day before. It was fun. Afterwards we played some Scrabble and ate some ice cream.
I got up early and went to St. Awesome's on
Sunday
morning. I was really lucky and very happy to see so many of my friends.
After church, I had lunch at Johnny Carino's with Dustin & Katie, and we caught up on our lives as well as all the TV Show chit chat and movie "reviews" like we usually do. Dustin and I are just too similar sometimes to have been born from separate parents. ;)
That evening I started the trip back West by stopping in Louisville to see my "Big Brother", his wife, and their 15-month-old baby. We grilled out for dinner and had a real nice time visiting.
Monday
morning came, and I left Louisville to finish the trek West back to St. Louis.
Thursday, July 03, 2008
Going Home
you CAN go back...
Friday I'll be heading to Lexington for a couple days. We have an extended weekend off during the July Fourth weekend, and I'm using it to head back and visit with some friends. The very loose itinerary is as follows:
Friday Morning: Leave for KY
Friday Night - 6pm: 4th of July Cookout @ Ryan's house
No fixed plans on Saturday
Sunday morning - 11:15am: go to church at St. Awesome's (hopefully see some friendly faces)
Sunday afternoon - TBA: head back to St. Louis
If anyone's free or would like to catch up, give me a call, email, or send a carrier pigeon.
I'll post how the weekend was when I get back.
Monday, June 30, 2008
That was 1922
Millie Memoirs...
Well, Thoroughly Modern Millie is over, and we're now in the changeover process going into Joseph and the Amazing Technicolor Dreamcoat, which opens for preview on July 18.
I had some good times running that show. This post is kind of a list of my favorite moments from the show.
- Pamela (played Miss Dorothy) saying the line, "Trevor", always cracked me up.
- Mamie (played Millie) declaring war on me to make me laugh during the show so hard my spotlight shook.
- Trying to make Stacy (our Stage Manager) crack up when she's doing the backstage announcements over the mic to the actors.
- Ben (played Jimmy) popping out of the laundry basket he and Mamie were hiding in with red lip marks all over his face.
- Amy & Allan (played Alice & Bun-Foo) having a "boy-meets-girl" moment on stage every night.
- Mamie singing the HELL outta "Gimme Gimme". That song was also my favorite for my spot cues.
- Breaking Jana (making her laugh) in the middle of a cue.
- Following along with the motions that Graham (played Graydon) and Mamie did during "Speed Test".
- Any and all cues when I had to be spotting one person on stage right, go out, and then spot somebody on stage left, and then back again. :)
Friday, June 27, 2008
Familiarly unfamiliar territory
weird frontier...
I've spent my last 7 summers (2001-2007) working at Jenny Wiley Theatre. It was always a lot of hard work, and always a lot of fun. I normally had the opportunity to hang out with everyone I worked with, although there were always one or two people that seemed to slip through the cracks and I may not have gotten to talk to until the last week or two of the summer. This included all the technical production staff as well as the actors.
This summer is weird. I'm just now feeling like I'm mostly acclimated to St. Louis and living here, and finally breaking out of my "new place" survival mode. The trouble with that is with some of the actors, they're only here for a month. I know that there are a lot of amazing people here this summer, and I can't help but feel a little... like I missed out on something by not getting to hang out with some of these fine folks before it was too late.
Too late officially arrives on Sunday.
Tuesday, June 17, 2008
A Good Day
or two...
As many of you many know, most of my time spent here in St. Louis is occupied with work. A typical week has me running up to 9 shows per week (2 on Wednesdays, Saturdays, and Sundays) as well as coming in to the shops to work on the upcoming show on the days we don't have two shows.
This weekend was a little different. We only had one show on Sunday.
A bunch of the crew and I had planned on going to
City Museum
after the afternoon show and go have some fun. Unfortunately, their hours on Sunday end at 5pm. We scrambled to figure out something else to do on our bonus evening off and landed on bowling.
Bowling was fun and beer filled (as it should be on both counts), and we all played some arcade games prior to and after bowling. Later on a few of us went and played some Night Frisbee. One of the props people, Nick, has a Frisbee with LED lights on it, so you can easily see the disc as it's flying through the darkness.
My official day off started with me sleeping in until 10am. That afternoon, I chose to explore a little more of my current locale. I found a giant, three-story mall that had a few dangerous stores for me to enter. It was the first time that I had ever set foot inside an actual Apple Store, and it was amazing! There was also a store called Sony Style (i think) that was entirely Sony products... who knew Sony made so much crap?! One of my downfalls is always a Godiva kiosk, and this mall had a whole STORE! I forced myself not to in, since I usually come away with about $50 in chocolate, usually in the form of various truffles. I grabbed some Chinese food in the food court, and headed out to do some more exploring.
I came across a movie theater, and caught a showing of The Incredible Hulk. It was INCREDIBLE!! (uhm... right) But seriously, it was a great movie. Ed Norton did an amazing job as Bruce Banner, and the CGI was smooth and hardly noticeable. I saw a couple previews while in there that got me REALLY excited. (and of course, I just blanked on all of them.)
After the movie, I stopped in a Barnes & Noble to browse around, ended up not buying anything except a Vanilla Chai latte from the "Starbucks" inside.
That evening people came over to the apartment to watch the
Jeff Dunham
DVDs I had bought at the mall.
Not too shabby of a weekend, if I say so myself.
Tuesday, June 03, 2008
St. Louis Bound
a short film
Monday, June 02, 2008
St. Louis so far
my life west of the Mississippi...
Life has been pretty interesting so far. Mostly I've spent my days / nights working at the theatre getting the first show,
Thoroughly Modern Millie
up and ready. It went into Previews on Friday, and it officially opens on Wednesday. Even with the show in Previews, my work load has dropped off quite a bit, for now.
My first week was pretty bland. When I wasn't working, I did a little exploring to find the necessities... y'know, Grocery Store, Wal-Mart, Post Office, Best Buy, etc. And past the first week, if I wasn't working I was sleeping (or at least trying to). We had work days that ranged any where from 10 hours to 20 hours. I'm still recovering.
I live near a town called Kirkwood, which is only about 40 minutes away from downtown St. Louis. My drive between the really nice 3 bedroom apartment Stages set me up in, and work is really easy. One of my favorite parts of the drive is passing this one Fire Station... it looks like an old cottage out of a fairy tale or something. One of these days I'll stop and take a picture of it. Oh, and there are 7-11's everywhere!
St. Louis has most of the comforts of home, but I haven't had too much down time that doesn't include sleep to really explore past those things I needed sooner rather than later. On one of my days off, I plan on finding a decent Disc Golf course for some outside fun. There's also apparently this place called City Museum that has what can only be described as an adult-sized equivalent of a McDonald's Playland.
Oh! And I almost forgot... I'm now in the land of Anheuser-Busch! I think I'll have to find the plant and take a tour, too. Maybe they'll hand out some free samples!!
Last but not least - I miss all my friends who are starting to become scattered across the globe at an alarming rate. Send me mail (e or otherwise) and definitely come visit when you get a chance!
That's all for now!
Labels: life
Friday, April 18, 2008
Updates
more than you can shake a stick at...
Friday, April 4
(That's right two weeks ago) Logan, being the awesome roommate he is, and sensing I needed something to cheer me up, invited me out to hang out with some of his friends (most of whom I had met or hung out with before) at O'Neill's for a birthday celebration. We saw a really awesome 80's cover band by the name of Long Duk Dong. I had a couple of drinks there. Then a bunch of the gang decided to go to The Dame where they were having a Dance Night. I had a couple more drinks there, and I shook my booty until the wee hours of the morning. I had such a blast and it was just what I needed to blow off some steam. Thanks to Logan, Rebecca, and Rachel for helping me have such an awesome time!
Saturday, April 5
Saturday was sleep in and then go to work day. Crashed hard that night.
Sunday, April 6
More work, then went to William's to hang out and roasted some marshmallows and made smores in his fireplace.
Monday thru Saturday
Pretty much same old, same old - work, class, sleep, and eat. Except I also went to a couple of rehearsals for The Music Man (which I was light designing).
Sunday, April 13
I woke up, did some work on Music Man design, and then went to work. I got off work around 9:30p, and started back to working on Music Man design at about 10:30pm. I worked straight through the night until ...
Monday, April 14
... 7:00am when I took a shower, and printed out my plot to take to the Opera House. Got to the Opera House at 9:00am, and didn't leave until 11:00pm or later. Went home and did some homework (class and design), and got a couple hours sleep.
Tuesday, April 15
Back at the Opera House again at 9:00am until 11:00pm. Had a meeting with Stage Manager, Director, and Assist. Director at Denny's afterwards.
Wednesday, April 16
Got
some
sleep that night, but had class in the morning. Back at the Opera House at 1:00pm to finish up design stuff. Left at ... guess ... that's right, 11:00pm.
Thursday, April 17
Slept most of the day, because I needed to. Went into the Opera House to give the Stage Manager and Master Electrician some final instructions for opening night. Then I headed over to my friend Sam's house to work on a video project he was working on. It was so funny. I can't wait to see the footage he shot!
That's my past two weeks in a slightly larger than normal nutshell. I'll post more details about the Music Man at a later time. That was such a rewarding experience!
Labels: design, fun, geekery, life, random
Monday, March 24, 2008
Easter Weekend
Big weekend. Little sleep.
Thursday
I know, the weekend usually begins on Friday... but since this weekend was a big deal, I'm including Thursday in so that it doesn't feel left out.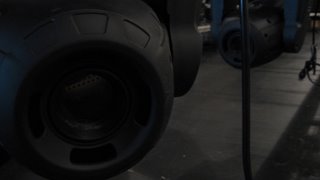 I went into church at 9:00am to work on the light setup a little more for the Easter services. I got them all patched and looking good before I had to go to work that evening.
Friday
Typical day. Worked that night.
Saturday
At church again at 9:00am to put the finishing touches on the lighting setup and then start programming the show. The rest of the production team showed up at about 10:00 and we went to eat lunch at around 11:30. After lunch, I worked furiously to get my cues written on the console. As I mentioned before, we had rented a bunch of gear for this weekend, so the curve was a little steeper than normal. At 5:00, I finally had the show basics written in and we went to the Green Room for a quick meeting and to pray over the weekend.
The services that night went really well. I was able fix a few things that I missed on the fly, and fixed a few other things between services and after the second one.
Went home and crashed hard.
Sunday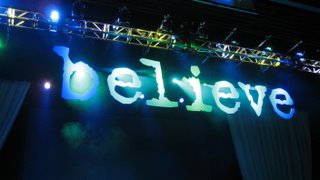 Rolled into Church before the butt-crack of dawn. Fixed a few things in my cues before the first of three services began that day. You could tell everyone was a little groggy due to the early morning. The last two services of the day were probably the best. All the kinks were pounded straight and all the wrinkles had been ironed out. The energy was high and it was ... AMAZING. God did wonderful things in that room.
After the services were over, I went home and crashed. That evening, I went out to eat at Mr. Kabab's for a Schworma Platter (aka, gut-buster with paint-peeling breath).
Labels: design, geekery, life, photo
Wednesday, March 19, 2008
humpday update
...and other douchebag things
So far this week has been pretty decent. As stated earlier, after classes on
Monday
, I hung out at My Time Coffee (formerly know as LiveWire) and helped out a friend with some web page stuff. After that, I hung out with a good friend from Nashville.
Tuesday
was greeted via lunch with Ben (said friend from Nashville) and Matt. After lunch we stopped by a production company to rent a bunch of gear for the Easter services this weekend. Back at the church, we began setting up said gear. I'm VERY excited. Here's a quick list of what we rented:
- (7) LED PAR Light Fixtures
- (8) "Truss Warmer" PARCans
- (4) 10' sections of Box Truss
- (3) 1/4 ton chain-lift motors
- (4) Elation Design Spot 250s [intelligent fixtures]
- (1) Hazer
That night, I hung out with the gang at William's, where we enjoyed a tasty meal of Fettuccine Alfredo and some fun conversation.
Rolling through
Wednesday
was a normal day, until after classes when I decided to hit the coffee shop again and enjoy a Vanilla Chai and some Wi-Fi. I was delightfully surprised to see one of the guys from Inlightened Ministries there. We share a table and played a game of Lux Delux. Shortly, I'll head over to FBC in Richmond to watch the guys at Youth Connect. After that, I'll get to visit with my buddy Ben again (probably just briefly).
Monday, March 17, 2008
coffee shop monday
feels good...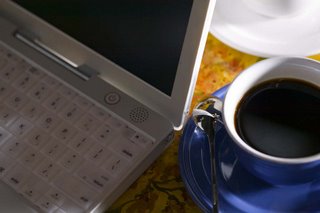 Sometimes you find yourself in a very familiar situation. Sometimes these situations are unpleasant... then others make you feel great.
Today is one of those days.
I'm in Richmond hanging out with a couple of really good friends. It feels like no time has passed at all, as last year
(has it really been that long?)
coming to the coffee shop was a very standard occurrence. We just hang out, have good conversation, and surf the web.
Today, I was helping Katie with a project for a graduate class she has. It happens to deal with creating web pages. Dustin did a lot of the grunt work, I'm really just an extra pair of eyes and a fresh mind.
Anyway, the whole point of this is to say that this familiar feeling is nice.
my life in scrubs
a playlist
1. Come Around - Rhett Miller
2. Tell Her This - Del Amitri
3. Waiting for My Real Life - Colin Hay
4. Question - Old 97's
5. Hold on Hope - Guided by Voices
6. Camera One - Josh Joplin Group
7. Fighting for My Love - Nil Lara
8. 100 Years - Five for Fighting
9. She Is - The Fray
10. Anything Can Happen - The Finn Brothers
Sunday, March 16, 2008
Piggy-back, Ponytails, and Prayers
alliterating my life...
Working in retail gives me an excellent opportunity to people-watch. One of my favorite things is when I see a family either walking into or out of the store. What gives me pure joy is when I see a father carrying his daughter on his shoulders and asking the mother, "how low the bridge is" so he can duck when entering the doorway.
Another fun one is a child walking between the two parents, holding one hand of each, and the parents are counting, "one, two, THREE!" and on three, they swing the child into the air and land him gently back on his feet - all the while the child is smiling and laughing, without a care in the world.
I always see these things and think, "wow, one day, I want to be a great dad like that." I know it's not my time, yet, and I am not mentally actually ready to have a family, but it's nice to think about the future...
Everyone once in a while, something really neat happens in the parking lot at work. Today, I was stopped by (what seemed to be) a family in an SUV. They mentioned that they are driving around asking people if they need anything to be prayed about. They also mention that they're from St. Awesome's! I just thought it was really neat that they were doing that. It gave me a burst of energy and warmth.
Also - today was nice to work outside. Let's keep that rain away for a bit... or at least between midnight and 9:00am, if that's okay?
Friday, March 14, 2008
real conversations, real people
Friday Edition
Here's a snippit of a conversation my roommate, Logan and I had a couple days ago. What a good friend, checkin' up on me and what-not.

Thursday, March 13, 2008
weekend review [midweek edition]
a lot of driving...
Okay, so you know that I went to SETC last weekend. I accomplished two goals while there. 1) find a job 2) hang out with some old friends.
I drove back from Chattanooga on Sunday, recuperated Monday, and drove up to mom's on Tuesday. I had three goals while up in Columbus. 1) visit mom 2) see some family 3) visit with a friend. (i only accomplished two of the three on this trip)
I got to visit with mom and with some of my family while up there. This was really nice since I wasn't able to see any of them over Thanksgiving or Christmas due to the Bullseye claiming dominion over my soul.
On Monday, I got my first job offer as a result of SETC. It was a HUGE load off my mind. On Wednesday, I got my second offer. All this was a tremendous relief of stress. I felt I had interviewed well, but you just never really know what the other side of the table is thinking.
Drove home this morning since I had to work tonight. I almost didn't hate going to work tonight. The weather was AMAZING! It's one of the only times I've been grateful for having to work outside (aside from Summerstock jobs).
More info on the job (and life) front as it rolls in. Later!
Labels: fun, life, news, random
Tuesday, March 11, 2008
Rolling In
the anticipation was killing me...
I got my first job offer as a result of SETC today.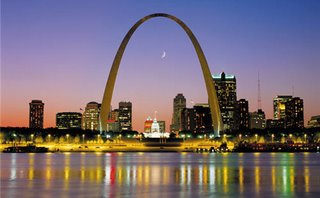 Stages St. Louis
(
www.stagesstlouis.org
)! The contract length is May 12 - October 17. The pay is decent PLUS housing. The housing is a three bedroom apartment in which I'll get my own room. The housing is within a 15 minute drive of the theatre.
As shown earlier, this was one of the more promising potential jobs that I interviewed for at
SETC
. I actually had two interviews with them at SETC, an initial and a follow-up. The icing on the cake is it was one of the jobs I was hoping for.
More info as it becomes available...
UPDATE:
03/12/08 12:43pm -
Colorado Shakespeare Fest. offered me a job.
Sunday, March 09, 2008
SETC - the "potential" report
aka - hire me, please!
Here's the four places that I feel the strongest about, either in
how much I want the job
or
how likely I feel an offer will be extended
...
Arundel Barn Playhouse
|
Arundel, Maine
Description: This place was the first sit-down interview I had. They're a very small theatre in Maine. It's an indoor venue built in a converted barn.

Position: Lighting Designer / Master Electrician

The pros: $350/wk + housing. Expand my design resume. Indoor theatre.

The cons: small venue, many not be very challenging, the higher salary may mean they need to sweeten the pot due to living or working conditions.
Cedar Point Entertainment
|
Sandusky, Ohio

Description: Theme park shows.

Position: Lighting Technician

The pros: $408/wk. Close to family. Indoor.

The cons: Theme park.
Santa Fe Opera Company
|
Santa Fe, New Mexico

Description: Covered outdoor opera house.

Position: Electrician

The pros: Hourly pay. Overtime. Well-known theatre.
The cons: Hourly pay. 80-90 hours work-week.
Stages St. Louis
|
Chesterfield, Missouri

Description:

Position: Electrician / Spot Op

The pros: $350/wk. Housing (-$50/wk). Indoor.
The cons: unknown at this time
Friday, March 07, 2008
SETC
job hunting with a side of friends...
Thursday
I woke up early, and ended up leaving the apartment a little earlier than expected. Arrived at the hotel right at 3:00, checked in, and headed to the convention center to meet up with some folks. Google Maps doesn't have any compassion at all. Apparently I typed in Street instead of Drive (or vice versa) and it put me 5 miles away from where I needed to be. Had a little "i got lost" adventure. Made it back to the hotel to use the wi-fi to check the map again. Finally figured it out, and made it to the Convention Center.
When I arrived, I instantly saw Anthony and Fries (pronounced FREEZE) when I walked in the building. I registered for the conference and checked in with the Job Contact room. The rest of the evening was basically free time for me, as I had decided that I would do all my interviewing the next day. So I hung out with and got to see a bunch of people that I knew. I stayed up later than I should have...
Friday
Got up (too) early, took a shower and ironed my shirt to wear with my suit. I looked sexy. Grabbed my interview paraphernalia and headed to the Convention Center. There were about 15 jobs posted that were either in my pay-scale or my job title. I wandered from booth to booth either dropping off resumes or doing interviews. This lasted all day since sometimes there were lines waiting to interview with certain companies. I had 4 really promising interviews, I interviewed with 8 total, and dropped resumes off at 7 others. I was finished around 6:00, but I had developed a headache, so I went back to the hotel to change into street clothes and nurse my headache before hanging out with people later that night.
Saturday
I had two follow-up interviews on Saturday morning. The first one, the company called me the night before to schedule (promising?). The second one was scheduled after a first round review of resumes on Friday. Both interviews went well. Job Contact shut down after noon, so I was again basically free. I hung out with some of the Jenny Wiley crew the rest of the afternoon and into the wee hours of the morning.
Sunday
Checked out of my hotel and wandered around Chattanooga for a while waiting on a couple of friends that I hadn't gotten to visit with during the conference. We met up and ate at a Mellow Mushroom. We had a good time catching up. After lunch, I headed home.
Monday, March 03, 2008
back on the radar
playing a little catch-up
Remember when I used to be better about updating this thing? Yeah. Me too.
Sorry if you're been a little confused lately about the fact there has been no skipthehero to check up on... when I moved, I also moved banks, forgetting to change the information for my web host. I finally stopped being lazy and fixed it, so I'm back... with a giant-sized update!
Life hasn't treated me too badly since last time I posted. Work and school and a little bit of social life have taken up most of my time since October. I finally got my driver's license back in January. Vehicular freedom is WONDERFUL!
The holidays were really difficult for me this year, I'm used going to visit my mom and spending the time with a HUGE family... this year, due to work and my lack of a driver's license, I wasn't able to have that at all. Luckily, my friend / roommate Logan kidnapped me on Thanksgiving to take me down to his family's house. And mom was able to make it down for Christmas Eve... but it wasn't the same. :( That plus the fact that last year I had an amazing person in my life and this year I didn't, made the holidays a little less vibrant and a little more sepia toned.
Right now, I'm just trying to make it to graduation in May, while keeping myself sane with the free time I have available.
Work is going well. It's been going even better the past week since they made a new policy not to keep Cart Attendants past 9:00.
In my free time, I've done a little bit of rock climbing at EKU, learning how to walk on stilts, and played board games galore with a really fun bunch of people I met via my friend William. One night, we had a "Pride & Prejudice Party" where a couple of people made a bunch of traditional English meal items (Cottage Pie, Bangers and Mash, A Triffle, etc) before watching the (marathon of a) movie, Pride & Prejudice. At intermission, we had tea and scones!
Later this week, I drive down to Chattanooga, TN, for Southeastern Theatre Conference (
SETC
). While I'm down there, I'll be able to connect with some old friends / colleagues, and do some job searching for after graduation. It's been a few years since I attended SETC since I only really ever needed summer work, and Jenny Wiley was always willing to offer it. This event is to find work for the other 9 months of the year. I'll probably blog at least once from SETC, and let you know how it goes.
Labels: fun, life, news, random, the girl
Saturday, October 20, 2007
over due
the life and times of skipthehero
It's been a while since I've updated this blog thing. Hope you all will forgive me. As you all know sometimes Life catches us off guard and forces you to concentrate harder on yourself than on the rest of the world. This is where I've been since about mid-to-end summer.
First off, if you haven't already heard the reason why I'm car-less right now, here it is. The gist of it is, I forgot to pay a speeding ticket, was pulled over while on a suspended license due to said unpaid ticket, and license was suspended for 6 months.
This has posed a few challenges. The obvious one is that not being able to drive makes it quite difficult to get around. The less obvious ones are that I live in Lexington and go to school in Richmond. I also needed to find a job close to where I live. Many of these challenges were solved by many unselfish people in my life. I want to thank all of these people that have been gracious and willing to help me out in what has been a very trying time for me.
On the upside - I live really close to a huge shopping area of Lexington, called Hamburg. I can walk there, easily within about 15 minutes... but even better, I can ride my mountain bike there in about 5 minutes. I have even gone out for a few bike rides for fun. Grocery shopping can be a bit challenging, though. :)
I have also landed a job with Target doing, what I like to call, "slinging carts". I'm a cart attendant and cashier backup. This will bring it's own personal challenges, especially around the holidays. More on this some other time, though.
A few quick words of thanks, which cannot even come CLOSE to expressing my appreciation for these people.
Logan
- thanks for taking me to class at 7:30am even though you don't have class until 1:30pm.
William
- thanks for picking me up and taking me home so I can have a social life outside of class. It has been a major blessing.
Patrick
- thanks for picking me up for church on the weekends. Another huge blessing.
Thanks to
Kate & Robbie
- Kate for bringing me and half my stuff home, Robbie for bringing my car and the rest of my stuff home.
Special thanks to
Erin
- for being wonderful and coming to visit me when she could.
Also many thanks to all the people this summer and this fall who drove me around and made sure I didn't feel like "that guy".
Monday, July 09, 2007
The coolest people...
txt msg fools.
Setup:
I'm at the theatre while the designer and director write light cues for West Side Story. I'm bored. I have to be here in case I'm needed, but I don't have any real work to do until the end of the night when I strike gear.
Payoff:
A couple of the ladies in the cast and I started txt msging back and forth. It got really fun with one of the girls sending me "secret admirer" messages since I didn't have her number. The was all kinds of fun being sent in digital form. It was definitely the most number of txt msgs I've ever sent and/or received in one day. I think the tally came up to over 60 msgs total... sent and received. The awesome thing was, they were doing it to keep me entertained while I was bored at work!
Here's to Meg, Anabel, and Nicole! Some of the coolest gals I know! Thanks ladies!! You made my night!!
Saturday, July 07, 2007
it's been a while...
i'm getting bad at this.
First off - Happy 07/07/07!!! Today is the day the seventh Harry Potter book should've been released.
Anyhoo... life's going pretty well here at Jenny Wiley. We've got three of the four shows up and running and the fourth (West Side Story) starts technical rehearsals on Monday.
I've been a bit miserable this past week due to a fairly nasty sunburn I acquired on a day off while out on a pontoon. Luckily, I've had a really great person to apply aloe to my back.
As of this writing, I've finally met all the actors, and had some good conversations with more than a few. There are still a few allusive that I'm trying to open up to me, but the majority of the company is great fun! In fact, all of the residents of Cabin B are pretty much addicted to the Discovery Channel. Dirty Jobs, Deadliest Catch, Mythbusters, and Man vs. Wild is pretty much on the TV anytime we're home.
The shows are going great so far and High School Musical is a lot better than I anticipated. I avoided watching the movie and listening to any music prior to the summer in order to not get burned out on it. This group of actors is probably the most talented (overall) that I've seen at Jenny Wiley. There really aren't any weak-links in the chain. The production crew is amazing as well. They've put in so many long hours in order to get the past couple shows up... and they've done so without complaint. They're here to do their job.
In other news - I was fortunate enough to get to talk with Erin a couple times this past month, which was a real blessing! It was fun talking with her again. Nice and normal.
Anyway - a few final words before I head out.
"Enjoy the journey or the destination will pass you by."
Labels: fun, life, news, random, the girl
Saturday, June 16, 2007
One Down
two and a half to go...
I decided I needed to write a quick update so as not to go a whole month without posting.
The past four weeks have been pretty good. The production crew is all really talented and mostly fun to be around. The acting company has all arrived and started rehearsals for High School Musical. I've only met a few of the gang, but those I've met seem to be pretty cool.
This past week was load-in, setup, and tech week for Forever Plaid. I had a few long nights of work, with most nights getting to bed around 2 or 3am. I ended up having to pull one all-nighter in order to get lightboxes ready to be installed the next day. Luckily the past couple days have been a little less stressful and easy-going in lighting world. We opened up Forever Plaid to a great audience.
This coming week, we tech and open up the kids show, The Princess and the Pea. It might be another high-stress week as there are times when the crew needs to be in two places at once.
A few of the actors from last year have returned, including one of my favorite people from last season, Katie Mitchell. We've had a couple of really awesome conversations since she's gotten here, and it's the first time this summer that JWT has felt like the home it has the past 6 seasons I've worked here.
All in all, everything is going fine. I miss my friends who are strewn about the globe very much, and think about everyone often.
Stephanie & Chris - I'm very excited about seeing you at the end of the summer!
Dustin & Katie - I hope you guys are having a blast in France!
Erin - I hope you're having a great summer and that things continue to go well for you! JWT is not quite the same without you here.
Labels: fun, life, news, the girl
Monday, May 21, 2007
The story so far...
kicking butt and taking names.
Well, I've been in Prestonsburg for a little over a week so far. We've gotten a lot accomplished, and start to hang lights tomorrow. That's my favorite part of the season, because that's when I can see physical proof of my accomplishments.
As usual, only the production crew is here right now. It seems like we have a good bunch of folks again, this year. With the exception of one particular year, and a couple of exceptions over the past couple years... most of the people have been really great to work with.
As for myself - well, I'm doing just fine. Sometimes it's tough to go back to someplace that you had such a wonderful time in and think that you might actually have a good time there again. I have good days and bad days... but don't we all? Anyway, that's enough rambling from me. Feel free to keep in touch. I can usually check my email once (possibly twice) in a day, but the posts will come fairly sporadically. So you should all be sort of used to that. ;)
Take care, and God Bless.
Saturday, May 12, 2007
bittersweet
hitting the road.
This time of year is always kind of weird for me. It is always a time of transition. Most of the time, I have usually been ready for it. This time... well, I'm not so sure. So much is different this year.
In about an hour or so, I'll make the two hour drive to Prestonsburg, where I'll spend my summer living and working as the Master Electrician at Jenny Wiley Theatre. Most years I look forward to this place. It is like a family, and it gets bigger and changes every summer. This year, I'm not sure how I feel about it. I am definitely ready to be working again, and making money. I guess my worry is that I had such an amazing summer last year, that nothing else could possibly compare, and that I'll be disappointed or depressed. I'm also worried that in this possible funk, I'll miss out on a lot of fun and merriment, and will just kind of dread being there.
I guess this also comes from a slightly uncertain future, as when I return from the summer, I am moving into a new apartment... which I will have to find in the due course of the 15 weeks I'm gone. I will also need to find a job in order to sustain said apartment and the ability to buy food.
So, I guess this is a call for help. What kind of help? I don't really know. If you have my number, feel free to call and chat some this summer. If you have my email address, drop me a line. If you frequent my blog, go ahead and comment. And if you're totally awesome, come on out to Prestonsburg later this summer, hang out, and check out a show.
Thanks. God bless. And stay well.
To Do
getting things done for May 12.
Here's the stuff I have left to do before I leave on May 12.
UPDATED: Friday, May 11 @ 12:49pm
Item 1: "Picasso at the Lapin Agile" Costume Design
Item 2: Video project for Web Animation
Item 3: Calendar project for Graphic Communications
Item 4: Graphic Comm exam
Item 5: Astronomy exam
Item 6: Web Animation exam/presentation
Item 7: Literature exam
Item 8: Costume Design presentation
Item 9: Pack for JWT
Item 10: Move out
Thursday, May 03, 2007
Work Abroad
I prefer plan "A".
The past month or so, I've been evolving a plan in my head about what to do after graduation... especially now that I can finally see an end to my undergrad years. I haven't told too many people this plan, nor is it anything set in stone, but it is definitely something I need and want to do.
Plan A
Starting now, I have one year and a week before I graduate. I plan on working this summer and working while taking classes this next school year. Hopefully, I'll be able to save some money, pack up a bunch of crap, and live and work in London (England) for 6 months. I've learned of a program called BUNAC that helps college students or recent graduates find work abroad for up to 6 months. It would be an amazing opportunity. Not only would I be working in another country, but I would get to spend some good quality time with Stephanie and Chris. I would also be able to really enjoy the culture... something I wasn't able to do the last time I visited.
Plan B
Should various factors prove inconvenient, I will still save up money, and go visit for a couple weeks. I just won't be making any money during my visit.
Plan C
I whore myself out to afford a plane ticket to London and become a street performer.
So, y'know... I should have fun no matter which way the wind blows. :)
Monday, April 30, 2007
weekend
When it is worthwhile.
Thursday
The IM guys came in this weekend for another event at First Baptist, which is always fortunate for me, because that means I get to hang out with some of the coolest bunch of guys I know. Thursday evening, Ben and I hung out at my local haunt, Live Wire, and had some good conversation about life, love, and relationships. It is one of the two most recent conversations I've had that have made me feel a little bit better about things.
If Erin W. is reading this, I'm sorry if I've acted like a douche, and thanks for your caring and patience.
Friday
I had an eye doctor appointment in Lexington in the afternoon. I finally am wearing contacts again after running out of them over two months ago! It feels good to wake up in the morning and be able to see. I'm pretty excited because my prescription didn't change hardly at all. (whoo hoo) Hung out with Ben and Topher a while that afternoon. That evening hung out at Live Wire some more and caught part of the
Jazz Crawl
that took place in downtown Richmond. I've never in my life seen so many people crammed into that small coffee shop! Back at the ranch, some friends were in town, and we played a card game called, "Oh Hell". Good times, good friends.
Saturday
Slept in. Went to St. Awesome's at 3:00 to volunteer as Video Switcher. For those of you not "in-the-know" the video switcher is the guy that sits in front of a lot of buttons and a wall of TV monitors and "switches" from Camera 1 - to Camera 2 - to a DVD playback - to Camera 3 - back to Camera 1... etc. Of course this is all done via input from the Video Director. It was fun. It was also my last weekend volunteering before my summer gig at Jenny Wiley. Another thing that made it fun was that it was something different, and it was challenging. I love working outside my normal comfort box and learning new things. That evening, my friend William had a housewarming party at his BRAND SPANKIN' NEW HOUSE! Not only is his house awesome, but we all had a lot of fun, and I met some really cool new people, too.
Sunday
The morning came way too early, as it usually does when I volunteer on the weekends. At St. Awesome's at 8:15am to continue my Video Switcher role. After the last service, Matt, Casey, Patch, Tim, and I grabbed some quick lunch from Backyard Burger, and headed back to the church. Back at the church I helped lead a Lighting Seminar with Matt for the rest of the guys. It was fun, but I'm so horrible at that kind of thing. I teach much like I learn, by doing rather than being told how. After the seminar, I went back home and crashed hard. Slept for a few hours, then did homework, and went to bed.
Labels: fun, life, random, the girl
Tuesday, April 24, 2007
Revue. Rewind. Replay.
The Short Version.
Let's go back all the way to last Tuesday...
Tuesday | April 17
Normal LONG day. Went with some friends to a free stand-up comic that was on campus after my last class of the day. He had high points and low points, but overall, I laughed a lot.
Wednesday | April 18
That night I went to see
All The Great Books, Abridged
presented by EKU's Theatre Department. The three guys cast in this show had great chemistry and awesome timing. It was a fun night.
Thursday | April 19
I had my first "The Dame" experience. Went with Logan, Lucy, and Chris to see Unknown Hinson. Google him, or check him out on YouTube. He's an interesting character, and a lot of fun to watch.
Friday | April 20
After some quick laundry, I drove to Louisville to hang out with a couple of friends and go to
Thunder Over Louisville
. Marshall and I played a LOT of Guitar Hero II (on Xbox360) that night.
Saturday | April 21
Headed down to the river at around 10:00am to get a good spot. And get a good spot, we did. At 3:00pm the festivities got going with an air show that was awesome... and loud! When it got dark, the real thunder began... the largest pyrotechnic display in North America! It was amazing! (I'll post photos later) After the festivities were over, we went over to another friends house and played more Guitar Hero II... this time on a HUGE screen TV. We rocked until about 2:30am.
Sunday | April 22
Slept in. Took naps. Had lunch. Drove home. Picked up General Tso's chicken from Tsing Tao on the way home. When I got home, met the girl that's going to be dog- and house-sitting for Dustin and Katie while they're having fun in Paris. That's right, France.
That's all. Now scram.
Tuesday, April 17, 2007
Tragedy again
Sometimes life gives you lemons.

There's no making sense of situations sometimes. Much like the awful scene that took place yesterday at Virginia Tech. I was talking about it with my mom on the phone, and she was talking about how frustrating the reporters were handling the press conferences. They were desperately searching for a "fall guy", and asking the same questions over and over, to which the person had no information about.
In a time when we should be sorrowful and prayerful, I'm thankful. A couple of my cousins graduated from Virginia Tech, and just thinking about the fact that if this happened a couple years ago, they could've been victims in this tragedy makes me feel a little sick to my stomach.
If you do nothing else today, please, take a moment of silence at some point and pray for the families affected by this event at Virginia Tech.
Monday, April 16, 2007
weekend
I haven't done one of these in a while, let's see if I'm rusty or not...
Thursday
Woke up to some troubling news about a fire in the Paddy Wagon. The Wagon was a cool Irish Pub downtown. By far my favorite watering hole in Richmond. The truly scary part for me was that my favorite place to hang out was only a couple doors down from the pub. Luckily it was only closed for the day (due to that section of Main Street being blocked off), and it reopened on Friday. To console myself, I grabbed General Tso's chicken from Tsing Tao.
Friday
I spent most of the day finishing up my costume design project for class. We had to design costumes (and changes) for two of the main female characters in
Fallen Angels
. When I get all my projects back, I'll scan them in or take a photo of them so you can see what I've been up to in that class.
Went to class and my teacher was very impressed with the progress that I've made since the beginning of class. He was very complimentary. This project had to be painted in watercolor. I'm terrible at painting, but we've been practicing in class, and his comment made me feel much better about my work.
While sitting at home, I got a call from Ben. He and his wife were in town! A pleasant and unexpected surprise. We went to dinner at Casa Fiesta and caught up a little bit. They were in town for a funeral of a friends mother. :( So a good thing under not-so-good circumstances. Later that night I went to another local watering hole with my friends Casey and Michelle. One of Casey's friends was playing at the place that night and so we went and listened for a while.
Saturday
I originally had other plans for this weekend, but they were sort of changed, so I was able to enjoy relaxing at home for a little bit, watch TV, and straighten up the room some (not serious cleaning, just a little). Later that night, I met Ben, Rebekah, Chris and his friend at Miyako's for sushi! We actually sat in the sushi bar section since Rebekah finally realized she likes sushi. :) After dinner, Ben, Rebekah, and I hung out at Rebekah's parents house. We chatted, watched some stand-up, watched a little National Treasure, and Ben and I played a little bit of Lux.
Sunday
Woke up and went to church at St. Awesome's. They started out the service with a Mute Math video. Pretty sweet. Went home and lounged around for a while. Dustin, Katie and I hit Qdoba for dinner, and then I went into solitude to relax, watch TV, and read my homework for class the next day.
Thursday, April 12, 2007
Tragedy
too close for comfort
maxx7736:
I have some really bad news...
skipthehero:
what?!
maxx7736:
The Paddy Wagon was on fire this morning.
skipthehero:
OH NO!
maxx7736:
They had a lot of downtown blocked off to fight it.
skipthehero:
ohmygosh
maxx7736:
It reached the bar next door to it, but last I heard that was it. So on the brightside livewire should be okay.
skipthehero:
that's good.
maxx7736:
It looked pretty bad though, at least from what I could see.
skipthehero:
that stinks... do you know if anyone was in either of the places?
maxx7736:
The report said that they believe everyone made it out safe.
skipthehero:
good
Wednesday, April 11, 2007
My List
What dreams may come?
Inspiration abounds after I saw this on Erin's livejournal. One dream for each year of life. That's 28 for me. Here they are in no particular order.
1. Graduate College
2. Have my own place of residence
3. Have a decent paying job that I enjoy
4. Get married
5. Go on a cruise
6. Visit Stephanie and Chris in London
7. Travel to Ireland
8. Make my friends and family proud
9. Watch all the classic movies
10. Act on stage again
11. Be a better man (person)
12. Be a better Christian
13. Learn a second language (French or German)
14. Tour with a show at least once
15. Tour with a concert group at least once
15. Visit my father's grave
16. Be a Big Brother (for Big Brothers and Big Sisters)
17. Learn to play the guitar better
18. Learn to love more
19. Teach my (someday) children about life, love, and laughter
20. That everyone I know will know and understand how much I care for them
21. Have a beer with my son on his 21st birthday
22. Play Mark in RENT
23. Play Seymore in Little Shop of Horrors
24. Spend more time with my family
25. Travel around the world with good friends (and/or significant other)
26. Learn to dance (and lead)
27. Own a boat
28. Make others happy (and laugh)
There's my list. Now it's your turn.
Sunday, April 08, 2007
Happy Easter
The REAL good news.
I setup and ran lights this weekend for the Easter services at St. Awesome's. The energy in a room of over 1000 people singing in praise of their creator is just simply put, incredible.
Normally to setup for a weekend, we meet about 1:00pm on Saturday. Since this weekend was a bigger event, and there were a lot of things that were being added and incorporated, there were about six of us that showed up on Thursday and Friday evening to get jump start on the setup. It was probably one of my favorite stage setup's we've done at church. Here's a couple photos I took this weekend. Click on them to see a larger image.
My Savior loves
My Savior lives
My Savior's always there for me

My God He was
My God He is
My God is always gonna be
Labels: design, fun, life, photo
Friday, April 06, 2007
Good News
About time something went right.
Yesterday I applied for a job on campus (that would start in the Fall Semester) at ResNet as their Publication Designer.
Today, as I sat down in my last class of the day, I got a phone call from them. I have an interview with them on Monday! I'm very excited. It would be awesome to have a job to come back to after the summer when I return to classes in the fall.
Tuesday, April 03, 2007
almost there
The tunnel opening is just ahead.
I registered for my classes this morning at 12:30am (as soon as EKU's registration site was ready to go). I'm taking 13 hours next semester (4 classes for you non-college lingo type). After that I'll only have 3 classes to take and will graduate in May of 2008 (cheering all around). For all you stalkers out there, here's my class lineup for Fall 2007.
08:00am - 09:55am MW TEC313 (Digital Photography)
10:10am - 11:00am MWF ENG212 (Literature II)
11:15am - 12:05pm MWF BIO121 (Principles of Biology)
12:20pm - 02:15pm W BIOlab (Biology Lab)
02:30pm - 04:35pm MW GCM217 (Electronic Publishing I)
Labels: life
Saturday, March 17, 2007
LiveWire Friday
Day 9.
My last official day of Spring Break was a good one. I spent most of the day hanging out at LiveWire. Started around 12:30 to meet Dustin for lunch. After he left, I worked on my design portfolio site a lot. I also played a few games of Lux. Later that day, Dustin and Katie showed up again, and we listened to Shoshana play some acoustic guitar. She's the one that got the Oasis song stuck in my head. Dustin, Katie, and I played some cards while we listened to the music.
The day was really nice. Relaxing and productive. Too bad it's all over, now.
Friday, March 16, 2007
Days Six thru Eight
good friends and good food
Day 6 | Tuesday
Woke up and right before I left town to visit my friend Ben in Nashville, I got my hari cut. I felt 10 pounds lighter. The trip down was uneventful (which is actually a
good
thing in a car). Ben and his wife (Rebekah) and I went to this awesome Italian place for dinner called Mafiosos Pizza. They have pizza slices bigger than your head! (or the same size as your head if you're Patch) I had this awesome fried macaroni with lots of cheese and jalapeños in it. Amazing. That plus the two ginormous pizza slices left me quite full (and a little uncomfortable).
Day 7 | Wednesday
Got to sleep in. Ben and Rebekah had to work. Luckily Ben only had to work until noon, so after a yummy lunch, Ben and I vegged out, and talked a little geek. We got bored and went over the Rebekah's office to keep her company for a bit then walked down to a coffee shop and talked more geek. That night, Rebekah made a scrumptious dinner consisting of chicken, seasoned potatoes, broccoli and cheese, and cheesy garlic biscuits. Rebekah had a party to go to, so Ben and I watched some CSI (original and NY), and of course - talked geek. Ben also introduced me to
Lux
a RISK-type game for PC. Really fun, and addictive! It's a free download. Check it out.
Day 8 | Thursday
Hung out with Ben and Craig at Bixby's coffee shop. Played around on the internet (yay free WiFi!). Had lunch with Ben and then headed back to the land of EDT.
Labels: fun, geekery, holiday, life, the girl
Thursday, March 15, 2007
Day(s) Three thru Five
buy two, get one free!
Day 3 | Saturday
Worked on laundry a bit more in the morning, then headed to St. Awesome's to volunteer as LD. After church, I decided to stop by LiveWire to just chill out for a while. There was live music that night (since it was a Saturday) and for the sound check the girl play a song that I sort of knew but not fully. That song would end up plaguing me for three days. (gah!) Returned home to continue the marathon laundry session.
Day 4 | Sunday
Actually made it to call-time on time despite the three-week-early "spring forward" to Daylight Saving Time and my inopportune bout of insomnia. Sunday after church, I continued to do laundry (seriously). I took my car to a car wash, came home and cleaned the inside out really well. Used the easy Armor-All wipes all over the place. My car looks mostly clean, now. I just need to vacuum the floorboards.
Day 5 | Monday
Slept in. Ahhh. Then I met Dustin for lunch at Live Wire. We don't get to meet as much for lunch this semester because Dustin is taking three classes and pretty much uses his lunch break for those. Bummer. After lunch I ran some errands and almost got my haircut. I decided I wasn't in the mood, though, and bought some new jeans. Then went home and
finally
finished my laundry! (Whoo hoo!) That night Dustin, Katie and I had dinner at Rally's (yumm) and then hung out for a bit at Live Wire (of course). I finally figured out the song that I couldn't come up with. It was Wonderwall by Oasis. That night I found tablature to the song and learned (sorta) how to play it.
Friday, March 09, 2007
Day Two
close to spring
What a beautiful day today was! Today started out slow. I slept in (Ahhh) and then worked on cleaning the room up and doing laundry.
Around 2:00, my friend William called. So I took a break from the cleaning (hey, it's my Spring Break, after all) and headed up to Lexington to play around of Frisbee Golf with him and his friend Daniel. I did better than I expected, especially for it being the first time I played this year. Then we grabbed some grub at a new place called Culver's. Really good burgers. They server frozen custard, too. Yummm.
Afterwards, came home and continue to clean and finish the laundry.
Thursday, March 08, 2007
Day One
Spring Break starts now.
My last class before Spring Break was finished at 1:20pm. In celebration I went to LiveWire and hung out. I read some of a book I'm reading, and worked on my computer a little while. Dustin and Katie joined me later, and then we all went and ate at the happiest place on earth. Qdoba finally opened in Richmond! And not only did they open, but I got my Chicken Queso Burrito for FREE, thanks to my Qdoba Card!
When we got home, I helped Dustin and Katie make cakes and desserts that they're taking to her family tomorrow.
Later this evening, Erin called from
SETC
and reported a long, fun-filled day. :) Everybody wish her luck and send her good thoughts and prayers. She auditions on Saturday morning.
Today was a good day.
Wednesday, March 07, 2007
The Good, the Bad, and the Ugly
cue music
The Good
- All my classes for Friday are canceled.
- Next week is Spring Break. I'm going to go visit some friends in Nashville.
- Today was a beautiful day outside. I didn't have to wear a coat.
-
Dog Judo
. Funny website. Check it out.
The Bad
- I'm officially in a funk. Bummer.
- I auditioned for a show. I really loved the script. I didn't get a part.
The Ugly
- I need a haircut.
- I need to finish cleaning my room.
- I need to clean out my car.
- I need to do laundry.
Sunday, February 25, 2007
week + end = X
solve for "X"
I've been a bit down and blue this past week. The reasons I won't discuss on here as that would be inappropriate. But I do want to thank those of you who do already know what's been going on for offering your advice, your support, and your friendship. It means a lot to me.
Aside from that, I've been busy in my classes (which are going well). I've done a couple projects for my Costume Design class, and been in the computer lab in the technology department working on different projects for a couple of classes most of my free time. My literature class is going well, and I really love the in-class discussions of the text. On Thursday night, I went out to the observation deck for my astronomy class to look at the moon and planets (Saturn and Venus were the only ones up). It was cold. My fingers stopped working about halfway through.
This weekend I ran lights at church. After church Saturday, I grabbed some Qdoba to cheer myself up. Ran lights again on Sunday. Afterwards, I hit the movies. As a treat to myself, I took in a double feature. First I watched "Bridge to Terabithia". I really enjoyed it. It reminded me a lot of my childhood. It made me cry. The next movie I saw was "Night at the Museum". I enjoyed this one quite a bit as well. It had a lot of heart to it. It made me laugh. After the movies, went home, grabbed a couple of Hot Pockets and some Swiss Cake Rolls and retired to the bedroom.
Labels: life, movies, the girl
Friday, February 16, 2007
randomness abounds!
so much to do...
Let's see where to start:
- Ladies and Gentlemen... it is
WAY
too cold to be wearing flip flops on campus!
- I'm mostly over my pneumonia... I still have a bit of a cough, but it's WAY better than how I was feeling.
- I miss my girlfriend.
- Started work on redesigning my portfolio site - check it out:
www.scottglascock.net
- Filed my taxes yesterday. I get a refund. Whoo hoo! C'mon direct deposit!
- I miss Stephanie.
- I have an actual free weekend this weekend. I'm not sure what to do with myself.
- Had a wonderful weekend in Charleston, WV, last weekend with my girlfriend, Erin. We celebrated Valentines Day and our 8 month anniversary.
The End.
Labels: design, life, random, the girl
Monday, February 05, 2007
the radar
flying low
In case anybody wonders why they haven't heard much or seen much of me lately... it's because I came down with a little thing called pneumonia.
HUGE bummer. Which might be an understatement.
Anyway. I'm taking anti-biotics, drinking plenty of fluids, and eating my chicken noodle soup.
Send all the good vibes and prayers you want, they'll be appreciated.
Labels: life
Wednesday, January 31, 2007
Social
life hasn't flatlined
Traveled down to Berea last night after class with Chris G. One of our friends from my Graphics Comm/Web classes (Logan) is in a band,
Delorean Grey
(
myspace
), and invited a couple of us to see his band play.
They were awesome. But I can definitely tell that I'm getting older. The music was way too loud. They did a great job, though. The lead singer's voice reminded me of the lead singer of Incubus. The concert was fun, and on the spur of the moment. Some of the best kind of moments to have.
Saturday, January 27, 2007
Guitar Hero
mark your calendar
LiveWire is hosting a Guitar Hero tournament all during February. You come in sometime each week during the first three weeks, play, and get ranked to see if you play in the final week. I think I'm going to sign up, I mean, I'm in there enough. I've only played the actual game once, but I've played a guitar game at an arcade in Ohio several times.
Here's where you guys can help. We're supposed to come up with a rocker name for the tournament. I need a name. The winner will have the honor of me choosing that name as my own. :)
Thursday, January 25, 2007
Madly
...in love with a girl...
There's a series of messages currently going on at St. Awesome's. It's called
God Trusts Us...
And this past weekend it was
God Trusts Us... with our sexuality
. In the middle of the teaching element, No Nick Name Fred asked Patch to jump up and relate to us some of his experiences. First off, I think it takes incredible courage to talk about sex to a large group of people.
But this isn't really about that... what struck me most is when Patch was talking about his girlfriend. What stood out most about his stint speaking was the following words:
"I am madly in love with this girl."
What an awesome statement. To spit it out... without hesitation... to an entire group of people (whom you may or may not know). It really inspired me.
I know I have talked about my girlfriend Erin a little bit before to some of you... but I think it bears repeating here and now.
I am deeply and madly in love with that girl. The best part is that I see her as "the one". With a capital T and a capital O. The days I'm without her are tough, and the days I'm with her are wonderful and amazing. For the people who have not found this yet (if they are searching)... it's wonderful. Don't give up. For the people who have found it...
...isn't it awesome?
Friday, January 19, 2007
LiveWire: Invaded
... the wee ones are taking over...
Today Dustin and I are sitting in LiveWire and enjoying a nice relaxing lunch. We noticed that it was a little bit busier than it normally is when we're there. We then continue with our normal conversation, until a few minutes later, the coffee house is stormed by what seemed like a million kids (in total it was about 50). Apparently some teachers at an elementary school in Richmond had the bright idea to bring all 50 of them to a small coffee shop that has seating for about half that number of people. The noise was overwhelming. Kids were everywhere. My main concern was for the employees... I hope the teachers had called way in advance to at least warn them that the classes were coming in. Needless to say, Dustin and I cut our lunch short... I hurried through my hot vanilla chai, and we scrammed. No quiet reading or working on homework at LiveWire for me today.
As we left, another thought crossed my mind... what do kids drink when they go to a coffee house? Please GOD don't give them coffee.
Tuesday, January 16, 2007
Two Oh Five
...i remember when...
I paid $2.05 for gas yesterday. When I left town on Thursday, it was $2.25. I should go to Tennessee more often.
Thursday, January 04, 2007
Holiday Hooplah - part 2
.. he began to dance around...
The Family
I actually spent a good deal of time in Ohio this holiday season. First bit was quiet and visiting with my mom. Then the full season kicked in. On Christmas Eve, Mom and I exchanged gifts before heading over to my family get-together. There were probably over 30 people there. It was a lot of fun, except for the stress of the Bengals losing to the Broncos.
On Christmas Day, Erin came over for lunch and met a manageable portion of my family, a few uncles and an aunt. I gave Erin her gifts, and then we went to her house for dinner, and that's when she gave me her gifts. We played some cards (a really fun game called Shanghai) and then hit we all hit the sack.
The next day Erin, her family, and I went to her Grandma's house for her big family get together. She has a really fun family, reminds me of my own, actually.
New Year's Eve was fun with Erin's friend Alexis and her fiance' David. We played a couple games, burned some pieces of paper that had all the bad stuff from 2006, ate 12 grapes and sang Auld Lang Syne at midnight. This was the first time in a couple of years that I've gotten to see "Dick Clark's New Year's Rockin' Eve", and I couldn't help but mourn a little bit. The end of an era is close at hand.
After Midnight we watched
really
bad horror movies... so bad you can't help but laugh at how bad they are. We watched until we fell asleep.
In between all these things was more games, food, laughter, and good times than you can shake a stick at... and believe me, I can shake a stick at a whole lot of fun.
Happy New Year! Have a wonderful and blessed 2007!
Labels: fun, holiday, life, the girl
Tuesday, January 02, 2007
the return
home again
Well, I'm back home from the crazy holiday season. Updates will abound in the next couple of days to fill you in on all the exciting news...
Labels: life
Monday, December 18, 2006
weekend
the party edition
Thursday
The best girlfriend in the world came to visit me (no, not yours... mine). I took her out on an awesome date that night since our
six month
anniversary was on the 9th. We went to Johnny Carino's for dinner. It was yummy. We then went to see Happy Feet. It was REALLY good. Erin and I laughed so much it hurt. Not only was it a very sweet movie, and it had some political and environmental messages as well. After that we went to the Paddy Wagon for a couple of drinks before heading back to watch some Ghost Whisperer before bed.
Friday
Erin and I slept in, then went to LiveWire and met Dustin for lunch. I left Erin and Dustin to gab a bit since I had to go to my Web Publishing class for my final, which consisted of showing off our web pages and getting back various papers and our grade for the class (I got a 94... yeah, I'm awesome). For dinner, Erin and I ate at B.D.'s Mongolian Grill... AWESOME. I highly recommend it! After dinner we went to St. Awesome's
Christmas Party
. We sat at a table with a bunch of the guys I volunteer with and Erin and I danced to the music the 3 piece jazz combo was playing. After the party wound down, we headed home and watch MORE Ghost Whisperer.
Saturday
I made brunch for Erin, Dustin, and Katie. Probably the biggest meal I've ever attempted. I'm generally a one dish meal kind of guy... mostly because it's tough to make a full meal for just one person. We had scrambled eggs, sausage, hash browns, and biscuits. Erin helped me do some more
Christmas
shopping before the big party at Dustin and Katie's. We had a blast! We played a couple rousing games of Scene It and had a wine-gift exchange. We tried one wine, and it tasted like Dimetap cough syrup.
Sunday
Erin left. I was sad. I wrote out
Christmas
Cards and went to bed.
Monday
Finished up
Christmas
shopping! ... and six days before I needed to be! Now I'm watching the
Cincinnati Bengals
play the
Indianapolis Colts
. Major game.
Tuesday, December 12, 2006
weekend
apparently that's the only time stuff happens to me...
Friday
I had a nice relaxing day. I woke up when my body decide it was time to get up. I cleaned up a little but in anticipation for Katie's family coming in for a visit for the weekend. That afternoon, I went to the mall, got a
much
needed haircut (as in a couple months, dirty-hippie-looking, needed). After that, I wandered around the mall and did some Christmas shopping. I decided to treat myself to a movie and went to see The Holiday with Kate Winslet, Jack Black, Cameron Diaz, and Jude Law. It was really good. Caught myself tearing up a little bit several times. Afterwards, I bought a few groceries in anticipation for Erin's visit this coming weekend and headed home.
Saturday
I slept in again, and then headed to St. Awesome's to volunteer as lighting director. The band and vocal team were doing some really cool versions of carols, and they seemed to be having some difficulty getting it all together. But as always, the finished product was amazing. Went home after church and crashed.
Sunday
As with most Sundays I volunteer, the morning came way too early. After church, I came home and watched the Bengals beat the Raiders. It was a really fun game to watch. :) That means the Bengals are still in the Playoff Race... they're seeded #5 right now (which means if the season ended last weekend, Cincy would be in the playoffs). Crashed hard again after the game. Woke up in time for Dustin to ask me how I like my steak cooked. Medium-well. I made some garlic cheese mashed potatoes and Dustin, Katie, and I had a nice dinner. After dinner, I exiled myself to my room to study for my finals on Monday. (which went very well! thanks for asking!)
Labels: life
Tuesday, December 05, 2006
light at the end of the CARES tunnel
I'm all registered up for another round of classes at EKU for the Spring semester. Here's what I'm taking...
- English Literature I
- Graphics Communications II
- Web Animation
- Astronomy
- Costume Design
... okay, that last one is not my first choice. Generally as a theatre major, you have a choice of three (3) design courses (scenic, lighting, costume). Unfortunately with how small the department is, there's never enough interest in lighting to warrant the class... so I'm taking what I can get. It's my last theatre class i need.
For those of you who have attended EKU, you'll know what CARES is. For the rest of you, it's the listing of all the classes you're required to take, and each semester it's updated and will show you what you have left. Stuff you still need to take is generally in bold or a color. There's a whole lot less bold and color on my CARES report than before the beginning of this semester. After the spring semester I'll only need 8 more classes! Whoo hoo!!!
Labels: life
Monday, December 04, 2006
weekend
Friday
I met up with Dustin for lunch at our usual haunt. Unfortunately, when I first arrived, LiveWire was closed due to the fact that the power was out for their building. Apparently, the crazy windstorm we had knocked out the power about mid-morning. Normally, Dustin and I meet for lunch on Wednesdays. This week we ended up eating lunch together Monday, Wednesday, and Friday. Too cool.
Saturday
I made some cinnamon rolls for breakfast (shared them with Dustin & Katie) and headed to church to setup and run lights. Before we got started we had some fun "guy" talk. It was good times. Stayed up late Saturday night talking with Erin... we had a really fun conversation that night, and neither of us really wanted to hang up.
Sunday
After the sun ticked me off for coming up so early, I headed back to church to continue my weekend duties. The band played some really awesome instrumental Christmas carols. After church, I went home and crashed. Hard. I took about a 4 hour nap, ate some dinner, took another nap, hung out a bit with Dustin & Katie, and then went to bed.
Friday, December 01, 2006
sudden change
December is PISSED OFF that November let us off with such nice weather and now it's out for revenge!
Wednesday, November 22, 2006
sadness
i guess that's why they call them the blues...
The past three weeks have felt very normal. Safe. Everything in it's place. Happy. Tomorrow as of 2:55pm, all that goes back to the way it was prior to these three weeks. My best friend goes back across the pond to continue her new life. Last time she left it was pretty rough, but I knew she would be back in a relatively short amount of time. This time it's tougher, I won't get to see her for over a year.
I'm going to miss you, friend.
Labels: life
Tuesday, November 21, 2006
It's been well over a week since I last blogged. I must apologize. I've been really busy. Here's what's been going on:
Last week
: Pretty much the normal stuff happened. Class; homework; lunches at LiveWire with Dustin (always highlights of my week); job searching. I also had a job interview at Hastings. We'll see how that winds up.
The weekend gave way to a LOT of driving...
Friday
I went to good ole Prestonsburg to do some work for JWT. It was a decent day's work, and as a bonus, I got to see a lot of old friends who were in for "A Christmas Survival Guide"... I enjoyed my visit with everyone and probably would've enjoyed it more if I hadn't had a horrible cold. My front passenger seat was filled with used tissues, and i called it my "rolling bio-hazard".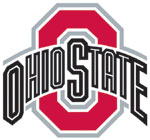 I woke up really early on
Saturday
morning to take a 5 hour drive from Prestonsburg to Columbus. I then drove mom and I to my girlfriend's parent's house in Newark in order to watch the biggest college football game of the season. The OSU v Michigan game. Her parents were having a small get-together and it was the first time her parents and my mom got to meet. I think they got along very well! That night, my mom, Erin and I drove into downtown Columbus to see The Kings Singers in concert. (by the way, they have a
myspace page
now... so check 'em out) The concert was amazing as always. The six men that make up this group can create sounds with their voices you wouldn't think possible.
On
Sunday
, Steph, Chris, Doris, Erin, my mom, and I went to lunch together since we didn't have much change to really chat the day before. They all met at my mom's house and those who hadn't been there before got the quick nickel tour before we left to eat. After lunch we all split up and went our separate ways. After a little more visiting with Erin and my mom, I headed back home. I crashed early Sunday night... still quite sick from my cold.
So far this week has been pretty much business as usual, except I went to see the new bond film with Steph and Chris (which was really good!). And they blessed me not only with their company, but also with a late birthday / early christmas gift. An awesome fossil watch! I've been wanting a dressy watch for a while now, especially lately as I've been in so many weddings, my brown leather everyday watch seems a little blah for special occasions or when I'm wearing a suit... so I know I'll get a lot of use out of it.
Okay... now, back to work... i have a paper due for my class tonight... yuk!
Labels: design, fun, life, the girl
Monday, November 13, 2006
weekend
I left after class on
Thursday
to suprise Erin after her show. She was suprised. :)
Friday
, we ate dinner with Erin's parents (who were also in) and then went to watch "The Spitfire Grill" which Erin was the lead in. She and the rest of the cast were fantastic. Almost difficult to believe that it was a college production and not a professional one. After the show, we went to the cast party, and had a BLAST! (too much fun? no such thing) Erin really got to unwind, which was almost a necessity at this point in her semester.
On
Saturday
we ate lunch with Erin's parents again, and watched the first half of the OSU vs Northwestern. I dropped Erin off so she could get ready for the show, then watched the second half of the game with her parents. We were all gluttons for "punishment" and went back and saw the show again on Saturday night.
We all had lunch one more time on
Sunday
before her parents left, and then a couple hours later when i left. I listened to the bengals on the radio on the way home, and was disappointed again, but not as badly this time... at least they are playing better. Picked up some chinese food for Dustin, Katie and myself on the way in and we stuffed ourselves while watching Smallville.
Wednesday, November 08, 2006
awesomeness
I'm pretty excited right now (seriously).
On November 18, Barenaked Ladies are on tour in Cincy. Dustin signed up for a contest on their website... and WON!
1) He blogs about his experience at the Cincy concert on the BNL blog.
2) He gets two free front row tickets.
3) He gets two "meet & greet" passes to meet the band after the show!!!!!!
We were talking about it, and we don't know anyone (personally) that's won something like that before!! It's really awesome! Dustin & Katie are going to have an AMAZING time in Cincy! Congratulations!!! (bring me back some sweat from Ed or Steve) ;)
Monday, November 06, 2006
weekend
Erin came in Thursday evening, and we got to spend all day
Friday
together. We pretty much just lounged around and watched TV and movies most of the day, then we went to the mall and wandered around a bit before meeting Stephanie to see The Prestige and eat at O'Charley's. We came back home and did more of the same for the rest of the evening.
Saturday
morning, Erin had to leave early because she had rehearsal back in WV. After she left, I went back to bed for a bit, and then got up, made breakfast and volunteered at St. Awesome's. (Mid-week, myself, Matt, and Charlie hung some lights to go over the communion tables for the new weekend experience. They looked great!)
Sunday
was another early morning at St. Awesome's. Stephanie paid a visit to the green room between services to see some old friends, and we bid Erin a fond-farewell as it was her last weekend at Crossroads. After church, I came back home to watch the Bengals nearly defeat the Ravens (but a near-win is still a loss). Went to Casa Fiesta (one of the two best Mexican restaurants ever) with Steph, her mom, and some of her family that was in. After dinner, I came home and did homework before crawling into bed.
Monday, October 30, 2006
Celebrate! (still)
Today, Monday, October 30, 2006, I have a lot to be excited about.
First, Erin passed the preliminary auditions for SETC (SouthEastern Theatre Conference) so she can audition for about 100 theatre companies this spring to get a job after she graduates! I'm so proud of her, and she's VERY excited!
Also, Stephanie and Chris are in the country. Stephanie is hanging out in the Richmond/Lexington area for 3 weeks while Chris is on tour here. I'm very excite to see them both!
Lastly - I finally figured out what I'm doing with a t-shirt design for my Graphics Communication class! Whoo hoo! Good times all around!
Labels: design, life, random, the girl
weekend
Friday
was VERY boring. Not interesting at all. I tried to get a head start on homework for this week. I went to Wal-mart to buy my costume for Patrick's party.
Saturday
was quite a bit more interesting. I volunteered at St. Awesome's. It was my first time volunteering since we went to the "merged" environment weekend experience. I really like it. It actually (from my end of things) reminded me of how we did services in the old space (sans getting up for communion). After the service, I changed mostly into my halloween costume, but saved the finishing touches for when I arrived at the party... mostly because I changed in the bathroom at St. Awesome's and secondly because I had time to kill between church and the party. I went to Meijer to buy some party snacks and to buy the final piece of my costume. The party was awesome! There were a lot of people there, and I knew a lot of them, which always makes for a better time than if you don't know hardly anyone at all. There was a costume contest, and an acoustic cover band played for about an hour near the end of the party. All-in-all... it was a blast.
On
Sunday
, I volunteered again at church and came home to watch the Bengals play the Falcons. It was a good game, unfortunately, Atlanta won by 2 points.
Labels: life
Saturday, October 28, 2006
celebrate!
random awesomeness
- Patrick's party was a blast! (more info later)
- Erin did well at WVTC Auditions!
- Stephanie & Chris are coming home!
(Don't forget to set your clocks back 1 hour!)
Labels: life, random, the girl
Tuesday, October 24, 2006
weekend
Friday
, my wonderful girlfriend, Erin, drove in for the weekend. Her one class was cancelled which allowed her to leave earlier than she normally would be able to. That afternoon, I had an interview for a job with Starbucks in Lexington. I feel like the interview went really well, and I should hear something sometime this week. After my interview, Erin and I killed some time in Hamburg at Old Navy. After we successfully killed enough time, we headed to Louisville so she could meet my "big brother", Kelly, and his wife, Jamie. When we got there, we were greeted with open arms and a special suprise... Jamie was pregnant. We got to see the "baby photos" before heading to Outback for dinner. After dinner we came back to the house and watched some TV and talked over champagne, beer, and Jim Beam before heading to bed.
On
Saturday
, we slept in a bit, and then had some breakfast and decided to go to the mall to get some ideas for christmas gifts. A couple times, Erin and I went on our own, and a couple of times we snuck off to look at some very serious jewelry, so I have an idea what Erin likes and what to get when the day comes to pop the question. Honestly, it was a whole lot of fun to be looking at rings with her... I feel like I had a huge smile on my face the whole time. We ate dinner at a mongolian grill (yummy) and then came back to Richmond and enjoyed a simple and romantic evening to ourselves.
Erin had to go back to West Virginia on
Sunday
, but not before having a quick lunch. When I got back home, I watched the Bengals beat the Panthers... it was a close game, very frustrating, but satisfying in the end. I pretty much vegged out and did homework the rest of the evening.
Monday
was a normal day, except that I got to eat dinner with my cousin Tommy and my Aunt Jane. We went to Halls on the River, which is an excellent place to eat. I had the Kentucky Hot Brown, and it was amazing!
A VERY good weekend.
Tuesday, October 17, 2006
Whoo Hoo
... in other words, i'm excited!
Two really great things happened to me today.
1) I called around about auto insurance quotes and by switching to a new agency, I'm saving $400!!!!

2) Shortly after getting off the phone with the insurance company, Starbucks called me!!! I have an interview with them on Friday!!!
Thanks for all the people who have been thinking and praying about this for me. Please continue to keep me in your prayers as getting a job is a big priority for me right now.
- in other news... my mid-semester night class starts tonight. :( Tuesdays and Thursdays from 6:00 to 8:30pm, I'll be writing persuasive papers or something like that. Boo.
Labels: life
Monday, October 16, 2006
weekend - family sized
On
Thursday
, I busted out of Richmond around noon and headed to Columbus to visit my mom. Mom made dinner and then I met Erin (who went home as well) at a big indoor / outdoor shopping mall called Easton for dessert and to see a movie. We saw "Hollywoodland". I enjoyed the movie, but left feeling... mmm.. unfulfilled. After the movie we wandered around the mall for a bit and then called it a night.
Woke up mid-morning on
Friday
and did some quick shopping with Mom. Erin came over that evening for dinner and to hang out with me and mom. After dinner, Erin and I ran to Meijer really quick so I could by an OSU shirt for the next day, and we picked up some apple cider. When we got back to the house, we drank hot apple cider and watched "Finding Nemo", which my mom hadn't seen before. It was a nice evening.
Saturday
was a big day. I was meeting Erin, her mom, and dad, for lunch and then going to watch the OSU vs Michigan State game at her house. They have a tradition that they go to Wendy's for lunch and get a Buckeye Frosty before the game. OSU pretty much demolished Michigan. After the game, Erin's mom made a really great dinner, and then we played card games. Erin's family is insane when it comes to card games, apparently, so they were preparing me for the holidays. They played a game much like Phase 10, and then a game called Sequence. Both were a lot of fun. I did really well in the first game until the last couple of hands. And Erin and I took on her mom and dad in Sequence and dominated! After Erin's parents went to bed, we cuddled on the couch and watched TV. It was about one or two AM when I decided it was time for me to head back to mom's.
The worst part of the trip was the drive back to Richmond on
Sunday
. I listened to Cincy take on Tampa Bay on the drive home. Both teams played sloppy, and by the end of the game, the officials had taken then game pretty much out of the players hands and were the ones moving the ball. Several bad calls for both teams in delicate situations resulted in a Bengals loss and an extremely bitter and pissed off Scott. A pretty sucky way to end a really terrific weekend.
Tuesday, October 10, 2006
weekend - late edition
all the news I forgot to print
Well, my weekend started off
Friday
evening with Ben & Rebekah's rehearsal at Anchor Baptist church, and the dinner afterwards at Ramsey's. Geron, the best man, reserved a hotel suite for the bachelor party. The suite had two TV's and we set up a projector as well as three Xboxes all connected together and played some multiplayer Halo2. Some had brought some alcohol and some had brought some cigars for the occasion. All the married guys were giving Ben advice for the wedding night. We had a great time.
On
Saturday
morning, a few of the guys met at cracker for brunch before heading over to the church to get ready and take pictures. The ceremony was very nice. The guys all looked super sexy in our tuxes, and the ladies looked lovely in their dresses. Ben looked incredibly handsome and Rebekah was gorgeous! The reception was a lot of fun. They had a sit-down dinner and showed photo montages of Ben and Rebekah growing up and then photos of them together. For the seating chart, they 'borrowed' an idea from Stephanie and Chris where the tables were all named for significant places in their lives while they dated and were engaged. For instance the "head table" was Hartland Park which is the place where Ben actually proposed. After dinner, all the usual reception activities progressed - the toasts, the cutting of the cake, the first dances, etc. Then the party got started. A lot of dancing happened. The day and evening were very nice.
After the wedding, I headed home and planned on doing laundry in order to travel to West Virginia to visit Erin on Sunday. Shortly after I got home, Erin called and convinced me (with little effort) to come in Saturday night instead.
Sunday
through
Tuesday
seems like such a blur. There was a lot of hanging out... and eating of food... and I got to sit in on a couple of the rehearsals for her show "The Spitfire Grill" that opens in November. It was a good weekend, and it wasn't as difficult to say goodbye this time, because we're going to see each other this weekend in Columbus when we visit parents. Tuesday night I helped out at St. Awesome's to take down a bunch of truss we had set up for the past message series. It was a really cool look. After we were done, Matt and I went to Starbuck's to grab a beverage, sit around and hang out for a little bit.
Saturday, October 07, 2006
CONGRATULATIONS!
Congratulations to
Ben
&
Rebekah
Stewart
!!!
Have an awesome Honeymoon!!!!!!
Love you guys, and God bless!
Labels: life
Monday, October 02, 2006
weekend + 1
The
best and the brightest
from St. Awesome's returned from Chicago late
Friday
night.
I didn't get nearly enough sleep on
Saturday
before I went to church to setup and run lights. With the whole restructuring of the services, I tried to give the crowd a feel for what the service might begin to look like from a lighting stand point. After the service, I went home ate some cheesy scrambled eggs with salsa, and slept.
Sunday
was another early morning at St. Awesome's. For the last full-fledged Reverb, I decided to do similarly what I did with the classic service, and give them a little extra flavor with the lights. Showing them that subtle dynamic lighting in the service is not a distraction, but adds to the worship experience and environment. I wish I could've gone to church in the evening, because I feel like I needed to after the Cincy Bengals lost to the Patriots that afternoon. The evening was homework-filled.
Today, aka
Monday
wasn't just another day. Our next project in my Graphic Comm. class is screen printing (aka t-shirts). Today we learned the process from start to finish, even printed out a shirt with the EKU logo on it. Now we'll start designing our own shirt and printing some. Do I smell Christmas gifts? In my Web Pub class, we created
CSS menus
.
Labels: life
chicago: the return
Really, Patch says it best, so go check out the story on
his blog
and check out "chicago recap". There are a couple photos of us all looking like dorks. Good times.
In conclusion - the trip was fun and I made a little money in the process.
Labels: life
Wednesday, September 27, 2006
away response
Gone to Chicago. Be back late Friday night. There's drinks in the fridge and food in the pantry... make yourself at home.
...in the meantime check out my latest assignment for my web puublishing class.
[ CSS Typography ]
Labels: life
Tuesday, September 26, 2006
Birthday Wishes!
Happy Birthday

Stephanie

!
(Erin, at least I'm not as old as her! haha!)
Monday, September 25, 2006
weekend
This weekend was pretty light on adventure, but heavy on heart.
Being a glutton for punishment... and a fool for love, I traveled to West Virginia again on
Friday
afternoon. It rained the whole drive. Of the three or four times I've driven to see Erin, it's only NOT rained once. WV hates me, apparently, because it's always sunny and dry when I'm leaving. That night we had some dinner with Jerry (whom I had met) and Alice (whom I had not met) and afterward, went to "the apartment" where a bunch of Erin's friends hang out. I witnessed for the first time a contest of manly might known as "Beer Pong". We had a blast, then went back to Erin's room and crashed.
Saturday
, we slept in until after noon, watched DVDs of Firefly most of the afternoon, and that evening went to WVWC's version of American Idol - Wesleyan Idol. A few of Erin's friends were participating in it, and everyone that was in the show was really good... it was tough to choose the winner, but it ended up being her friend Lauren Roots who sang
Superstitious
by Stevie Wonder. She was backed up by a funk-band composed of the members of Phi Mu Alpha (all of whom Erin knows). We hung out at the apartment for about an hour after, then grabbed some Wendy's and headed to her room to watch more Firefly and fall asleep.
On
Sunday
, we just relaxed and enjoyed each other's company until I had to leave. Once again, the trip home was dry and sunny.
sidenote...
I must say, I feel really blessed that all of Erin's friends like me, except for one... but y'know... there's one in every bunch... the one that can't be happy that someone else is happy. Everyone that's met Erin has loved her, too... and all the people that haven't met her are very excited to meet her! (which is how friends should be) and I can't wait for Erin to meet all the rest of my friends and family!
Monday, September 18, 2006
weekend - highlights
- went to visit Erin after class on Wednesday, celebrated our 3 month anniversary, came home on Saturday
- on Saturday and Sunday, I volunteered at church as video switcher. Awesome.
- Sunday afternoon we had a production team meeting at church.
Monday, September 11, 2006
weekend
Friday
night I went to watch Dustin test for his 4th degree black belt. This was a pretty big test for him because not only did it give him a new belt rank, but he was also bestowed upon the title of Shihan. Dustin has been taking Karate pretty much as long as I've lived in the Richmond / Lexington area. Very proud of him. After that I went with him, Katie, and a bunch of the gang from the dojo to Banana's to eat.
Saturday
, I volunteered at church as lighting director. Nothing too out of the ordinary, really. After the service, I met up with my friend Katie and a couple of her friends who were in from Bowling Green. We went to dinner at Belle Notte, which happened to be my first time eating there, and it was great. After dinner we hit Common Grounds (cool coffee house in Lexington), where we met up with another buddy of mine who just started at UK. It was a blast. The big bummer of the day was Erin and I couldn't be together - it was our 3 month aniversary. The worse part was Erin and I were both very cranky that we couldn't be together and really took it out on each other.
Sunday
, I went to church again. Came home after church to watch Cincy beat Kansas City. Then I fell asleep, and took an inadvertant 4 hour nap. Sunday night Erin and I were able to talk about what had been bugging us and came to the conclusion that we love each other, and we're both big idiots (each in our own right).
Tuesday, September 05, 2006
weekend - Labor Day edition
As I posted earlier, Erin came in on
Friday
. We ate at Madison Garden and then went to LiveWire. We sipped on our coffee-house-type beverages and listened to the live band that was playing. We also played scrabble. After LiveWire, we came home and went to bed.
On
Saturday
, Erin went with me to the Fayette Mall to be measured for Ben's wedding in October. (alright people! enough with the weddings!!!) Then we met Ben and Rebekah at Starbucks so that everyone could meet. Ben and I talked geek pretty much like we always do when we get together. Hopefully everybody liked each other! That's something that Erin and I have been VERY fortunate about. Her family likes me (and mine likes her), and her friends... even the ones who have NEVER liked anyone she's dated, have really gotten along with me well. And my friends LOVE her! Anyway, on Saturday night, Dustin & Katie cooked dinner for us and for Jared & Kelly. After dinner we played "The Game of Life". It was really fun.
Erin woke up
Sunday
feeling really ill. She was supposed to go back on Sunday for a friend's wedding shower, and she had classes on Monday (WVWC doesn't celebrate Labor day for some reason...). She was in no shape to drive for 5 hours, so she stayed, and I took care of her. I know this is bad, but I'm really glad she got to stay around on Sunday, even though she was feeling bad. I made her Cinnamon toast for breakfast, and grabbed some Chinese Take-Out for dinner. We laid around most of the day, watched TV and watched the movie Serenity before going to bed.
Monday
, Erin was feeling a little bit better, and I was treated to something special... I was finally able to speak with Stephanie! It's the first time I've spoken with her since I came back from London (which for us is way too long). After we said our goodbyes, Erin and I went to Sonny's for some BBQ Pork... mmmm... and then we parted ways as she headed back to WV. I went to Wally World, grabbed a few groceries, including some comfort food, and went home. Later... Dustin, Katie, and I watched the old movie Wizard. Then I went to bed.
Tuesday, August 29, 2006
weekend - long winded
My weekend actually started off on
Thursday
when I travelled to West Virginia to visit my girlfriend, Erin. I had a bit of an adventure getting across the KY/WV border since I-64 was shut down in that area. After sitting in traffic for an hour, I detoured through Ohio and finally made it to her school. That night we grabbed some coffee with her friend Sean. Cool guy.
Friday
, Erin showed me around Buckhannon, WV, which is a REALLY small town... if you ever thought your hometown was small, you've never been to Buckhannon. That night we watched movies and ordered pizza for dinner. :)
A lot more lounging around and enjoying each other's company was what
Saturday
was all about. We ate dinner with a couple of Erin's friends: Sean, Shifty (Brian), and Amy (?). After dinner we went back to her room and hung out for a bit, got ready and then headed over to "The Apartment". It's the place where Erin and her friends all go to unwind, drink, and shoot the crap. We had a blast that night... I pretty much met all the crew she hangs out with (or at least the most important ones. We all got along really well.
On
Sunday
morning, we had another sad farewell as I drove back home. The trip was very uneventful.
I had an unexpected surprise on
Monday
. The touring group from JWT was in Richmond this week. A few of the gang that I've worked with over the past couple years were in the show and we met up to hang out. Elizabeth (worked with her on the Promo Tour at the beginning of the summer) and I went to Casa Cafe for dinner and then grabbed Robbie and Beth to go to the bowling alley... we ended up not bowling but going to the bar, drinking, watching the
Bengals
whip up on the
Packers
, playing the TV Trivia game, and heckling the band that was playing.
Monday, August 21, 2006
weekend - extended version
Wednesday
Flew back into the country, Erin picked me up from the airport and I crashed at her parent's house after an awesome grilled out dinner and s'mores afterwards.
Thursday
Watched part of Under the Tuscan Sun (Erin's favorite movie), ate lunch at Brews and met her friend Josh. Then went to Witts to eat some ice cream and meet her friend Whitney. Both Whitney and Josh were very nice and friendly, and I think we all got along really well. That evening Erin met my mom for the first time... she was really nervous, it was cute! We ate dinner at Wendel's Pub and then went back to mom's to look at photos from London.
Friday
Mom and I drove from Columbus to Lexington to drop me off at my car. Mom then went to visit my Aunt Jane in Winchester. I tried unpacking... with not much luck.
Saturday
Volunteered at St. Awesome's for our Music Minister's (Mary Beth) last weekend on staff. I worked the stage camera (and worked it I did) from just behind the piano. The service was amazing, it was really good to have something to get me off my butt this weekend.
Sunday
Returned to St. Awesome's for the service... the whole creative arts team was really on their game this weekend... it was incredible. Came home and acted like I was going to clean my room... but didn't. Laid in bed and slept most of the day.
Saturday, August 19, 2006
Weekend Haiku
Life after August.
Mixed feelings swirl in my heart.
Happiness and not.
Labels: life