Tuesday, June 09, 2009
St. Louis: Work So Far
working beneath the stainless steel arch.
I've been in St. Louis for 6 1/2 weeks, now. I've worked hard, and tried to play just as hard.
Little Shop of Horrors
opened at the end of May to great success. The show is really fun, energetic, and the music is VERY catchy. It's one of those shows that I have a difficult time getting tired of.
There are some really neat elements to the show. Obviously, the man-eating-plant is a sight-to-beheld. Lighting-wise, there wasn't a lot of neat effects that we had to mess with. The stand-outs are the giant LITTLE SHOP OF HORRORS sign that lights up and changes colors, and various windows that light up. A big project that I wired up were a bunch of solenoids, which are electro-magnetic actuators, that release vines all around the theater house for the big finale of the show.
Since
Little Shop
opened, the build crew has been busy at work on
The Drowsy Chaperon
. This week, the lighting crew gets a hold of it. Apparently there's fiber-optics on a bunch of the walls. We used Fiber last year on ALL of the walls for
Joseph and the Amazing Technicolor Dreamcoat
. The effect actually got "oohs" and "ahs" and applause, something that rarely happens with lighting (in my experience).
posted by: Scott »
3:41 PM
|
0 comments
Monday, March 23, 2009
The New Jersey Chronicles: Part III
The Return! (dun, dun, duuuuuuun)
Originally, my flight was supposed to be leaving back out of Newark Airport on Wednesday evening. Well, since we kind of lost the first day to "travel funk" and none of us were particularly productive, Matt asked us if we'd mind staying one more night, so that we had ALL of Wednesday to work. We all agreed and Matt set to changing our flight plans. The only thing they had available the next day out was at 8:00am. Oh, and the four of us minus Tanny were flying out of Laguardia.
Tanny had his own problems. In the end, he had to take a train from Newark to Philly to catch his flight out (the connecting flight was in Newark).
So we all worked on Wednesday, and the plan was as follows:
- at 2am, we'd stop working. Tim would drive Tanny to Newark in the car I rented from there, drop the car off and catch some "zzz"s. Matt stayed to finish up some of his projects. Robert and I went back to the hotel to pack and catch an hour and a half of sleep.

- at 5am, Matt would pick Robert and I up at the hotel. Then we'd drive to the Newark Aiport to pick up Tim, who'd been hopefully catching some sleep on some seats.

- once we picked Tim up, the four of us drove to LaGuardia in the second rental car to drop it off and catch our flight out.
The plan worked pretty well, with the only hickup being we almost didn't allow enough time to drive through Manhattan. :(
We caught our flight from LGA to ORD (NY to Chicago) and Matt had actually upgraded us all to window seats so we could catch some sleep. The beautiful thing about my flight from NY to Chicago was that I had a 3 seat row ALL TO MYSELF! It was beautiful.
We landed in Chicago, looked to the big board for our flights, and luckily, mine out was in the same concourse! I unfortunately was confused by the time-zone difference for a moment and thought my plane was already boarding. So I rushed down to the opposite end of the concourse and saw that they weren't boarding for another hour. So the flight left at LOCAL time... not what-ever-time-Scott's-watch-is-set-to.
The flight from ORD to CMH (Chicago to Columbus) was another where I had the row all to myself. Which meant I had rows all to myself the whole round trip. (my two flights into Newark were smaller planes with one side only having one seat in the row)
Next... conclusions...
Saturday, March 21, 2009
The New Jersey Chronicles - part II
Getting there...
I've traveled a decent amount, I'd say, mostly by car, but occasionally by airplane. CSG was flying me out of Port Columbus International Airport with a final destination of Newark, NJ, where I was to meet up with another guy (Tanny), get a car, and head to Rockaway, NJ.
Airport:
CMH
[Port Columbus International]
First of all I woke up at 3am in order to make it to the airport by 4:30am for my 6am flight out of Columbus. Everything went smoothly, even though TSA searched my backpack since I was carrying on tools (all of which were smaller than the 7" length limit as stated on the TSA website), they were concerned about my wrench, pulled it out, and decided I wasn't a threat, returned it to the bag, and sent me on my tired little way.
The flight out of CMH was headed to Dulles (Washington D.C.). It was a short flight, very smooth.
Airport:
IAD
[Washington Dulles International]
We landed, and I look at the big board to find out what gate to catch my connecting flight to Newark. Next to my flight number and destination (in big yellow letters) it says, "CANCELLED".
Crap.
I go to the customer service kiosk, pick up the phone and work on getting a flight to Newark. The (nice) lady on the other end tells me that there's not another flight to Newark until the next day. I told her that wasn't going to work - I had to be there TODAY. Eventually (somehow) she found a flight for me leaving Dulles at 12:30pm. Originally I was supposed to be in Newark around 9-9:30am. With the new flight, I wouldn't be getting in until 2:00pm.
A flurry of phone calls were made. Three of the guys were flying into Laguardia, and Tanny and I were flying into Newark. Tanny was already at Newark, he was waiting there for when I landed so we could get the car and head to the church (30 minutes away). In the end, the solution was the guys landing in LaGuardia would swing by and get Tanny. I would grab the car when I landed and head to the church. Cool.
I grabbed my flight out of Dulles with no further incident.
Airport:
EWR
[Newark International]
Upon arrival in Newark, I grabbed my checked suitcase (which miraculously made it to Newark), and headed for the tram that would take me to the rental car place. When I arrived at the rental counter, something had gone wrong with the whole switching the reservation into my name deal, and in the end, I ended up putting the car on a credit card.
The neat thing about the place where we got the car from is when I showed the attendant my reservation, he pointed at an aisle and said, "Choose a car from this aisle."
I drove a 2009 Chevy HHR around NJ for four days. Pretty sweet.
Next... The Return Trip and conclusions.
Friday, March 20, 2009
The New Jersey Chronicles
business, no pleasure
Went to New Jersey with Church Solutions Group to work on an install for Christ Church in Rockaway, NJ. Never heard of it? Don't worry, people i know from NJ hadn't heard of it, either.
My portion of the gig was to work on the lighting system for the church. There were some ups and downs about this system.
The ups - I learned the basics of working with a new lighting console, the ETC ION. The really neat thing about it is it has touch-screen functionality. I love learning new gear and figuring out how things work, so this was really the fun part for me.
The downs - the church was going for a "broadcast" feel for their lights. They planned on broadcasting their service to a satellite location. To them, this meant all the lights needed to be white light. BORING. In addition to that, the ceilings were low which created kind of a "deer-in-the-headlights" lighting angle to the people onstage. The Senior Pastor complained about this, and so MUCH though and work went into figuring out how to keep that from happening while still getting plenty of light on the stage.
It was pretty fun. Mostly because two of the other guys who were working on the install were people from my church in Lexington who I hadn't worked with in about a year. It kind of felt like a bit of a reunion.
So that's just what was going on when I got there. I had a whole mess of problems GETTING to NJ in the first place... more on that later.
Monday, March 16, 2009
Fun, Friends, and Food
...and landing jobs!
The past week has been a whirlwind of friends, news, and activities.
I left Ohio on Monday to head out west to visit Kirsten during her spring break. We had a blast! We went rock climbing at Upper Limits, hosted a beer and burger party at which I made my amazing burgers on the Forman grill, visited City Museum, and saw "The Watchmen" at a really cool movie theatre that had nothing but comfy leather couches for seating.
On Thursday, my patience paid off, and the production manager at Stages called to talk about the 2009 season. After a phone call, and a couple of emails, I'm heading back to St. Louis for work starting April 27th.
Heading back east, I stopped in Richmond for a visit with Dustin, Katie, and Xander for a night before heading to Lexington for a couple night visit with Logan and his fiancee Kristin, which is highly confusing me when I'm talking about her and my lady friend in the same sentence.
My last day in Lexington, I went to Sunday service at St. Awesome's. I got to visit with a few friends from church and a few of us went out for an amazing lunch at a mexican restaurant. What was even a bigger blessing that day, was that I was offered a gig for this week. So Monday through Wednesday, I'm going to be going to New Jersey with a company called Church Solutions Group. They consult with churches and install audio, video, and lighting for worship. It should prove to be a lot of fun and hard work, a mix I tend to enjoy!
Labels: fun, life, news, random
Tuesday, February 24, 2009
new "kicks"
good-bye soggy feet!
Bought some new shoes today for the first time in... well, I can't exactly remember! My old shoes (which are near and dear to my heart) have no tread left, the insides are worn down to a plastic inner shell, holes in various parts of the top, and slits in the bottom that allow ANY amount of moisture that might be on the ground into my shoe. Here are my new sneaks in all their new-nian glory.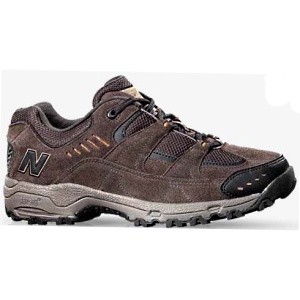 Thursday, January 22, 2009
January (so far)
playing catch up.. ketchup... catsup?
New Year's EveLexington, KY
I drove down to Lexington to visit some of the old gang down there. Ashlee was having a party and I was pretty excited to see some familiar and friendly faces. Among the many highlights of the night was talking to
William and Sam
via
Skype
who (at the time) were in New Zealand for part of their year of traveling around the world. The party was featured on one of their
podcast videos
, and I had a little bit of a post traumatic balloon flash-back around the time the ball dropped. I crashed on a friends couch that night in Richmond, had a lovely breakfast, and then headed on to...
New Year's Day - Jan 5Richmond, KY
...Dustin and Katie's. My main reason for heading south. I had just came down an extra day early for the New Year's Eve Party. I was spending a few days with Dustin, Katie, and their (at the time) four month old baby, Xander. Dustin was turning old... i mean 30, and he was having a big get-together on Saturday. I got to see plenty of friends, some I hadn't seen in a couple of years. One night we went over to Katie's brother's house, where he has a "man cave" and played a few games of Halo 3. On Monday morning, I drove down to...
Jan 5 - 8Nashville, TN
...see another couple of good friends of mine, Ben and Rebekah. The following things usually happens when Ben and I get together: go to a coffee shop; talk geek; eat sushi; talk geek, etc. In between the geekery and food we have some entertaining times. We went mini-bowling. I'll have to describe this later or something... in essence - shorter lanes, smaller ball, smaller pins, no bowling shoes. Unfortunately my time drew to a close with them, and my trip started taking me back north via...
Jan 8 - 11Louisville, KY
...Kelly and Jamie's. I was able to spend a few days with them and their daughter Malorie. Bub (Kelly) was able to "meet" my girlfriend via skype. It was a very nice relaxing time with them (as always)... and they always feed me really well. The highlight of the menu was a wonderfully grilled Filet, baked potato, and grilled red pepper, and to drink.. a nice cold beer. Feeling like I had been living out of a suitcase for nearly two weeks, which I had, I decided it was time to head back...
Jan 11 - 16Columbus, OH
...home. Or at least where home is for the time-being. We got a lot of snow this week. I was able to go climbing a couple times at the
indoor climbing gym
that I joined near the end of December. Then, on Friday, I packed up and headed out to...
Jan 16 - 19St. Louis, MO
...visit my girlfriend, Kirsten! It had been since the middle of December that we had seen each other, and decided it was time for another good face-to-face. The first night I'm there is usually low-key since it's a 7 hour drive to St. Louis from Columbus. We ate at an Irish Pub, watched a movie, and called it a night. On Saturday, I "dragged" Kirsten out to a local rock climbing gym in St. Louis, that I had wanted to check out. We took their "first timer" class that most gyms require you to take, and then climbed for a good solid few hours after the class. Of course, with a full day of climbing, one tends to crash pretty hard at the end of the day. Sunday, Kirsten had to do some work for class, and it was pretty low-key again. Monday, we made another trip to the gym to use the $10 off coupons we got for taking the class. *grin*
Of course, Tuesday morning came WAY too early, meaning Kirsten had class, and I had to drive the 7 hour trip back to Columbus.
Jan 19 - presentColumbus, OH
So, now, I'm pretty much doing a lot of rock climbing at Vertical Adventures, eating, sleeping, working on some portfolio stuff, and playing some video games here and there.
It's nice to be home... but on the down side... none of my friends are here.
Labels: fun, geekery, holiday, life, news, random
Friday, January 09, 2009
The Rumors are True!
believe everything you hear...
I
AM
still alive.
Thanks for asking.
Thursday, November 06, 2008
home, yet not home
dichotomy in action...
As many of you probably already know, I've been back in Lexington for the past week working on a lighting design at the Opera House. A couple of my friends generously offered their spare bedroom for the week.
The weird thing about this week is I've felt very at home, since I know my way around well enough to get anywhere I would want to. But since I'm staying with friends and living out of a suitcase, I've felt a bit... removed. It's very odd for me to be here as more of a guest than a resident.
In other news...
The show (Willy Wonka) opens this morning, and I'm jumping on a plane to Allentown, PA, to be in a wedding for a couple of friends of mine. We're heading into the city on Friday for the bachelor festivities, and then the wedding is in Allentown on Sunday. It should be a fun few days.
Monday, August 25, 2008
Hooray!
Congratulations are in order!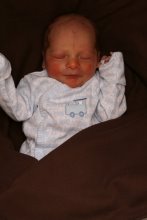 Dustin and Katie just sent out a photo of their brand new baby boy! I'm so excited for them. And they're the first of my closest friends to have a baby, and so now I'm Uncle Scott! I can't wait to get to Richmond and visit the new boy.
Alexander (Xander) was born on Aug 22 at 11:09am. He weighed in at 6 lbs, 12 oz, and 20 inches long. Enjoy the photo of the beautiful baby boy!
Monday, July 28, 2008
This Week In Brief
Just the Bullet Points.
- worked some
- played some
- dropped my buffalo wings
- huge bruise on my left hip
- saw Hancock
- haircut
- opened "Joseph"
- dressed like a gangster
Labels: fun, life, news, random
Sunday, July 20, 2008
The Road to One Hundred: Introduction
Drop and Give Me 20!
Tomorrow, I'm starting this training plan called
One Hundred Push-ups
.
I stumbled upon the site a few days ago and contemplated what it would be like. I've needed to do some physical activity, since the majority of my job is just standing around at this point. So I'm going to do it. Starting in the morning, I'm going to make my way toward being able to do 100 consecutive push-ups.
The program boasts that if you stick to it, and don't cheat yourself, in six weeks you should be able to do 100 consecutive good-form push-ups.
I already did the initial test, and I could do about 20 good-form push-ups. So I figure I'll be at a good starting point in the program. Check out the website if you get the chance. I'll be posting my progress as I go.
Labels: fun, life, news, random
Monday, April 07, 2008
design refresh
allow me to point out my flaws
Well, I've done it again. A new redesign. If you thought my last design was clean and clutter-free, you almost won't know what to do with yourself this time.
I wanted to get it up and going so I could start using it, but it's far from complete.
Bugs/issues to be fixed/completed -
- individual post pages are broken
- no styles on individual post pages
- blue bar doesn't extend alongside of the posts
- "home" button to be styled better
- navigation at bottom of page
- arrange/style "labels"
- style links to fit better with scheme
- add links n such to sidebar
- "about" page to be added
- "photos" page to be added
- "videos" page to be added
Labels: design, geekery, news, weblog
Thursday, March 13, 2008
weekend review [midweek edition]
a lot of driving...
Okay, so you know that I went to SETC last weekend. I accomplished two goals while there. 1) find a job 2) hang out with some old friends.
I drove back from Chattanooga on Sunday, recuperated Monday, and drove up to mom's on Tuesday. I had three goals while up in Columbus. 1) visit mom 2) see some family 3) visit with a friend. (i only accomplished two of the three on this trip)
I got to visit with mom and with some of my family while up there. This was really nice since I wasn't able to see any of them over Thanksgiving or Christmas due to the Bullseye claiming dominion over my soul.
On Monday, I got my first job offer as a result of SETC. It was a HUGE load off my mind. On Wednesday, I got my second offer. All this was a tremendous relief of stress. I felt I had interviewed well, but you just never really know what the other side of the table is thinking.
Drove home this morning since I had to work tonight. I almost didn't hate going to work tonight. The weather was AMAZING! It's one of the only times I've been grateful for having to work outside (aside from Summerstock jobs).
More info on the job (and life) front as it rolls in. Later!
Labels: fun, life, news, random
Tuesday, March 11, 2008
Rolling In
the anticipation was killing me...
I got my first job offer as a result of SETC today.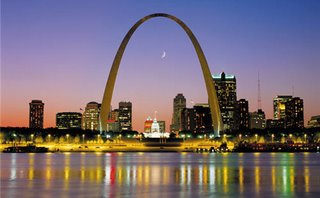 Stages St. Louis
(
www.stagesstlouis.org
)! The contract length is May 12 - October 17. The pay is decent PLUS housing. The housing is a three bedroom apartment in which I'll get my own room. The housing is within a 15 minute drive of the theatre.
As shown earlier, this was one of the more promising potential jobs that I interviewed for at
SETC
. I actually had two interviews with them at SETC, an initial and a follow-up. The icing on the cake is it was one of the jobs I was hoping for.
More info as it becomes available...
UPDATE:
03/12/08 12:43pm -
Colorado Shakespeare Fest. offered me a job.
Sunday, March 09, 2008
SETC - the "potential" report
aka - hire me, please!
Here's the four places that I feel the strongest about, either in
how much I want the job
or
how likely I feel an offer will be extended
...
Arundel Barn Playhouse
|
Arundel, Maine
Description: This place was the first sit-down interview I had. They're a very small theatre in Maine. It's an indoor venue built in a converted barn.

Position: Lighting Designer / Master Electrician

The pros: $350/wk + housing. Expand my design resume. Indoor theatre.

The cons: small venue, many not be very challenging, the higher salary may mean they need to sweeten the pot due to living or working conditions.
Cedar Point Entertainment
|
Sandusky, Ohio

Description: Theme park shows.

Position: Lighting Technician

The pros: $408/wk. Close to family. Indoor.

The cons: Theme park.
Santa Fe Opera Company
|
Santa Fe, New Mexico

Description: Covered outdoor opera house.

Position: Electrician

The pros: Hourly pay. Overtime. Well-known theatre.
The cons: Hourly pay. 80-90 hours work-week.
Stages St. Louis
|
Chesterfield, Missouri

Description:

Position: Electrician / Spot Op

The pros: $350/wk. Housing (-$50/wk). Indoor.
The cons: unknown at this time
Friday, March 07, 2008
SETC
job hunting with a side of friends...
Thursday
I woke up early, and ended up leaving the apartment a little earlier than expected. Arrived at the hotel right at 3:00, checked in, and headed to the convention center to meet up with some folks. Google Maps doesn't have any compassion at all. Apparently I typed in Street instead of Drive (or vice versa) and it put me 5 miles away from where I needed to be. Had a little "i got lost" adventure. Made it back to the hotel to use the wi-fi to check the map again. Finally figured it out, and made it to the Convention Center.
When I arrived, I instantly saw Anthony and Fries (pronounced FREEZE) when I walked in the building. I registered for the conference and checked in with the Job Contact room. The rest of the evening was basically free time for me, as I had decided that I would do all my interviewing the next day. So I hung out with and got to see a bunch of people that I knew. I stayed up later than I should have...
Friday
Got up (too) early, took a shower and ironed my shirt to wear with my suit. I looked sexy. Grabbed my interview paraphernalia and headed to the Convention Center. There were about 15 jobs posted that were either in my pay-scale or my job title. I wandered from booth to booth either dropping off resumes or doing interviews. This lasted all day since sometimes there were lines waiting to interview with certain companies. I had 4 really promising interviews, I interviewed with 8 total, and dropped resumes off at 7 others. I was finished around 6:00, but I had developed a headache, so I went back to the hotel to change into street clothes and nurse my headache before hanging out with people later that night.
Saturday
I had two follow-up interviews on Saturday morning. The first one, the company called me the night before to schedule (promising?). The second one was scheduled after a first round review of resumes on Friday. Both interviews went well. Job Contact shut down after noon, so I was again basically free. I hung out with some of the Jenny Wiley crew the rest of the afternoon and into the wee hours of the morning.
Sunday
Checked out of my hotel and wandered around Chattanooga for a while waiting on a couple of friends that I hadn't gotten to visit with during the conference. We met up and ate at a Mellow Mushroom. We had a good time catching up. After lunch, I headed home.
Monday, March 03, 2008
back on the radar
playing a little catch-up
Remember when I used to be better about updating this thing? Yeah. Me too.
Sorry if you're been a little confused lately about the fact there has been no skipthehero to check up on... when I moved, I also moved banks, forgetting to change the information for my web host. I finally stopped being lazy and fixed it, so I'm back... with a giant-sized update!
Life hasn't treated me too badly since last time I posted. Work and school and a little bit of social life have taken up most of my time since October. I finally got my driver's license back in January. Vehicular freedom is WONDERFUL!
The holidays were really difficult for me this year, I'm used going to visit my mom and spending the time with a HUGE family... this year, due to work and my lack of a driver's license, I wasn't able to have that at all. Luckily, my friend / roommate Logan kidnapped me on Thanksgiving to take me down to his family's house. And mom was able to make it down for Christmas Eve... but it wasn't the same. :( That plus the fact that last year I had an amazing person in my life and this year I didn't, made the holidays a little less vibrant and a little more sepia toned.
Right now, I'm just trying to make it to graduation in May, while keeping myself sane with the free time I have available.
Work is going well. It's been going even better the past week since they made a new policy not to keep Cart Attendants past 9:00.
In my free time, I've done a little bit of rock climbing at EKU, learning how to walk on stilts, and played board games galore with a really fun bunch of people I met via my friend William. One night, we had a "Pride & Prejudice Party" where a couple of people made a bunch of traditional English meal items (Cottage Pie, Bangers and Mash, A Triffle, etc) before watching the (marathon of a) movie, Pride & Prejudice. At intermission, we had tea and scones!
Later this week, I drive down to Chattanooga, TN, for Southeastern Theatre Conference (
SETC
). While I'm down there, I'll be able to connect with some old friends / colleagues, and do some job searching for after graduation. It's been a few years since I attended SETC since I only really ever needed summer work, and Jenny Wiley was always willing to offer it. This event is to find work for the other 9 months of the year. I'll probably blog at least once from SETC, and let you know how it goes.
Labels: fun, life, news, random, the girl
Saturday, October 20, 2007
over due
the life and times of skipthehero
It's been a while since I've updated this blog thing. Hope you all will forgive me. As you all know sometimes Life catches us off guard and forces you to concentrate harder on yourself than on the rest of the world. This is where I've been since about mid-to-end summer.
First off, if you haven't already heard the reason why I'm car-less right now, here it is. The gist of it is, I forgot to pay a speeding ticket, was pulled over while on a suspended license due to said unpaid ticket, and license was suspended for 6 months.
This has posed a few challenges. The obvious one is that not being able to drive makes it quite difficult to get around. The less obvious ones are that I live in Lexington and go to school in Richmond. I also needed to find a job close to where I live. Many of these challenges were solved by many unselfish people in my life. I want to thank all of these people that have been gracious and willing to help me out in what has been a very trying time for me.
On the upside - I live really close to a huge shopping area of Lexington, called Hamburg. I can walk there, easily within about 15 minutes... but even better, I can ride my mountain bike there in about 5 minutes. I have even gone out for a few bike rides for fun. Grocery shopping can be a bit challenging, though. :)
I have also landed a job with Target doing, what I like to call, "slinging carts". I'm a cart attendant and cashier backup. This will bring it's own personal challenges, especially around the holidays. More on this some other time, though.
A few quick words of thanks, which cannot even come CLOSE to expressing my appreciation for these people.
Logan
- thanks for taking me to class at 7:30am even though you don't have class until 1:30pm.
William
- thanks for picking me up and taking me home so I can have a social life outside of class. It has been a major blessing.
Patrick
- thanks for picking me up for church on the weekends. Another huge blessing.
Thanks to
Kate & Robbie
- Kate for bringing me and half my stuff home, Robbie for bringing my car and the rest of my stuff home.
Special thanks to
Erin
- for being wonderful and coming to visit me when she could.
Also many thanks to all the people this summer and this fall who drove me around and made sure I didn't feel like "that guy".
Friday, August 24, 2007
Hot off the presses...
get your updates here.
Well, I'm finally back from the summer, but I'm not quite settled, yet. I guess that's what you get when you come back a day late starting for classes, no apartment, and no car. (All will be explained later)
Some good news - upon returning to EKU this semester, I was suprised to find that a few of my projects from the past two semesters classes have won awards at
IGAEA's Gutenberg Awards
. The contest is open to colleges and universities across the nation.
First off, a calendar project that my class did last semester won honorable mention in the print division. I'll try to post a few photos of the calendar later.
Next, a t-shirt I designed and printed in the fall won First Place in the screen printing category.
Lastly, a web design project from last semester won Best In Show for the web publishing category! (
go see it
)
So as far as that goes, I'm pretty excited!
(more updates later)
Saturday, July 07, 2007
it's been a while...
i'm getting bad at this.
First off - Happy 07/07/07!!! Today is the day the seventh Harry Potter book should've been released.
Anyhoo... life's going pretty well here at Jenny Wiley. We've got three of the four shows up and running and the fourth (West Side Story) starts technical rehearsals on Monday.
I've been a bit miserable this past week due to a fairly nasty sunburn I acquired on a day off while out on a pontoon. Luckily, I've had a really great person to apply aloe to my back.
As of this writing, I've finally met all the actors, and had some good conversations with more than a few. There are still a few allusive that I'm trying to open up to me, but the majority of the company is great fun! In fact, all of the residents of Cabin B are pretty much addicted to the Discovery Channel. Dirty Jobs, Deadliest Catch, Mythbusters, and Man vs. Wild is pretty much on the TV anytime we're home.
The shows are going great so far and High School Musical is a lot better than I anticipated. I avoided watching the movie and listening to any music prior to the summer in order to not get burned out on it. This group of actors is probably the most talented (overall) that I've seen at Jenny Wiley. There really aren't any weak-links in the chain. The production crew is amazing as well. They've put in so many long hours in order to get the past couple shows up... and they've done so without complaint. They're here to do their job.
In other news - I was fortunate enough to get to talk with Erin a couple times this past month, which was a real blessing! It was fun talking with her again. Nice and normal.
Anyway - a few final words before I head out.
"Enjoy the journey or the destination will pass you by."
Labels: fun, life, news, random, the girl
Saturday, June 16, 2007
One Down
two and a half to go...
I decided I needed to write a quick update so as not to go a whole month without posting.
The past four weeks have been pretty good. The production crew is all really talented and mostly fun to be around. The acting company has all arrived and started rehearsals for High School Musical. I've only met a few of the gang, but those I've met seem to be pretty cool.
This past week was load-in, setup, and tech week for Forever Plaid. I had a few long nights of work, with most nights getting to bed around 2 or 3am. I ended up having to pull one all-nighter in order to get lightboxes ready to be installed the next day. Luckily the past couple days have been a little less stressful and easy-going in lighting world. We opened up Forever Plaid to a great audience.
This coming week, we tech and open up the kids show, The Princess and the Pea. It might be another high-stress week as there are times when the crew needs to be in two places at once.
A few of the actors from last year have returned, including one of my favorite people from last season, Katie Mitchell. We've had a couple of really awesome conversations since she's gotten here, and it's the first time this summer that JWT has felt like the home it has the past 6 seasons I've worked here.
All in all, everything is going fine. I miss my friends who are strewn about the globe very much, and think about everyone often.
Stephanie & Chris - I'm very excited about seeing you at the end of the summer!
Dustin & Katie - I hope you guys are having a blast in France!
Erin - I hope you're having a great summer and that things continue to go well for you! JWT is not quite the same without you here.
Labels: fun, life, news, the girl
Monday, May 21, 2007
The story so far...
kicking butt and taking names.
Well, I've been in Prestonsburg for a little over a week so far. We've gotten a lot accomplished, and start to hang lights tomorrow. That's my favorite part of the season, because that's when I can see physical proof of my accomplishments.
As usual, only the production crew is here right now. It seems like we have a good bunch of folks again, this year. With the exception of one particular year, and a couple of exceptions over the past couple years... most of the people have been really great to work with.
As for myself - well, I'm doing just fine. Sometimes it's tough to go back to someplace that you had such a wonderful time in and think that you might actually have a good time there again. I have good days and bad days... but don't we all? Anyway, that's enough rambling from me. Feel free to keep in touch. I can usually check my email once (possibly twice) in a day, but the posts will come fairly sporadically. So you should all be sort of used to that. ;)
Take care, and God Bless.
Saturday, May 12, 2007
bittersweet
hitting the road.
This time of year is always kind of weird for me. It is always a time of transition. Most of the time, I have usually been ready for it. This time... well, I'm not so sure. So much is different this year.
In about an hour or so, I'll make the two hour drive to Prestonsburg, where I'll spend my summer living and working as the Master Electrician at Jenny Wiley Theatre. Most years I look forward to this place. It is like a family, and it gets bigger and changes every summer. This year, I'm not sure how I feel about it. I am definitely ready to be working again, and making money. I guess my worry is that I had such an amazing summer last year, that nothing else could possibly compare, and that I'll be disappointed or depressed. I'm also worried that in this possible funk, I'll miss out on a lot of fun and merriment, and will just kind of dread being there.
I guess this also comes from a slightly uncertain future, as when I return from the summer, I am moving into a new apartment... which I will have to find in the due course of the 15 weeks I'm gone. I will also need to find a job in order to sustain said apartment and the ability to buy food.
So, I guess this is a call for help. What kind of help? I don't really know. If you have my number, feel free to call and chat some this summer. If you have my email address, drop me a line. If you frequent my blog, go ahead and comment. And if you're totally awesome, come on out to Prestonsburg later this summer, hang out, and check out a show.
Thanks. God bless. And stay well.
To Do
getting things done for May 12.
Here's the stuff I have left to do before I leave on May 12.
UPDATED: Friday, May 11 @ 12:49pm
Item 1: "Picasso at the Lapin Agile" Costume Design
Item 2: Video project for Web Animation
Item 3: Calendar project for Graphic Communications
Item 4: Graphic Comm exam
Item 5: Astronomy exam
Item 6: Web Animation exam/presentation
Item 7: Literature exam
Item 8: Costume Design presentation
Item 9: Pack for JWT
Item 10: Move out
Tuesday, April 17, 2007
Tragedy again
Sometimes life gives you lemons.

There's no making sense of situations sometimes. Much like the awful scene that took place yesterday at Virginia Tech. I was talking about it with my mom on the phone, and she was talking about how frustrating the reporters were handling the press conferences. They were desperately searching for a "fall guy", and asking the same questions over and over, to which the person had no information about.
In a time when we should be sorrowful and prayerful, I'm thankful. A couple of my cousins graduated from Virginia Tech, and just thinking about the fact that if this happened a couple years ago, they could've been victims in this tragedy makes me feel a little sick to my stomach.
If you do nothing else today, please, take a moment of silence at some point and pray for the families affected by this event at Virginia Tech.
Thursday, April 12, 2007
Tragedy
too close for comfort
maxx7736:
I have some really bad news...
skipthehero:
what?!
maxx7736:
The Paddy Wagon was on fire this morning.
skipthehero:
OH NO!
maxx7736:
They had a lot of downtown blocked off to fight it.
skipthehero:
ohmygosh
maxx7736:
It reached the bar next door to it, but last I heard that was it. So on the brightside livewire should be okay.
skipthehero:
that's good.
maxx7736:
It looked pretty bad though, at least from what I could see.
skipthehero:
that stinks... do you know if anyone was in either of the places?
maxx7736:
The report said that they believe everyone made it out safe.
skipthehero:
good
Friday, April 06, 2007
Good News
About time something went right.
Yesterday I applied for a job on campus (that would start in the Fall Semester) at ResNet as their Publication Designer.
Today, as I sat down in my last class of the day, I got a phone call from them. I have an interview with them on Monday! I'm very excited. It would be awesome to have a job to come back to after the summer when I return to classes in the fall.