Monday, March 03, 2008
back on the radar
playing a little catch-up
Remember when I used to be better about updating this thing? Yeah. Me too.
Sorry if you're been a little confused lately about the fact there has been no skipthehero to check up on... when I moved, I also moved banks, forgetting to change the information for my web host. I finally stopped being lazy and fixed it, so I'm back... with a giant-sized update!
Life hasn't treated me too badly since last time I posted. Work and school and a little bit of social life have taken up most of my time since October. I finally got my driver's license back in January. Vehicular freedom is WONDERFUL!
The holidays were really difficult for me this year, I'm used going to visit my mom and spending the time with a HUGE family... this year, due to work and my lack of a driver's license, I wasn't able to have that at all. Luckily, my friend / roommate Logan kidnapped me on Thanksgiving to take me down to his family's house. And mom was able to make it down for Christmas Eve... but it wasn't the same. :( That plus the fact that last year I had an amazing person in my life and this year I didn't, made the holidays a little less vibrant and a little more sepia toned.
Right now, I'm just trying to make it to graduation in May, while keeping myself sane with the free time I have available.
Work is going well. It's been going even better the past week since they made a new policy not to keep Cart Attendants past 9:00.
In my free time, I've done a little bit of rock climbing at EKU, learning how to walk on stilts, and played board games galore with a really fun bunch of people I met via my friend William. One night, we had a "Pride & Prejudice Party" where a couple of people made a bunch of traditional English meal items (Cottage Pie, Bangers and Mash, A Triffle, etc) before watching the (marathon of a) movie, Pride & Prejudice. At intermission, we had tea and scones!
Later this week, I drive down to Chattanooga, TN, for Southeastern Theatre Conference (
SETC
). While I'm down there, I'll be able to connect with some old friends / colleagues, and do some job searching for after graduation. It's been a few years since I attended SETC since I only really ever needed summer work, and Jenny Wiley was always willing to offer it. This event is to find work for the other 9 months of the year. I'll probably blog at least once from SETC, and let you know how it goes.
Labels: fun, life, news, random, the girl
posted by: Scott »
1:43 PM
|
0 comments
Tuesday, September 25, 2007
Book Tag - GO!
...new meaning to the term "throw the book at them"...
Erin tagged me with this one, so here goes ...
Total number of books owned:
- a little over 100 (just the ones I have at my apartment, that doesn't include children's books and other things I have stored at my mom's house)
Last book bought: The Fourth Bear by Jasper Fforde, and The Ultimate Hitchhikers Guide by Douglas Adams
Last book read: it was either Son of a Witch by Gregory Maguire or The Alchemyst by Michael Scott
Five Books that Mean a Lot to You:
(I'll even go so far as to WHY they mean a lot to me)
1. For One More Day by Mitch Album / First book Erin gave me. It was a present on our first christmas together.
2. The Alchemyst by Michael Scott / A book given to me by a very good friend for my birthday this past summer.
3. The Chronicles of Narnia by C.S. Lewis / The first books I remember reading for fun.
4. The Purpose Driven Life by Rick Warren / This book helped me build a stronger and more personal relationship with my Lord and Savior.
5. The Harry Potter books by J.K. Rowling / Because it's always fun to take an amazing journey with characters you love, and even more fun to take that journey with friends and discuss the books with them when you're finished.
I tag -- Stephanie and Patrick
Saturday, July 07, 2007
it's been a while...
i'm getting bad at this.
First off - Happy 07/07/07!!! Today is the day the seventh Harry Potter book should've been released.
Anyhoo... life's going pretty well here at Jenny Wiley. We've got three of the four shows up and running and the fourth (West Side Story) starts technical rehearsals on Monday.
I've been a bit miserable this past week due to a fairly nasty sunburn I acquired on a day off while out on a pontoon. Luckily, I've had a really great person to apply aloe to my back.
As of this writing, I've finally met all the actors, and had some good conversations with more than a few. There are still a few allusive that I'm trying to open up to me, but the majority of the company is great fun! In fact, all of the residents of Cabin B are pretty much addicted to the Discovery Channel. Dirty Jobs, Deadliest Catch, Mythbusters, and Man vs. Wild is pretty much on the TV anytime we're home.
The shows are going great so far and High School Musical is a lot better than I anticipated. I avoided watching the movie and listening to any music prior to the summer in order to not get burned out on it. This group of actors is probably the most talented (overall) that I've seen at Jenny Wiley. There really aren't any weak-links in the chain. The production crew is amazing as well. They've put in so many long hours in order to get the past couple shows up... and they've done so without complaint. They're here to do their job.
In other news - I was fortunate enough to get to talk with Erin a couple times this past month, which was a real blessing! It was fun talking with her again. Nice and normal.
Anyway - a few final words before I head out.
"Enjoy the journey or the destination will pass you by."
Labels: fun, life, news, random, the girl
Saturday, June 16, 2007
One Down
two and a half to go...
I decided I needed to write a quick update so as not to go a whole month without posting.
The past four weeks have been pretty good. The production crew is all really talented and mostly fun to be around. The acting company has all arrived and started rehearsals for High School Musical. I've only met a few of the gang, but those I've met seem to be pretty cool.
This past week was load-in, setup, and tech week for Forever Plaid. I had a few long nights of work, with most nights getting to bed around 2 or 3am. I ended up having to pull one all-nighter in order to get lightboxes ready to be installed the next day. Luckily the past couple days have been a little less stressful and easy-going in lighting world. We opened up Forever Plaid to a great audience.
This coming week, we tech and open up the kids show, The Princess and the Pea. It might be another high-stress week as there are times when the crew needs to be in two places at once.
A few of the actors from last year have returned, including one of my favorite people from last season, Katie Mitchell. We've had a couple of really awesome conversations since she's gotten here, and it's the first time this summer that JWT has felt like the home it has the past 6 seasons I've worked here.
All in all, everything is going fine. I miss my friends who are strewn about the globe very much, and think about everyone often.
Stephanie & Chris - I'm very excited about seeing you at the end of the summer!
Dustin & Katie - I hope you guys are having a blast in France!
Erin - I hope you're having a great summer and that things continue to go well for you! JWT is not quite the same without you here.
Labels: fun, life, news, the girl
Monday, April 30, 2007
weekend
When it is worthwhile.
Thursday
The IM guys came in this weekend for another event at First Baptist, which is always fortunate for me, because that means I get to hang out with some of the coolest bunch of guys I know. Thursday evening, Ben and I hung out at my local haunt, Live Wire, and had some good conversation about life, love, and relationships. It is one of the two most recent conversations I've had that have made me feel a little bit better about things.
If Erin W. is reading this, I'm sorry if I've acted like a douche, and thanks for your caring and patience.
Friday
I had an eye doctor appointment in Lexington in the afternoon. I finally am wearing contacts again after running out of them over two months ago! It feels good to wake up in the morning and be able to see. I'm pretty excited because my prescription didn't change hardly at all. (whoo hoo) Hung out with Ben and Topher a while that afternoon. That evening hung out at Live Wire some more and caught part of the
Jazz Crawl
that took place in downtown Richmond. I've never in my life seen so many people crammed into that small coffee shop! Back at the ranch, some friends were in town, and we played a card game called, "Oh Hell". Good times, good friends.
Saturday
Slept in. Went to St. Awesome's at 3:00 to volunteer as Video Switcher. For those of you not "in-the-know" the video switcher is the guy that sits in front of a lot of buttons and a wall of TV monitors and "switches" from Camera 1 - to Camera 2 - to a DVD playback - to Camera 3 - back to Camera 1... etc. Of course this is all done via input from the Video Director. It was fun. It was also my last weekend volunteering before my summer gig at Jenny Wiley. Another thing that made it fun was that it was something different, and it was challenging. I love working outside my normal comfort box and learning new things. That evening, my friend William had a housewarming party at his BRAND SPANKIN' NEW HOUSE! Not only is his house awesome, but we all had a lot of fun, and I met some really cool new people, too.
Sunday
The morning came way too early, as it usually does when I volunteer on the weekends. At St. Awesome's at 8:15am to continue my Video Switcher role. After the last service, Matt, Casey, Patch, Tim, and I grabbed some quick lunch from Backyard Burger, and headed back to the church. Back at the church I helped lead a Lighting Seminar with Matt for the rest of the guys. It was fun, but I'm so horrible at that kind of thing. I teach much like I learn, by doing rather than being told how. After the seminar, I went back home and crashed hard. Slept for a few hours, then did homework, and went to bed.
Labels: fun, life, random, the girl
Friday, March 16, 2007
Days Six thru Eight
good friends and good food
Day 6 | Tuesday
Woke up and right before I left town to visit my friend Ben in Nashville, I got my hari cut. I felt 10 pounds lighter. The trip down was uneventful (which is actually a
good
thing in a car). Ben and his wife (Rebekah) and I went to this awesome Italian place for dinner called Mafiosos Pizza. They have pizza slices bigger than your head! (or the same size as your head if you're Patch) I had this awesome fried macaroni with lots of cheese and jalapeños in it. Amazing. That plus the two ginormous pizza slices left me quite full (and a little uncomfortable).
Day 7 | Wednesday
Got to sleep in. Ben and Rebekah had to work. Luckily Ben only had to work until noon, so after a yummy lunch, Ben and I vegged out, and talked a little geek. We got bored and went over the Rebekah's office to keep her company for a bit then walked down to a coffee shop and talked more geek. That night, Rebekah made a scrumptious dinner consisting of chicken, seasoned potatoes, broccoli and cheese, and cheesy garlic biscuits. Rebekah had a party to go to, so Ben and I watched some CSI (original and NY), and of course - talked geek. Ben also introduced me to
Lux
a RISK-type game for PC. Really fun, and addictive! It's a free download. Check it out.
Day 8 | Thursday
Hung out with Ben and Craig at Bixby's coffee shop. Played around on the internet (yay free WiFi!). Had lunch with Ben and then headed back to the land of EDT.
Labels: fun, geekery, holiday, life, the girl
You know you want to hire her
Most beautiful.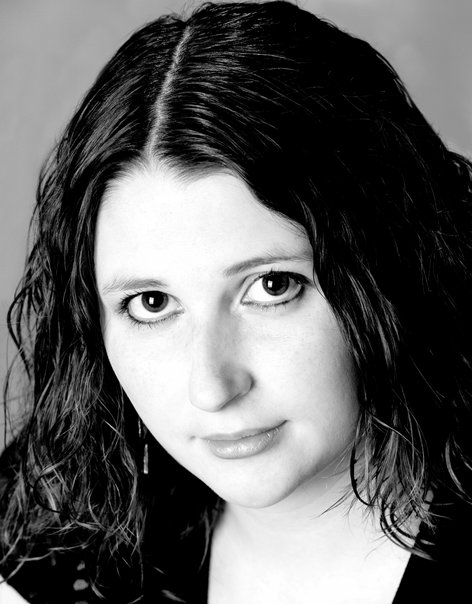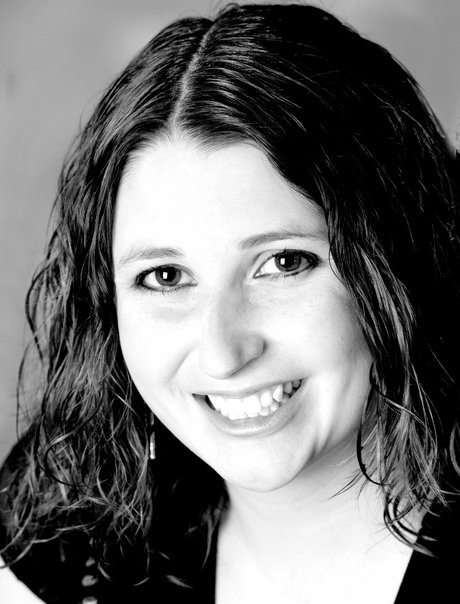 Erin got new head shots. She's gorgeous.
Last week, she went to SETC She auditioned in front of about a hundred companies. It was her first year to go, and she was really nervous. But she did a great job. I'm incredibly proud of her.
Labels: fun, photo, random, the girl
Thursday, March 08, 2007
Day One
Spring Break starts now.
My last class before Spring Break was finished at 1:20pm. In celebration I went to LiveWire and hung out. I read some of a book I'm reading, and worked on my computer a little while. Dustin and Katie joined me later, and then we all went and ate at the happiest place on earth. Qdoba finally opened in Richmond! And not only did they open, but I got my Chicken Queso Burrito for FREE, thanks to my Qdoba Card!
When we got home, I helped Dustin and Katie make cakes and desserts that they're taking to her family tomorrow.
Later this evening, Erin called from
SETC
and reported a long, fun-filled day. :) Everybody wish her luck and send her good thoughts and prayers. She auditions on Saturday morning.
Today was a good day.
Sunday, February 25, 2007
week + end = X
solve for "X"
I've been a bit down and blue this past week. The reasons I won't discuss on here as that would be inappropriate. But I do want to thank those of you who do already know what's been going on for offering your advice, your support, and your friendship. It means a lot to me.
Aside from that, I've been busy in my classes (which are going well). I've done a couple projects for my Costume Design class, and been in the computer lab in the technology department working on different projects for a couple of classes most of my free time. My literature class is going well, and I really love the in-class discussions of the text. On Thursday night, I went out to the observation deck for my astronomy class to look at the moon and planets (Saturn and Venus were the only ones up). It was cold. My fingers stopped working about halfway through.
This weekend I ran lights at church. After church Saturday, I grabbed some Qdoba to cheer myself up. Ran lights again on Sunday. Afterwards, I hit the movies. As a treat to myself, I took in a double feature. First I watched "Bridge to Terabithia". I really enjoyed it. It reminded me a lot of my childhood. It made me cry. The next movie I saw was "Night at the Museum". I enjoyed this one quite a bit as well. It had a lot of heart to it. It made me laugh. After the movies, went home, grabbed a couple of Hot Pockets and some Swiss Cake Rolls and retired to the bedroom.
Labels: life, movies, the girl
Friday, February 16, 2007
randomness abounds!
so much to do...
Let's see where to start:
- Ladies and Gentlemen... it is
WAY
too cold to be wearing flip flops on campus!
- I'm mostly over my pneumonia... I still have a bit of a cough, but it's WAY better than how I was feeling.
- I miss my girlfriend.
- Started work on redesigning my portfolio site - check it out:
www.scottglascock.net
- Filed my taxes yesterday. I get a refund. Whoo hoo! C'mon direct deposit!
- I miss Stephanie.
- I have an actual free weekend this weekend. I'm not sure what to do with myself.
- Had a wonderful weekend in Charleston, WV, last weekend with my girlfriend, Erin. We celebrated Valentines Day and our 8 month anniversary.
The End.
Labels: design, life, random, the girl
Thursday, January 25, 2007
Madly
...in love with a girl...
There's a series of messages currently going on at St. Awesome's. It's called
God Trusts Us...
And this past weekend it was
God Trusts Us... with our sexuality
. In the middle of the teaching element, No Nick Name Fred asked Patch to jump up and relate to us some of his experiences. First off, I think it takes incredible courage to talk about sex to a large group of people.
But this isn't really about that... what struck me most is when Patch was talking about his girlfriend. What stood out most about his stint speaking was the following words:
"I am madly in love with this girl."
What an awesome statement. To spit it out... without hesitation... to an entire group of people (whom you may or may not know). It really inspired me.
I know I have talked about my girlfriend Erin a little bit before to some of you... but I think it bears repeating here and now.
I am deeply and madly in love with that girl. The best part is that I see her as "the one". With a capital T and a capital O. The days I'm without her are tough, and the days I'm with her are wonderful and amazing. For the people who have not found this yet (if they are searching)... it's wonderful. Don't give up. For the people who have found it...
...isn't it awesome?
Thursday, January 18, 2007
check it out
seriously... check it out
Since I've gotten literally 1's of 10's of requests to put Erin's blog on my favorites list... it's over there. I generally make sure people are cool with it before I put one in my side bar. Much like many of you others, though (I'm looking at you, Steph) she doesn't update really regularly. Check it out anyway.
How to be Lovely
Update:
... also... everybody go check out patrick's blog...
(you okay, buddy? wanna soda?)
Thursday, January 04, 2007
Holiday Hooplah - part 2
.. he began to dance around...
The Family
I actually spent a good deal of time in Ohio this holiday season. First bit was quiet and visiting with my mom. Then the full season kicked in. On Christmas Eve, Mom and I exchanged gifts before heading over to my family get-together. There were probably over 30 people there. It was a lot of fun, except for the stress of the Bengals losing to the Broncos.
On Christmas Day, Erin came over for lunch and met a manageable portion of my family, a few uncles and an aunt. I gave Erin her gifts, and then we went to her house for dinner, and that's when she gave me her gifts. We played some cards (a really fun game called Shanghai) and then hit we all hit the sack.
The next day Erin, her family, and I went to her Grandma's house for her big family get together. She has a really fun family, reminds me of my own, actually.
New Year's Eve was fun with Erin's friend Alexis and her fiance' David. We played a couple games, burned some pieces of paper that had all the bad stuff from 2006, ate 12 grapes and sang Auld Lang Syne at midnight. This was the first time in a couple of years that I've gotten to see "Dick Clark's New Year's Rockin' Eve", and I couldn't help but mourn a little bit. The end of an era is close at hand.
After Midnight we watched
really
bad horror movies... so bad you can't help but laugh at how bad they are. We watched until we fell asleep.
In between all these things was more games, food, laughter, and good times than you can shake a stick at... and believe me, I can shake a stick at a whole lot of fun.
Happy New Year! Have a wonderful and blessed 2007!
Labels: fun, holiday, life, the girl
Tuesday, January 02, 2007
Holiday Hooplah - part 1
all the whos down in who-ville...
Recapping the holidays...
The Loot
- The first gift of the season was given by Stephanie and Chris (although it was WAY earlier than Christmas). They got me a nice watch from Fossil!
- Dustin & Katie got me the Friends Edition of Scene It (a very fun trivia game!)
- My mother got me more than I expected - Canon Digital Camera; Memory Card for Camera; a handmade Christmas Pillow; and Dark Hot Chocolate
- My wonderful girlfriend, Erin, got me some Superman PJs, a couple of really nice shirts, a book called
For One More Day
, and our first date movie on DVD (The Lake House)
- Erin's family got me "Pirates of the Caribbean Game of Life", an Ohio State hoodie, Harry Potter (Prisoner of Azkaban), Devil Duckies, Skip-Bo, A Fleece Blanket,
Tuesday's with Morrie
, and X-men 3.
Stay tuned for the real meaning of Christmas...
Monday, December 18, 2006
weekend
the party edition
Thursday
The best girlfriend in the world came to visit me (no, not yours... mine). I took her out on an awesome date that night since our
six month
anniversary was on the 9th. We went to Johnny Carino's for dinner. It was yummy. We then went to see Happy Feet. It was REALLY good. Erin and I laughed so much it hurt. Not only was it a very sweet movie, and it had some political and environmental messages as well. After that we went to the Paddy Wagon for a couple of drinks before heading back to watch some Ghost Whisperer before bed.
Friday
Erin and I slept in, then went to LiveWire and met Dustin for lunch. I left Erin and Dustin to gab a bit since I had to go to my Web Publishing class for my final, which consisted of showing off our web pages and getting back various papers and our grade for the class (I got a 94... yeah, I'm awesome). For dinner, Erin and I ate at B.D.'s Mongolian Grill... AWESOME. I highly recommend it! After dinner we went to St. Awesome's
Christmas Party
. We sat at a table with a bunch of the guys I volunteer with and Erin and I danced to the music the 3 piece jazz combo was playing. After the party wound down, we headed home and watch MORE Ghost Whisperer.
Saturday
I made brunch for Erin, Dustin, and Katie. Probably the biggest meal I've ever attempted. I'm generally a one dish meal kind of guy... mostly because it's tough to make a full meal for just one person. We had scrambled eggs, sausage, hash browns, and biscuits. Erin helped me do some more
Christmas
shopping before the big party at Dustin and Katie's. We had a blast! We played a couple rousing games of Scene It and had a wine-gift exchange. We tried one wine, and it tasted like Dimetap cough syrup.
Sunday
Erin left. I was sad. I wrote out
Christmas
Cards and went to bed.
Monday
Finished up
Christmas
shopping! ... and six days before I needed to be! Now I'm watching the
Cincinnati Bengals
play the
Indianapolis Colts
. Major game.
Wednesday, December 13, 2006
exciting
like i have ants in my pants...
Erin comes in tomorrow!
YAY!
Monday, December 11, 2006
random
fun facts to get you through the day
- December 9th marks mine and Erin's 6 month anniversary. :)We're going to celebrate when she comes into town at the end of the week. :)
- Took my final final.
- Scored perfect on my lab notebook for Graphics Communications.
- I like blackberry cobbler from Aesop's in Buckhannon.
Sunday, December 10, 2006
Christmas Wishes
Brought to you by my wonderful girlfriend.
STEP ONE
Make a post to your live journal or blog. The post should contain your list of 10 holiday wishes. The wishes can be anything at all, from simple and fandom-related to medium to really big. The important thing is, make sure these wishes are things you really, truly want.

If you wish for real life things, make sure you include some sort of contact info in your post, whether it's your address or just your email address where Santa (or one of his elves) could get in touch with you. Also, make sure you post some version of these guidelines in your live journal or blog.
STEP TWO
Surf around your friends journals and blogs to see who has posted their list. If you see a wish you can grant, and it's in your heart to do so, make someone's wish come true. Sometimes someone's trash is another's treasure, and if you have a leather jacket you don't want or a gift certificate you won't use--or even know where you could get someone's dream purebred Basset Hound for free--do it.

You don't have to spend money on these wishes unless you want to. The point isn't to put people out, it's to provide everyone a chance to be someone else's holiday elf--to spread the joy. Gifts can be made anonymously or not--it's your call.

There are no rules with this project, no guarantees, and no strings attached. Just... wish, and it might come true. Give, and you might receive. And you'll have the joy of knowing you made someone's holiday special.... in no particular order... except the first one...
1. A closer relationship with God.
2. To not be a burden on people, whether it be family, friends, or society.
3. A worry and stress-free holiday season. (for me, "holiday" means Christmas and New Year)
4. More time with my girlfriend.
5. For everyone I love to be in the same room at the same time.
6. To be able to give Erin the present she really wants for Christmas (and that I really want to give her).
7. To be with Stephanie and Chris. I miss them so much, and I'm not sure when I'll get to see them again.
8. Wisdom. For everyone. An end to ignorance. An end to warring nations.
9. For all of my loved ones to have a safe travels and happy holidays.
10. To know that my dad is proud of me.
Monday, December 04, 2006
weekend
Friday
I met up with Dustin for lunch at our usual haunt. Unfortunately, when I first arrived, LiveWire was closed due to the fact that the power was out for their building. Apparently, the crazy windstorm we had knocked out the power about mid-morning. Normally, Dustin and I meet for lunch on Wednesdays. This week we ended up eating lunch together Monday, Wednesday, and Friday. Too cool.
Saturday
I made some cinnamon rolls for breakfast (shared them with Dustin & Katie) and headed to church to setup and run lights. Before we got started we had some fun "guy" talk. It was good times. Stayed up late Saturday night talking with Erin... we had a really fun conversation that night, and neither of us really wanted to hang up.
Sunday
After the sun ticked me off for coming up so early, I headed back to church to continue my weekend duties. The band played some really awesome instrumental Christmas carols. After church, I went home and crashed. Hard. I took about a 4 hour nap, ate some dinner, took another nap, hung out a bit with Dustin & Katie, and then went to bed.
Monday, November 27, 2006
weekend - holiday edition
.. is that all you do around here?
Wednesday
I traveled up North to visit the family for the holidays. Went over to Erin's that night to celebrate her birthday with her and her family. We cuddled up and watched a movie together late that night.
Thursday
Went and did the family thing. Had a great time hanging out with my plethora of cousins. It was so nice outside, we were even able to get out into the back year and play some games with the itty bitty ones. Ate a lot and watched a little bit of football. None of the games really interested me, though, so I talked with my cousins most of the time. Went home and crashed hard.
Friday
Slept in until about 10. Another nice day, so my cousins and I went and played a round of frisbee golf in the afternoon. Hit the bed pretty hard again after a good dinner. In Erin-land - she and the ladies of her family shopped all the black-friday sales for about 12 hours starting at 4:30am. (yikes)
Saturday
Mom and my uncles went house-hunting for an uncle who is looking to move to the area. Meanwhile, I spent most of the day with Erin and her folks. Erin has this huge village that she puts up ever year. It takes over most of the kitchen. She's been collecting these village pieces every year since she was in high school, and she has 26 individual buildings. After decorating, we ate dinner, and played some games. Erin and I cuddled up and watched "A Muppet Christmas Carol" before I headed back to mom's.
Sunday
Drove home bright and early. Watched the Bengals beat the Browns (30 - 0)! Chatted about the holidays a bit with Dustin and Katie. Had some dinner, did some homework, unpacked, and went to bed.
Tuesday, November 21, 2006
It's been well over a week since I last blogged. I must apologize. I've been really busy. Here's what's been going on:
Last week
: Pretty much the normal stuff happened. Class; homework; lunches at LiveWire with Dustin (always highlights of my week); job searching. I also had a job interview at Hastings. We'll see how that winds up.
The weekend gave way to a LOT of driving...
Friday
I went to good ole Prestonsburg to do some work for JWT. It was a decent day's work, and as a bonus, I got to see a lot of old friends who were in for "A Christmas Survival Guide"... I enjoyed my visit with everyone and probably would've enjoyed it more if I hadn't had a horrible cold. My front passenger seat was filled with used tissues, and i called it my "rolling bio-hazard".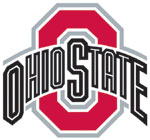 I woke up really early on
Saturday
morning to take a 5 hour drive from Prestonsburg to Columbus. I then drove mom and I to my girlfriend's parent's house in Newark in order to watch the biggest college football game of the season. The OSU v Michigan game. Her parents were having a small get-together and it was the first time her parents and my mom got to meet. I think they got along very well! That night, my mom, Erin and I drove into downtown Columbus to see The Kings Singers in concert. (by the way, they have a
myspace page
now... so check 'em out) The concert was amazing as always. The six men that make up this group can create sounds with their voices you wouldn't think possible.
On
Sunday
, Steph, Chris, Doris, Erin, my mom, and I went to lunch together since we didn't have much change to really chat the day before. They all met at my mom's house and those who hadn't been there before got the quick nickel tour before we left to eat. After lunch we all split up and went our separate ways. After a little more visiting with Erin and my mom, I headed back home. I crashed early Sunday night... still quite sick from my cold.
So far this week has been pretty much business as usual, except I went to see the new bond film with Steph and Chris (which was really good!). And they blessed me not only with their company, but also with a late birthday / early christmas gift. An awesome fossil watch! I've been wanting a dressy watch for a while now, especially lately as I've been in so many weddings, my brown leather everyday watch seems a little blah for special occasions or when I'm wearing a suit... so I know I'll get a lot of use out of it.
Okay... now, back to work... i have a paper due for my class tonight... yuk!
Labels: design, fun, life, the girl
Monday, November 13, 2006
weekend
I left after class on
Thursday
to suprise Erin after her show. She was suprised. :)
Friday
, we ate dinner with Erin's parents (who were also in) and then went to watch "The Spitfire Grill" which Erin was the lead in. She and the rest of the cast were fantastic. Almost difficult to believe that it was a college production and not a professional one. After the show, we went to the cast party, and had a BLAST! (too much fun? no such thing) Erin really got to unwind, which was almost a necessity at this point in her semester.
On
Saturday
we ate lunch with Erin's parents again, and watched the first half of the OSU vs Northwestern. I dropped Erin off so she could get ready for the show, then watched the second half of the game with her parents. We were all gluttons for "punishment" and went back and saw the show again on Saturday night.
We all had lunch one more time on
Sunday
before her parents left, and then a couple hours later when i left. I listened to the bengals on the radio on the way home, and was disappointed again, but not as badly this time... at least they are playing better. Picked up some chinese food for Dustin, Katie and myself on the way in and we stuffed ourselves while watching Smallville.
Sunday, November 12, 2006
random
- I have two projects that i'm working on right now. One of them i'm actually getting paid for!
- Erin is an amazing singer/actress. She was brilliant in "Spitfire Grill" this weekend.
- Job interview tomorrow at Hasting's. Wish me luck.
Monday, November 06, 2006
weekend
Erin came in Thursday evening, and we got to spend all day
Friday
together. We pretty much just lounged around and watched TV and movies most of the day, then we went to the mall and wandered around a bit before meeting Stephanie to see The Prestige and eat at O'Charley's. We came back home and did more of the same for the rest of the evening.
Saturday
morning, Erin had to leave early because she had rehearsal back in WV. After she left, I went back to bed for a bit, and then got up, made breakfast and volunteered at St. Awesome's. (Mid-week, myself, Matt, and Charlie hung some lights to go over the communion tables for the new weekend experience. They looked great!)
Sunday
was another early morning at St. Awesome's. Stephanie paid a visit to the green room between services to see some old friends, and we bid Erin a fond-farewell as it was her last weekend at Crossroads. After church, I came back home to watch the Bengals nearly defeat the Ravens (but a near-win is still a loss). Went to Casa Fiesta (one of the two best Mexican restaurants ever) with Steph, her mom, and some of her family that was in. After dinner, I came home and did homework before crawling into bed.
Monday, October 30, 2006
Celebrate! (still)
Today, Monday, October 30, 2006, I have a lot to be excited about.
First, Erin passed the preliminary auditions for SETC (SouthEastern Theatre Conference) so she can audition for about 100 theatre companies this spring to get a job after she graduates! I'm so proud of her, and she's VERY excited!
Also, Stephanie and Chris are in the country. Stephanie is hanging out in the Richmond/Lexington area for 3 weeks while Chris is on tour here. I'm very excite to see them both!
Lastly - I finally figured out what I'm doing with a t-shirt design for my Graphics Communication class! Whoo hoo! Good times all around!
Labels: design, life, random, the girl
Saturday, October 28, 2006
celebrate!
random awesomeness
- Patrick's party was a blast! (more info later)
- Erin did well at WVTC Auditions!
- Stephanie & Chris are coming home!
(Don't forget to set your clocks back 1 hour!)
Labels: life, random, the girl
Tuesday, October 24, 2006
weekend
Friday
, my wonderful girlfriend, Erin, drove in for the weekend. Her one class was cancelled which allowed her to leave earlier than she normally would be able to. That afternoon, I had an interview for a job with Starbucks in Lexington. I feel like the interview went really well, and I should hear something sometime this week. After my interview, Erin and I killed some time in Hamburg at Old Navy. After we successfully killed enough time, we headed to Louisville so she could meet my "big brother", Kelly, and his wife, Jamie. When we got there, we were greeted with open arms and a special suprise... Jamie was pregnant. We got to see the "baby photos" before heading to Outback for dinner. After dinner we came back to the house and watched some TV and talked over champagne, beer, and Jim Beam before heading to bed.
On
Saturday
, we slept in a bit, and then had some breakfast and decided to go to the mall to get some ideas for christmas gifts. A couple times, Erin and I went on our own, and a couple of times we snuck off to look at some very serious jewelry, so I have an idea what Erin likes and what to get when the day comes to pop the question. Honestly, it was a whole lot of fun to be looking at rings with her... I feel like I had a huge smile on my face the whole time. We ate dinner at a mongolian grill (yummy) and then came back to Richmond and enjoyed a simple and romantic evening to ourselves.
Erin had to go back to West Virginia on
Sunday
, but not before having a quick lunch. When I got back home, I watched the Bengals beat the Panthers... it was a close game, very frustrating, but satisfying in the end. I pretty much vegged out and did homework the rest of the evening.
Monday
was a normal day, except that I got to eat dinner with my cousin Tommy and my Aunt Jane. We went to Halls on the River, which is an excellent place to eat. I had the Kentucky Hot Brown, and it was amazing!
A VERY good weekend.
Monday, October 16, 2006
weekend - family sized
On
Thursday
, I busted out of Richmond around noon and headed to Columbus to visit my mom. Mom made dinner and then I met Erin (who went home as well) at a big indoor / outdoor shopping mall called Easton for dessert and to see a movie. We saw "Hollywoodland". I enjoyed the movie, but left feeling... mmm.. unfulfilled. After the movie we wandered around the mall for a bit and then called it a night.
Woke up mid-morning on
Friday
and did some quick shopping with Mom. Erin came over that evening for dinner and to hang out with me and mom. After dinner, Erin and I ran to Meijer really quick so I could by an OSU shirt for the next day, and we picked up some apple cider. When we got back to the house, we drank hot apple cider and watched "Finding Nemo", which my mom hadn't seen before. It was a nice evening.
Saturday
was a big day. I was meeting Erin, her mom, and dad, for lunch and then going to watch the OSU vs Michigan State game at her house. They have a tradition that they go to Wendy's for lunch and get a Buckeye Frosty before the game. OSU pretty much demolished Michigan. After the game, Erin's mom made a really great dinner, and then we played card games. Erin's family is insane when it comes to card games, apparently, so they were preparing me for the holidays. They played a game much like Phase 10, and then a game called Sequence. Both were a lot of fun. I did really well in the first game until the last couple of hands. And Erin and I took on her mom and dad in Sequence and dominated! After Erin's parents went to bed, we cuddled on the couch and watched TV. It was about one or two AM when I decided it was time for me to head back to mom's.
The worst part of the trip was the drive back to Richmond on
Sunday
. I listened to Cincy take on Tampa Bay on the drive home. Both teams played sloppy, and by the end of the game, the officials had taken then game pretty much out of the players hands and were the ones moving the ball. Several bad calls for both teams in delicate situations resulted in a Bengals loss and an extremely bitter and pissed off Scott. A pretty sucky way to end a really terrific weekend.
Tuesday, October 10, 2006
weekend - late edition
all the news I forgot to print
Well, my weekend started off
Friday
evening with Ben & Rebekah's rehearsal at Anchor Baptist church, and the dinner afterwards at Ramsey's. Geron, the best man, reserved a hotel suite for the bachelor party. The suite had two TV's and we set up a projector as well as three Xboxes all connected together and played some multiplayer Halo2. Some had brought some alcohol and some had brought some cigars for the occasion. All the married guys were giving Ben advice for the wedding night. We had a great time.
On
Saturday
morning, a few of the guys met at cracker for brunch before heading over to the church to get ready and take pictures. The ceremony was very nice. The guys all looked super sexy in our tuxes, and the ladies looked lovely in their dresses. Ben looked incredibly handsome and Rebekah was gorgeous! The reception was a lot of fun. They had a sit-down dinner and showed photo montages of Ben and Rebekah growing up and then photos of them together. For the seating chart, they 'borrowed' an idea from Stephanie and Chris where the tables were all named for significant places in their lives while they dated and were engaged. For instance the "head table" was Hartland Park which is the place where Ben actually proposed. After dinner, all the usual reception activities progressed - the toasts, the cutting of the cake, the first dances, etc. Then the party got started. A lot of dancing happened. The day and evening were very nice.
After the wedding, I headed home and planned on doing laundry in order to travel to West Virginia to visit Erin on Sunday. Shortly after I got home, Erin called and convinced me (with little effort) to come in Saturday night instead.
Sunday
through
Tuesday
seems like such a blur. There was a lot of hanging out... and eating of food... and I got to sit in on a couple of the rehearsals for her show "The Spitfire Grill" that opens in November. It was a good weekend, and it wasn't as difficult to say goodbye this time, because we're going to see each other this weekend in Columbus when we visit parents. Tuesday night I helped out at St. Awesome's to take down a bunch of truss we had set up for the past message series. It was a really cool look. After we were done, Matt and I went to Starbuck's to grab a beverage, sit around and hang out for a little bit.
Tuesday, September 26, 2006
Birthday Wishes!
Happy Birthday

Stephanie

!
(Erin, at least I'm not as old as her! haha!)
Monday, September 25, 2006
weekend
This weekend was pretty light on adventure, but heavy on heart.
Being a glutton for punishment... and a fool for love, I traveled to West Virginia again on
Friday
afternoon. It rained the whole drive. Of the three or four times I've driven to see Erin, it's only NOT rained once. WV hates me, apparently, because it's always sunny and dry when I'm leaving. That night we had some dinner with Jerry (whom I had met) and Alice (whom I had not met) and afterward, went to "the apartment" where a bunch of Erin's friends hang out. I witnessed for the first time a contest of manly might known as "Beer Pong". We had a blast, then went back to Erin's room and crashed.
Saturday
, we slept in until after noon, watched DVDs of Firefly most of the afternoon, and that evening went to WVWC's version of American Idol - Wesleyan Idol. A few of Erin's friends were participating in it, and everyone that was in the show was really good... it was tough to choose the winner, but it ended up being her friend Lauren Roots who sang
Superstitious
by Stevie Wonder. She was backed up by a funk-band composed of the members of Phi Mu Alpha (all of whom Erin knows). We hung out at the apartment for about an hour after, then grabbed some Wendy's and headed to her room to watch more Firefly and fall asleep.
On
Sunday
, we just relaxed and enjoyed each other's company until I had to leave. Once again, the trip home was dry and sunny.
sidenote...
I must say, I feel really blessed that all of Erin's friends like me, except for one... but y'know... there's one in every bunch... the one that can't be happy that someone else is happy. Everyone that's met Erin has loved her, too... and all the people that haven't met her are very excited to meet her! (which is how friends should be) and I can't wait for Erin to meet all the rest of my friends and family!
Monday, September 18, 2006
weekend - highlights
- went to visit Erin after class on Wednesday, celebrated our 3 month anniversary, came home on Saturday
- on Saturday and Sunday, I volunteered at church as video switcher. Awesome.
- Sunday afternoon we had a production team meeting at church.
Monday, September 11, 2006
weekend
Friday
night I went to watch Dustin test for his 4th degree black belt. This was a pretty big test for him because not only did it give him a new belt rank, but he was also bestowed upon the title of Shihan. Dustin has been taking Karate pretty much as long as I've lived in the Richmond / Lexington area. Very proud of him. After that I went with him, Katie, and a bunch of the gang from the dojo to Banana's to eat.
Saturday
, I volunteered at church as lighting director. Nothing too out of the ordinary, really. After the service, I met up with my friend Katie and a couple of her friends who were in from Bowling Green. We went to dinner at Belle Notte, which happened to be my first time eating there, and it was great. After dinner we hit Common Grounds (cool coffee house in Lexington), where we met up with another buddy of mine who just started at UK. It was a blast. The big bummer of the day was Erin and I couldn't be together - it was our 3 month aniversary. The worse part was Erin and I were both very cranky that we couldn't be together and really took it out on each other.
Sunday
, I went to church again. Came home after church to watch Cincy beat Kansas City. Then I fell asleep, and took an inadvertant 4 hour nap. Sunday night Erin and I were able to talk about what had been bugging us and came to the conclusion that we love each other, and we're both big idiots (each in our own right).
Sunday, September 10, 2006
chapter: next
You may (or may not) have noticed the title change to the blog.
Life After August.
This title was originally in mind after a post I made a while back about Stephanie moving to London. My life after she left (August) would not be the same... and it's definitely not. But it's not all for the worse. After thinking about it for a while I realized that there were a lot of good things in my life after August. First off it starts a wonderful journey with my girlfriend, Erin. Also, I'm back in school to (eventually) finish my degree and be free of the chains of the undergrad.
Life is an adventure. The best part about life is the journey... not the destination.
... and this is the next part of the story.
Labels: the girl
Love
1 Corinthians 13: 4-7
Love is patient, love is kind. It does not envy, it does not boast, it is not proud. It is not rude, it is not self-seeking, it is not easily angered, it keeps no record of wrongs. Love does not delight in evil but rejoices with the truth. It always protects, always trusts, always hopes, always perseveres.
Bible Gateway.com
Labels: the girl
Wednesday, September 06, 2006
on notice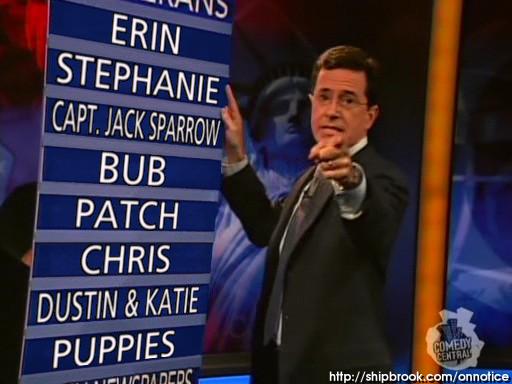 HAPPY 800th POST!!!
You're all on notice!
I think this is an appropriate way to thank you for your loyal viewing.
Labels: the girl
Tuesday, September 05, 2006
Skippy and the Princess
... and I wouldn't trade any of it for anything.
Labels: the girl
weekend - Labor Day edition
As I posted earlier, Erin came in on
Friday
. We ate at Madison Garden and then went to LiveWire. We sipped on our coffee-house-type beverages and listened to the live band that was playing. We also played scrabble. After LiveWire, we came home and went to bed.
On
Saturday
, Erin went with me to the Fayette Mall to be measured for Ben's wedding in October. (alright people! enough with the weddings!!!) Then we met Ben and Rebekah at Starbucks so that everyone could meet. Ben and I talked geek pretty much like we always do when we get together. Hopefully everybody liked each other! That's something that Erin and I have been VERY fortunate about. Her family likes me (and mine likes her), and her friends... even the ones who have NEVER liked anyone she's dated, have really gotten along with me well. And my friends LOVE her! Anyway, on Saturday night, Dustin & Katie cooked dinner for us and for Jared & Kelly. After dinner we played "The Game of Life". It was really fun.
Erin woke up
Sunday
feeling really ill. She was supposed to go back on Sunday for a friend's wedding shower, and she had classes on Monday (WVWC doesn't celebrate Labor day for some reason...). She was in no shape to drive for 5 hours, so she stayed, and I took care of her. I know this is bad, but I'm really glad she got to stay around on Sunday, even though she was feeling bad. I made her Cinnamon toast for breakfast, and grabbed some Chinese Take-Out for dinner. We laid around most of the day, watched TV and watched the movie Serenity before going to bed.
Monday
, Erin was feeling a little bit better, and I was treated to something special... I was finally able to speak with Stephanie! It's the first time I've spoken with her since I came back from London (which for us is way too long). After we said our goodbyes, Erin and I went to Sonny's for some BBQ Pork... mmmm... and then we parted ways as she headed back to WV. I went to Wally World, grabbed a few groceries, including some comfort food, and went home. Later... Dustin, Katie, and I watched the old movie Wizard. Then I went to bed.
Friday, September 01, 2006
old
Erin and I are officially old (apparently).
When Erin got into town, she was hungry, so I took her to Madison Gardens for dinner. Then we went to LiveWire, grabbed some coffee, played Scrabble, listened to the band, and came home. It is now 9:45pm, and we're both tired, and practically ready for bed.
Peaked too early.
Labels: the girl
exciting
Erin comes in tonight!! YAY!
that is all...
Labels: the girl
Tuesday, August 29, 2006
weekend - long winded
My weekend actually started off on
Thursday
when I travelled to West Virginia to visit my girlfriend, Erin. I had a bit of an adventure getting across the KY/WV border since I-64 was shut down in that area. After sitting in traffic for an hour, I detoured through Ohio and finally made it to her school. That night we grabbed some coffee with her friend Sean. Cool guy.
Friday
, Erin showed me around Buckhannon, WV, which is a REALLY small town... if you ever thought your hometown was small, you've never been to Buckhannon. That night we watched movies and ordered pizza for dinner. :)
A lot more lounging around and enjoying each other's company was what
Saturday
was all about. We ate dinner with a couple of Erin's friends: Sean, Shifty (Brian), and Amy (?). After dinner we went back to her room and hung out for a bit, got ready and then headed over to "The Apartment". It's the place where Erin and her friends all go to unwind, drink, and shoot the crap. We had a blast that night... I pretty much met all the crew she hangs out with (or at least the most important ones. We all got along really well.
On
Sunday
morning, we had another sad farewell as I drove back home. The trip was very uneventful.
I had an unexpected surprise on
Monday
. The touring group from JWT was in Richmond this week. A few of the gang that I've worked with over the past couple years were in the show and we met up to hang out. Elizabeth (worked with her on the Promo Tour at the beginning of the summer) and I went to Casa Cafe for dinner and then grabbed Robbie and Beth to go to the bowling alley... we ended up not bowling but going to the bar, drinking, watching the
Bengals
whip up on the
Packers
, playing the TV Trivia game, and heckling the band that was playing.
Sunday, August 27, 2006
Home
Back home from seeing my girl. Updates on the way! ... later.
Labels: the girl
Thursday, August 24, 2006
Country Roads
Going to visit Erin this weekend... yay!
"Country Roads" by John Denver
Almost heaven, west virginia
Blue ridge mountains
Shenandoah river -
Life is old there
Older than the trees
Younger than the mountains
Growin like a breeze
Country roads, take me home
To the place I belong
West virginia, mountain momma
Take me home, country roads
...
Labels: the girl
Monday, August 21, 2006
weekend - extended version
Wednesday
Flew back into the country, Erin picked me up from the airport and I crashed at her parent's house after an awesome grilled out dinner and s'mores afterwards.
Thursday
Watched part of Under the Tuscan Sun (Erin's favorite movie), ate lunch at Brews and met her friend Josh. Then went to Witts to eat some ice cream and meet her friend Whitney. Both Whitney and Josh were very nice and friendly, and I think we all got along really well. That evening Erin met my mom for the first time... she was really nervous, it was cute! We ate dinner at Wendel's Pub and then went back to mom's to look at photos from London.
Friday
Mom and I drove from Columbus to Lexington to drop me off at my car. Mom then went to visit my Aunt Jane in Winchester. I tried unpacking... with not much luck.
Saturday
Volunteered at St. Awesome's for our Music Minister's (Mary Beth) last weekend on staff. I worked the stage camera (and worked it I did) from just behind the piano. The service was amazing, it was really good to have something to get me off my butt this weekend.
Sunday
Returned to St. Awesome's for the service... the whole creative arts team was really on their game this weekend... it was incredible. Came home and acted like I was going to clean my room... but didn't. Laid in bed and slept most of the day.
Friday, August 18, 2006
Meet the Parents... part 2
Okay, so I met Erin's parents, and Erin met my best friends, and we both passed that test. Now it's vice-versa...
Erin picked me up from the Cincy Airport and I spent the night with her at her parents house. That night I got to meet the woman who is like her second mom, Judy. She's a really nice lady, although I didn't get a long chance to speak with her. Erin's parents grilled out for us and then we had s'mores. The next day, we went to one of her favorite places, called "Brews". Judy's son, Josh works there, and we went so I could meet him. He's a really cool guy, and seems like a lot of fun. After "Brews" we went to get ice cream a couple of doors down to meet her friend Whitney. She was a hoot and a half, and I saw a lot of similarities between her and Erin, especially vocal and physical manerisms.
After Ice Cream, Erin and I went to my mom's house so that they could meet each other. We went out to dinner to Wendell's Pub and had a nice dinner, and went back home and chatted for a bit. My cousin Debbie and some of her kids stopped by to say hi and Erin got to meet them.
All in all, it was a lot of fun, although it didn't last near long enough.
Labels: the girl
Wednesday, August 02, 2006
weekend - director's cut
Monday
Erin and I enjoyed a lazy day, ate at Casa Cafe for lunch, watched M. Night Shamalamadingdong's "The Village", and then Dustin and Katie made a roast for dinner. After dinner we played Euchre and Balderdash. We tried to watch RENT but only made it about half-way through.
Tuesday
Again, we slept in. For lunch we ate at Sonic and then came back to hang out at the house before Erin had to leave. Stephanie called and knew I would be down after Erin left and invited me to dinner with her, Chris, her mom, Chris's mom & dad, and his best man, Craig at Boone's Tavern in Berea. A very nice restaurant... you can always tell by the menu when a place is nicer... the fewer items on the menu, the fancier the place. After dinner, Chris, Steph, Craig, and I went to The Paddy Wagon, an Irish pub in downtown Richmond. It was a lot of fun, and I really appreciate Steph and Chris cheering me up. They are really awesome people, and I know that they are going to have a lifetime of happiness together. After "drowning my sorrows" with a pint of Killian's, I went home, and got to talk to Erin before we went to bed. Hearing her voice cheered me up so much, it was incredible. This was a really awsome "weekend".
Tuesday, August 01, 2006
weekend
This weekend was awesome. After returning from a visit to JWT to see Erin, she was able to come down and spend the weekend with me!
Friday
Erin arrived around 2:00pm and after getting some alone time in, I dragged her along to Stephanie's graduation where she got to meet Steph and Chris for the first time. After the graduation, the four of us went to LiveWire to hang out and to let the other three get to know each other a bit better. It was really important to me for Erin and Stephanie to meet. Erin and I went back home, cuddled on the couch, drank some champagne, and watched Kiki's Delivery Service. At midnight Erin gave me my presents.
Saturday
AKA - Scott's Birthday.
Laid around with Erin until about 1:00 and then went to the Fayette Mall. I had just recently found a great deal on a pretty cool shirt at Hollister's and wanted to try my luck again... no such luck. We wondered around the mall and we stopped in the Build-A-Bear Workshop where Erin built a bear for me, and I built a bear for her. (too sweet... I know... ouch, cavities!) Bought a bunch of chocolate truffles at Godiva (my weakness). Later we went to Joseph Beth where Erin was in heaven... she really likes to read and loves books. After prying Erin away from the bookstore, we met up with Stephanie and Chris at Miyako's for my birtday dinner. It was Erin and Chris' first time eating hibachi, and Erin tried some of my sushi and liked it... what a girl! Erin and I went back home to cuddle more and watched Love, Actually.
Sunday
We woke up early Sunday morning... a little too early if you ask erin. ;) We went to church at St. Awesome's (ala Patch). It was my first time being to church since the beginning of summer, and it felt great... very energizing! After the service I introduced Erin to pretty much everybody there that's important to me - Matt, Greg, MB, Janine, Patch, Ira, Chris. I apologized later, because even to me it felt like I was parading her around, saying, "look at me, i've got a girlfriend!"... but it really was that she's special to me and I wanted everyone to meet her (that way when I talk about her, they know who I'm talking about). After church, Erin and I met up with Stephanie and Chris at O'Charley's in Richmond for lunch. After lunch it was time for Erin to head back to JWT. :( Fortunately, she drove back after her show was over and arrived at about 1:00am on Monday morning to spend two more days with me!
Thursday, July 27, 2006
Meet the Parents
I just returned from my visit to Prestonsburg to see Erin and the rest of the gang at JWT... but mostly to see Erin.
Monday
I arrived a little before noon and went straight to the cabins to get Erin out of bed. :) We went to lunch and then I checked into my hotel room. That night we went to see
Lady in the Water
which was really good, actually I enjoyed it WAY more than I expected. The movie is not at all what you expect it to be... much like the rest of M. Night Shamalamadingdong's movies. It's a definite buy... plus it was mine and Erin's second date movie. :)
On
Tuesday
, I was really nervous... Erin's family came into town to see the shows at JWT. It was a big family thing... her mom and dad, two aunts, an uncle, and a grandmother came down from Newark, Ohio (near Columbus). As Erin is my first girlfriend, I've never known the anxiety of "I hope her family likes me". That night we ate at Billy Ray's, which is an awesome home-style cooking restaurant... and apparently while I would be talking to one family member, the others over my shoulder to Erin would mouth the words, "we like him", and "he's a good one". That evening I went to watch the show (Legend of Jenny Wiley) and ended up running music and sound effects for it.
Erin, her family, and I rented a pontoon boat on
Wednesday
. It was her mother's birthday, and we had cake and chips and cookies out on the boat. It really was a beautiful day to spend with some fine folks. Watched Footloose and hung out with some of the gang after the show.
It was a great week so far, and Erin comes to visit tomorrow, and she'll be staying through Sunday!!! She'll be here for my birthday, which is an awesome present in itself!! A lot of my friends will get to meet her, which I am very excited about! I think she's as nervous to meet all of my friends as I was to meet her parents. She's adorable. :)
Labels: the girl
Sunday, July 23, 2006
Really Great Week
This past week, I got to hang out with Stephanie a lot. Y'know some last-chance one-to-one friend time.
Tuesday
was her last day at work, and so we celebrated by taking in a double feature of
Click
and
Pirates of the Carribean: Dead Man's Chest
. Both movies were really great... we were both really pleased because for some reason we had both heard fairly bad reviews for Pirates (not that I take too much stock in what critics think). Oh and by the way... for all of you movie goers that like to stick around for something to possibly happen after the credits... something does happen, and it's not worth sticking around. If you want to know - I'll tell you.
Wednesday
I helped Stephanie clean up her house a bit for when Chris came to visit. I also got a new toy that I can't get enough of. I ordered a
Palm T|X
from buy.com... it's really awesome. It's equipped with BlueTooth and WiFi and has expandable memory. You can check email and browse the internet. You can also view photos, watch videos, and listen to music on it. I really love the ability to take photos with me instead of carrying them in my wallet.
Thursday
I finally got my LiveWire fix after 3 months of being away. Dustin joined me after work. Stephanie and Chris joined us a little later... Steph had just gotten back from picking him up at the airport. And Katie joined us shortly after that. Then we all went to Casa Cafe where Steph's mom joined us and we all dined on great mexican food.
Friday
I went to Steph's and hung out with her and Chris, and they helped me out with a cover letter for my resume that I'm sending to Barter Theatre. Then we watched Office Space which Chris hadn't seen, ate some dinner, and then played the requisite game of Mario Party on GameCube.
Saturday
I headed up to Fayette Mall in the morning because JWT was doing a promo in the mall and Erin was going to be there. Unfortunately, I only was able to spend about 30 minutes with her because 1) the vehicle she was riding in was the last one to arrive (a little late, too) and 2) I had to drive back to Richmond for Stephanie and Chris' co-ed wedding shower. Erin and I both pretty much agreed that any amount of time we get to see each other is completely worth it. On the upside, I bought a really awesome shirt at Hollister for 20 bucks. When I left the Mall, I drove down for the wedding shower... which was a blast. There are just some groups of people that you can't help but have a good time with... those people were all there. After the wedding shower, it was bachelor/ette party time. Now Chris had already had his actual bachelor party in England, so really it was just a few guys going out drinking... pretty low key. We went bowling for a bit, then hit a pool hall and shot pool for a couple hours. It was still a great time, just what the doctor ordered.
Labels: the girl
Monday, July 17, 2006
Another Photo
Labels: the girl
Sunday, July 16, 2006
Home | Bittersweet Good-byes
Well, I'm home at last. Looking at the calendar, I should be able to have a little bit of down time before one of two things happens (school or barter theatre gig).
I'm going to be taking as much opportunity as I can to spend time with Stephanie before she gets hitched and leaves for London. I also have some time that Erin and I can visit each other, she's coming to Richmond some, and I'll head to Prestonsburg some. We're both really excited about it. I'm very excited for her to meet as many of my friends as possible.
Last night was really tough on me. I had to leave a bunch of great new friends way too soon. I'm not used to leaving during the middle of the season... actually, the past couple of seasons, I've been one of the last people to leave due to my involvement with the Theatre On Wheels school tours after the summer season. I decided I wanted to have lunch with some people before I left, and I spread the word that whoever wanted to, could come... I was only expecting 4 or 5 people to show up, but there were around 16! Erin of course was there, Elizabeth and Wade (who I worked with on the promo tour), Wes (a buddy of mine from college/JWT), Scott (my boss), Sarah & Hemphill who I knew from last summer, plus a couple of other people in the company that i'd grown close to over the past months (Katie M., Katie Pfrogner, Bronson, Lindsay, and Tony).
It was really tough to say good-bye to all of those people. I have this category of people that I call "Good People". This means they're good to have around in pretty much any situation, and you really don't get tired of being around them. The group that came to eat lunch with me are all good people. And even though I know in this business it's tough to keep in touch with everyone you meet... a good number of these people will never be more than a phone call or an e-mail away.
Labels: the girl
Friday, July 14, 2006
Best Last Day
Today is my last day at good ole' JWT. I woke up today and took Erin to a spot on the lake where we had a yummy picnic consisting of sandwiches, potato salad, pasta salad, drinks, with oreo delight and butterfinger delight for dessert. After eating we took a dip in the lake and enjoyed each other's company. It was a great day.
Erin also made me a farewell mix CD. It was very sweet... here's the list:
I'll Cover You - RENT
Let Your Troubles Roll By - Carbon Leaf
I've Got a Crush on You - Michael Buble' (boo-bley)
Dare You to Move - Switchfoot
The Perfect Drug - Nine Inch Nails
Here With Me - Plumb
I'd Give It All For You - Songs for A New World
I Won't Spend Another Night Alone - The Ataris
Symphony - Jessica Riddle
The Blower's Daughter - Damien Rice
Gone - Switchfoot
The Days Go By So Slow - Nightmare of Ya
La Vie Theadore - Alain Souchon
Since You've Been Gone - Theory of a Dead Man
Casmir Pulaski Day - Sufjan Stevens
The Greatest View - Silverchair
Looking Back on Today - The Ataris
That I Would Be Good - Alanis Morissette

Things I'll Miss:
- Erin (everything about her)
- the friends I've made here
- the paycheck
Things I won't Miss:
- worrying about rain
- being so far away from my friends
What I look forward to:
- any day I get to see Erin
- all my friends meeting Erin
- spending time with Stephanie
- spending time with Dustin & Katie
- spending time at LiveWire
- Sushi
- Thai Food
Labels: the girl
Wednesday, July 05, 2006
Finally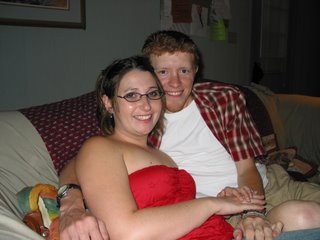 Okay, here's a picture of me and my girl. Cute, huh?
Labels: the girl
July 4th - 24 hours
Okay, my fourth of july was pretty good. It actually started on the 3rd. Some quick background. A friend of mine here (Elizabeth Kenseck - I worked with her on the Promo Tour before the summer season started) and I decided we needed to have a tequila night. Well, unfortunatly with her rehearsal schedule and my build schedule, there was never really a night that either of us could afford to stay up late to drink... The entire crew and cast had July 4th off... so the night of July 3rd was to become Tequila Night.
July 3rd, 10:00pm
-
Operation: Tequila Night
commences.
This was the first night in a long time that I've had the chance to spread my social butterfly wings. It was a lot of fun. After a bottle of tequila and 3 coronas, the night for me was over... Erin was really down about me leaving on the 14th, and so I gave her some one-on-one time and cheered her up. We had a really awesome night.
July 4th, 11:00am - Operation: Tequila Night aftermath.
I woke up feeling pretty chipper, no hangover, no headache or anything. I'm pretty smart how I handle my alcohol, so I rarely feel bad the next day.
Today one of the local cast members was hosting a party at their house...kind of a cookout sort of thing. It was a blast and there was great food. A bunch of us took a dip in the lake, and then went home to change for a carnival at Archer park and then to watch fireworks... well, as well all began to emerge from our showers, it began to pour outside. We decided to go to Applebee's in Pikeville as a big group, and had some drinks and appetizers instead. This was a LOT of fun.
We never made it to the fireworks, but we bought some sparklers and played with those when we got home.
That was about 11:00pm when all was said and done. A very enjoyable 4th of July experience.... sans fireworks. :(
Labels: the girl
Sunday, July 02, 2006
iMix of the Moment
Taking a small cue from Patch and his playlists... this is the first installment of iMix of the Moment.
01. The Darkness - I believe in a thing called love
02. The Romantics - What I like about you
03. Journey - Don't Stop Believin'
04. Billy Joel - Scenes from an Italian Restaurant
05. Counting Crows - Accidentally in Love
06. Ben Folds - The Luckiest
07. Elton John - Your Song
08. Eric Clapton - Wonderful Tonight
09. Five Iron Frenzy - Every New Day
10. Huey Lewis & The News - Power of Love
Labels: the girl
Friday, June 30, 2006
The "G" Word
Okay, it's not like it's a bad word or anything... just the first time I can say that I've had one of these.
girlfriend.
It's official. I don't know how long this will last, if it ends up just being a summer romance, or what. But I'm loving every minute of it... and I think she is too. Unfortunately we both keep looking towards July 14th (my last day at JWT) and what that all means for "us". I keep trying to have a very fun and positive attitude towards the relationship, but July 14th keeps coming back into my mind. :(
Labels: the girl
Monday, June 26, 2006
Yeah... kind like that.
Okay, so situation:
You've never drank a coke in your life, and someone gave you a sip.. and you decided you really liked it... wouldn't you want to drink a coke as much as possible? You might drink one every day... or perhaps for every meal.
I really like coke. ;)
Labels: the girl
Thursday, June 22, 2006
Good Things...
... come to those who wait.
Life's going really well right now. The season at Jenny Wiley is awesome so far. I was also able to go work the Willow Creek Creative Arts Conference in Chicago with some guys from St. Awesome's. It was a great experience.
Some very exciting news - I've actually met a girl. Her name is Erin. She's really awesome and sweet and cute, and we have a blast together. I look forward to this journey (wherever it leads) each day. :)
- It is better to have loved and lost, then never to have loved at all.
Labels: the girl
Wednesday, May 31, 2006
Update
Okay, so I'm out here in grand P-burg. I'm getting buff and tan. Working and making money. Times are good. The lighting department is in an awesome place, we're ahead of the game, and it's very nice.
Last night was a much needed 'decompress' night for me. One of the actresses had a bad day, and she needed some company in her libation indulgence. To help cheer her up a bit, I took her out to Reno's to the bar. It was nice, we had some good conversation, I had a beer, and we came back... apparently a lot of people needed to decompress. It was the first "stay up late and drink" night we've had... and probably the last until
The Music Man
opens on June 7th. We ended up playing three-man (if you don't know, I'll tell you later) into some wee hours.
I'm having some of those mixed feelings about the summer.
1) I'm looking forward to getting back to Richmond at the end of my contract to spend time with my friends (especially Stephanie).

2) I'm going to miss out on the fun part of the summer when all the shows are built and we're just running them at night, and hanging out during the day.
Yeah, I know... cry me a river.
That's all for now... somebody call me, I miss you guys!
Labels: the girl