Monday, August 25, 2008
Hooray!
Congratulations are in order!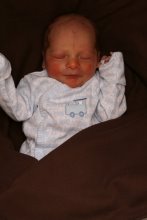 Dustin and Katie just sent out a photo of their brand new baby boy! I'm so excited for them. And they're the first of my closest friends to have a baby, and so now I'm Uncle Scott! I can't wait to get to Richmond and visit the new boy.
Alexander (Xander) was born on Aug 22 at 11:09am. He weighed in at 6 lbs, 12 oz, and 20 inches long. Enjoy the photo of the beautiful baby boy!
posted by: Scott »
11:56 AM
|
0 comments
Wednesday, March 26, 2008
why my friends are awesome...
No babies were delivered during this post...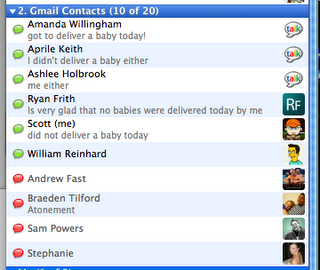 A friend of mine is studying to become a doctor and she's specializing in Pediatrics. She's been doing shifts in the delivery room lately and she finally got to actually deliver a baby! I found this out via her IM status. As an homage, I changed my status. Other of our friends followed suit. It was awesome. Here's the end result...
Labels: fun, geekery, photo, random
Monday, March 24, 2008
Easter Weekend
Big weekend. Little sleep.
Thursday
I know, the weekend usually begins on Friday... but since this weekend was a big deal, I'm including Thursday in so that it doesn't feel left out.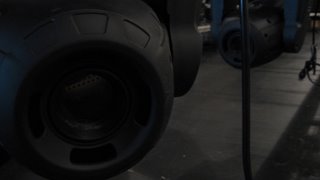 I went into church at 9:00am to work on the light setup a little more for the Easter services. I got them all patched and looking good before I had to go to work that evening.
Friday
Typical day. Worked that night.
Saturday
At church again at 9:00am to put the finishing touches on the lighting setup and then start programming the show. The rest of the production team showed up at about 10:00 and we went to eat lunch at around 11:30. After lunch, I worked furiously to get my cues written on the console. As I mentioned before, we had rented a bunch of gear for this weekend, so the curve was a little steeper than normal. At 5:00, I finally had the show basics written in and we went to the Green Room for a quick meeting and to pray over the weekend.
The services that night went really well. I was able fix a few things that I missed on the fly, and fixed a few other things between services and after the second one.
Went home and crashed hard.
Sunday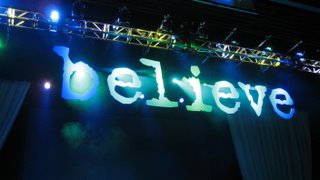 Rolled into Church before the butt-crack of dawn. Fixed a few things in my cues before the first of three services began that day. You could tell everyone was a little groggy due to the early morning. The last two services of the day were probably the best. All the kinks were pounded straight and all the wrinkles had been ironed out. The energy was high and it was ... AMAZING. God did wonderful things in that room.
After the services were over, I went home and crashed. That evening, I went out to eat at Mr. Kabab's for a Schworma Platter (aka, gut-buster with paint-peeling breath).
Labels: design, geekery, life, photo
Monday, September 17, 2007
Illustrator "Fun"
... and by fun, i mean work that is mildly amusing.
This is our third assignment for my Electronic Publishing class. The first two were nothing big, just teaching us to use Adobe Illustrator. This one has us using Illustrator for something potentially useful. We were supposed to either draw something free hand or "trace" an jpg image we already had. I chose to trace a pirate devil duck that Erin's sister, Abby, gave me for christmas last year.
Here's the original.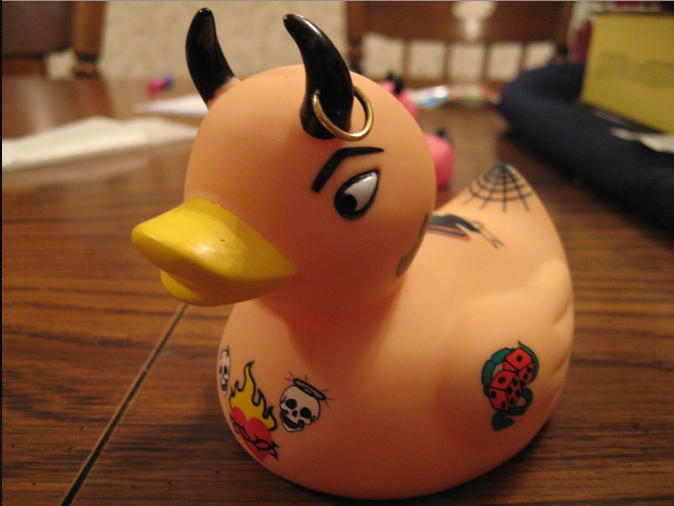 Here's the one I made.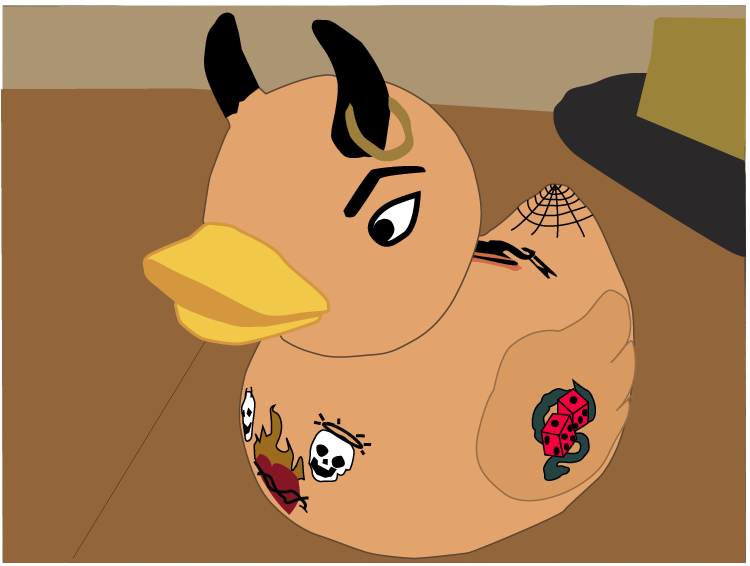 Labels: design, fun, geekery, photo
Sunday, April 08, 2007
Happy Easter
The REAL good news.
I setup and ran lights this weekend for the Easter services at St. Awesome's. The energy in a room of over 1000 people singing in praise of their creator is just simply put, incredible.
Normally to setup for a weekend, we meet about 1:00pm on Saturday. Since this weekend was a bigger event, and there were a lot of things that were being added and incorporated, there were about six of us that showed up on Thursday and Friday evening to get jump start on the setup. It was probably one of my favorite stage setup's we've done at church. Here's a couple photos I took this weekend. Click on them to see a larger image.
My Savior loves
My Savior lives
My Savior's always there for me

My God He was
My God He is
My God is always gonna be
Labels: design, fun, life, photo
Friday, March 16, 2007
You know you want to hire her
Most beautiful.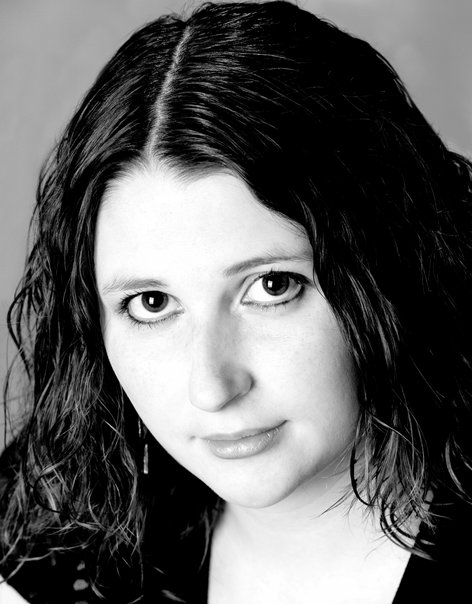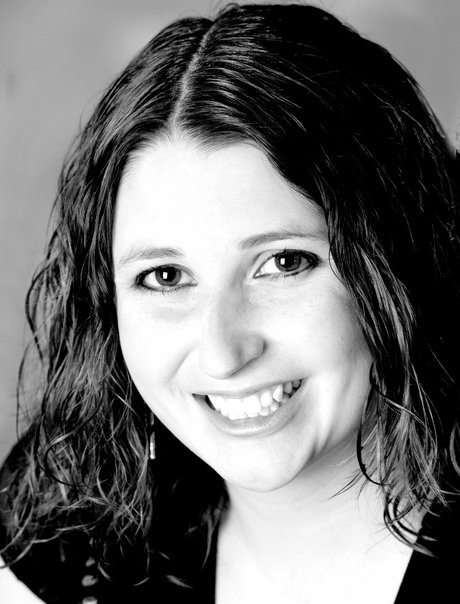 Erin got new head shots. She's gorgeous.
Last week, she went to SETC She auditioned in front of about a hundred companies. It was her first year to go, and she was really nervous. But she did a great job. I'm incredibly proud of her.